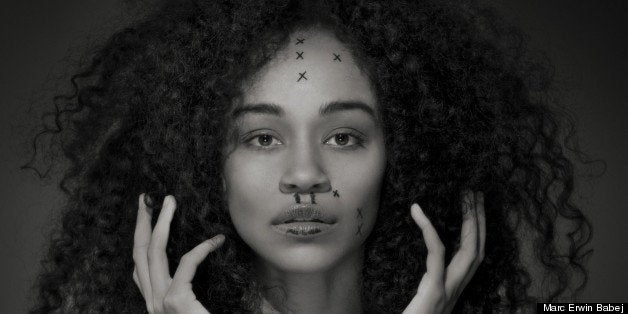 To some plastic surgeons, a naturally stunning woman looks more like a work-in-progress. What does this somewhat terrifying reality say about the state of beauty in our culture?
That's what photographer Marc Erwin Babej wanted to explore in his new series, "Mask Of Perfection." Babej worked with his close friend, plastic surgeon Maria LoTempio, to illustrate the difference between a woman's natural beauty and the "correctable flaws" a plastic surgeon has been trained to see. (Scroll down to see the images.)
"The idea came to my head very spontaneously," Babej told the Huffington Post in an interview. "I had been taking portraits and I was on the phone with Maria, and the idea just came to me. I suddenly had this vision in my head -- what would Maria mark up on her? What would Maria find about her, from her perspective as a plastic surgeon?"
After some debate, the pair decided to focus solely on women's faces for this first set of photographs, but are considering a second part to the series which would focus on the rest of the female body.
"We were going back and forth on it," Babej told HuffPost. "[Maria] actually wanted some body images. And I -- at least initially -- didn't want to go there. Because to me, portraiture and what would in effect be nude photography are quite different. If it's any other part of the body, other than the face, you don't really get a sense of the person's personality ... You get more deeply into women's image issues if you start doing breasts and butts and stomachs and other body parts."
The pair recruited 12 models, all in their twenties, who would be considered traditionally beautiful -- the last people you would expect to "need" plastic surgery. Dr. LoTempio was then asked what it would take to "upgrade" these women according to the standards of her profession.
According to Babej's artist statement: "All patients were initially evaluated via a set of five clinical images (frontal, 3/4 and full profiles on both side) and then examined in person. Finally, they were marked with pre-operative markings –- the Mask of Perfection."
Alongside each photograph is a caption with the model's age and a list of the recommended procedures that would make her "perfect" by today's beauty standards.
Though to us, these photographs signal just how insane our standards of physical perfection have become, Babej declined to pass judgment one way or the other. He hopes his art will speak for itself.
"I have a personal opinion on the subject matter, but I never talk about it, because it's really not the point," Babej said. "My goal with these images is... they work like a Rorschach test. The images confront you, as the viewer, with something that exists -- but that you haven't thought about in that way yet. And I want the images, above all, to motivate people to think about the issue, and to form their own individual opinion."
LOOK: "Mask Of Perfection"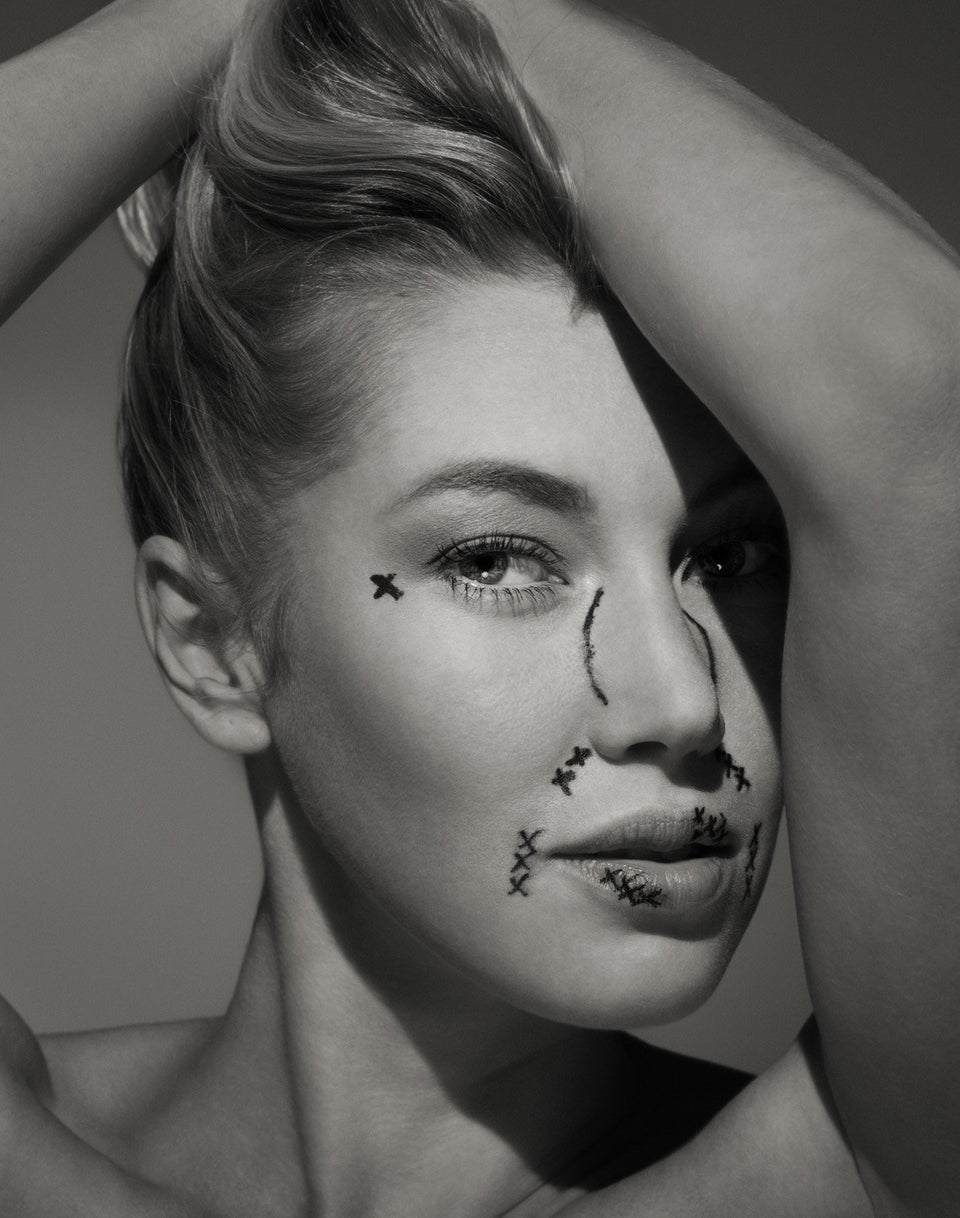 "Mask Of Perfection" by Marc Erwin Babej
Related
Popular in the Community