Nowadays when strolling the idyllic -- for New Yorkers, that is -- streets of Brooklyn or Manhattan, the artisan shops and well-dressed passersby make it hard to remember the city streets' gritty past. Thankfully photographer and historian Marc A. Hermann is there to provide a friendly, and sometimes gruesome, reminder.
Hermann pulled vintage crime photos from the New York Daily News archive, gathering iconic imagery of everything from car crashes to shootouts. The Big Apple's seediest moments, immortalized in black and white, are juxtaposed with the same locations captured in their present day, sanitized states. The contrast makes for a succinct history lesson and a stunning reminder of how much the city has changed. Behold, 10 then-and-now photos that harken back to NYC's darker days.
1.) Firefighters try to put out the fire that tore through the Sacred Hearts of Jesus and Mary & St. Stephen Roman Catholic Church in January of 1951.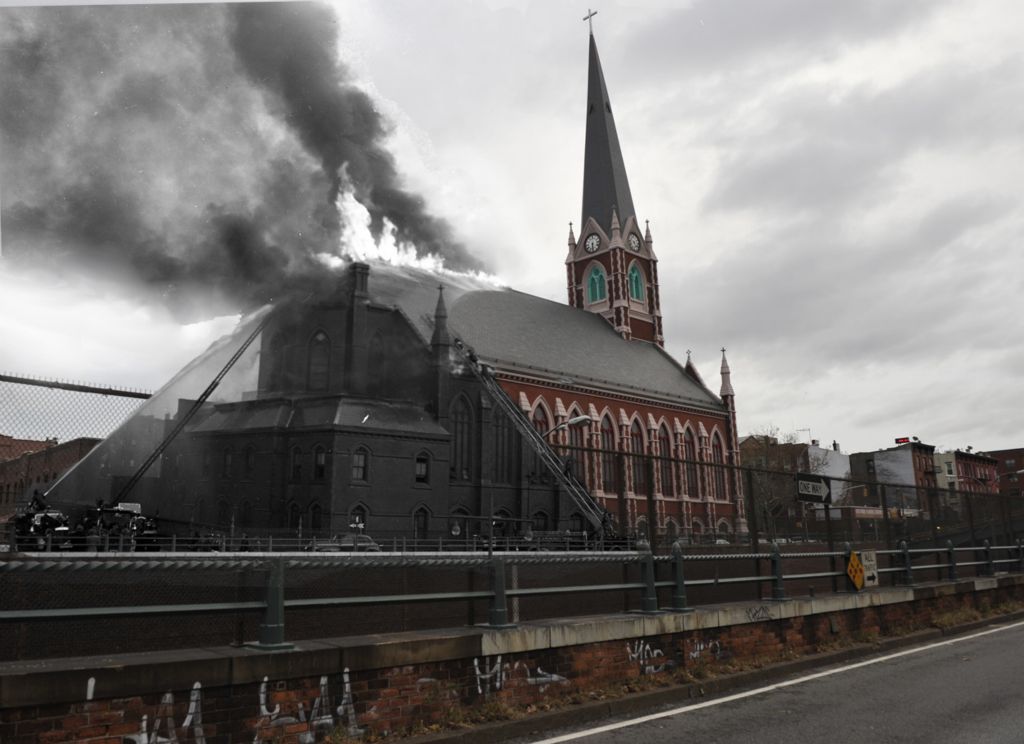 2.) A stolen car is shown crashed into the light pole at the corner of Classon Ave. and Pacific St. on July 28, 1957.
3.) Edna Egbert out on the ledge of her apartment on 497 Dean St. in Brooklyn, fighting with police on March 19, 1942.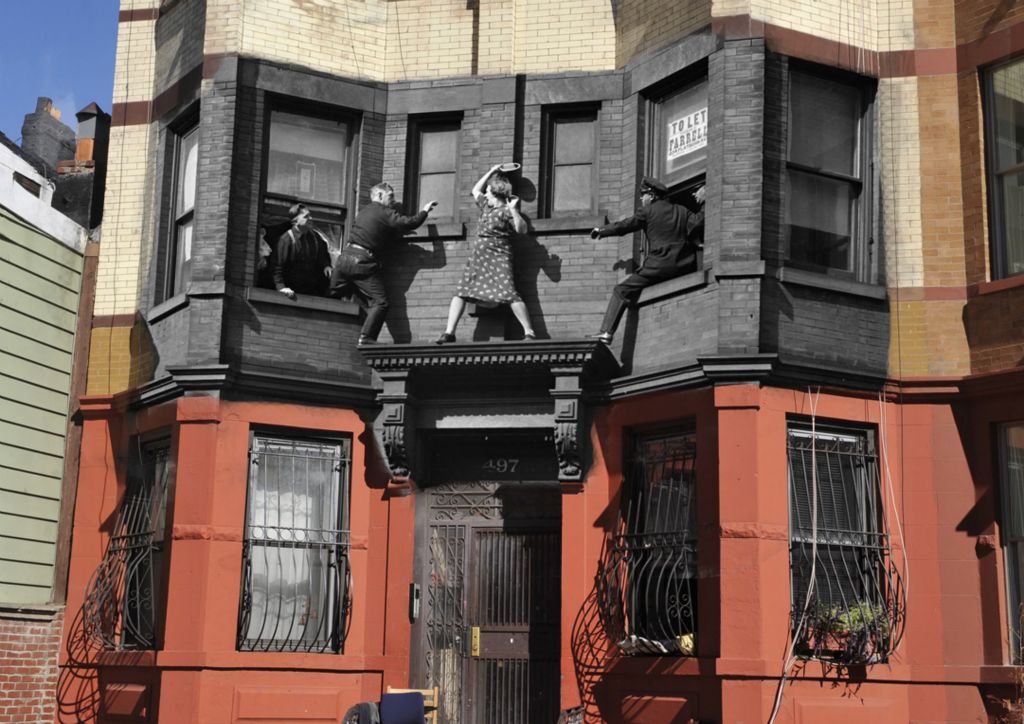 4.) Firefighters work to put out a blaze at 31 Grand St. in Brooklyn in February of 1946.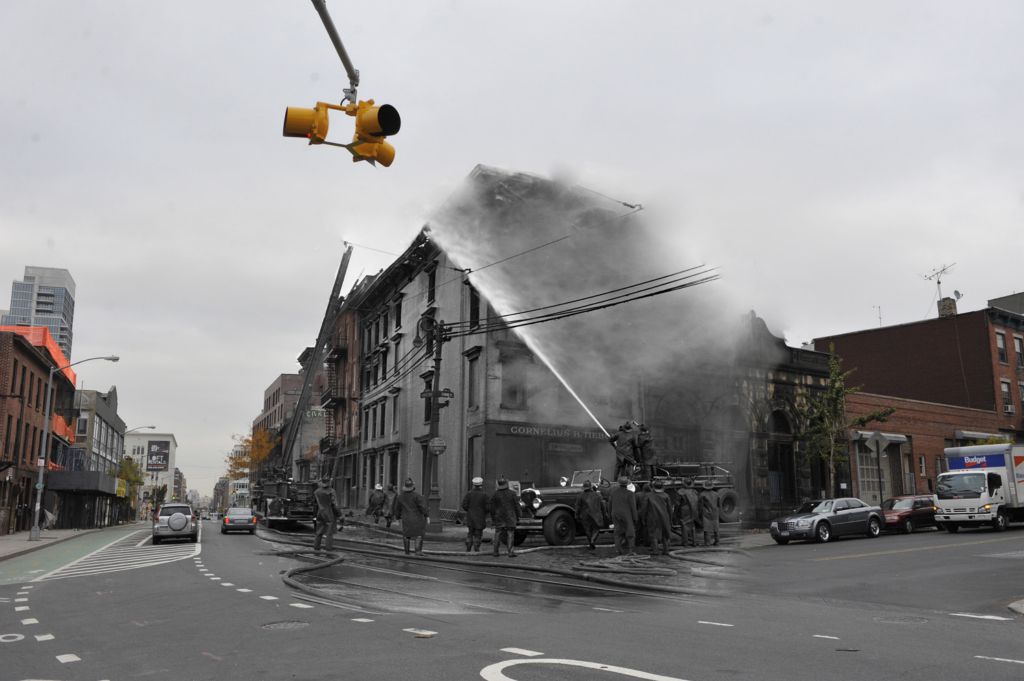 5.) An M-7 tank destroyer being transported from City Hall to the Public Library on 42nd St. to be put on display on July 22, 1943.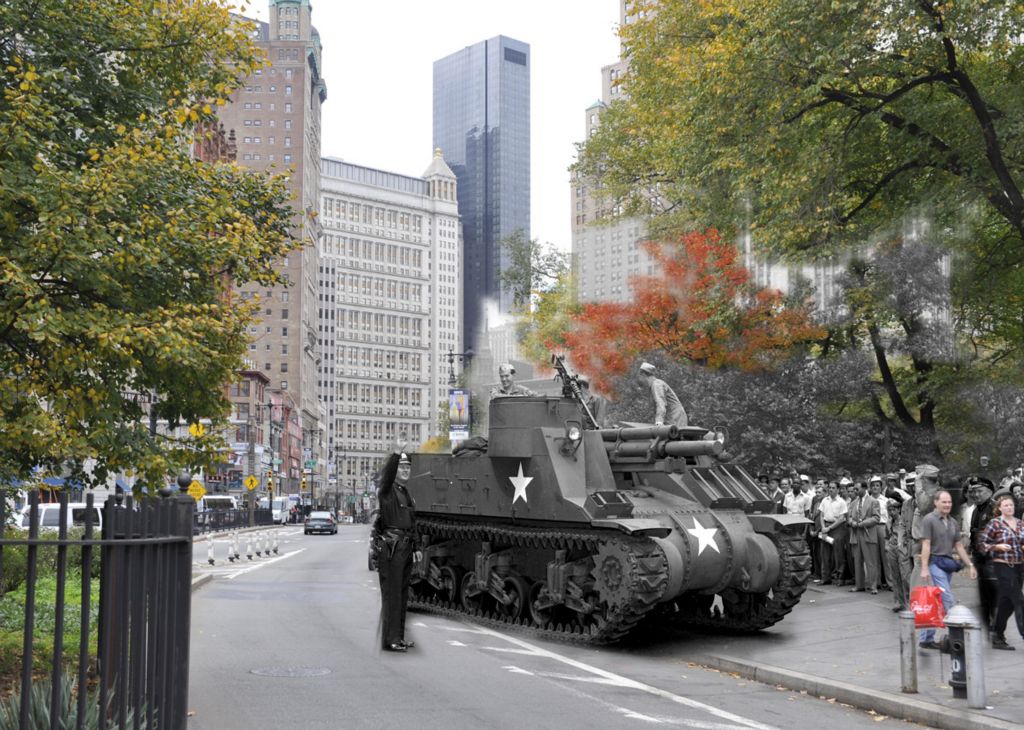 6.) The aftermath of a car wreck that took the life of three-year-old Martha Cartagena, who was riding her tricycle when she was struck and killed on Porter Ave. in Brooklyn on April 4th, 1959.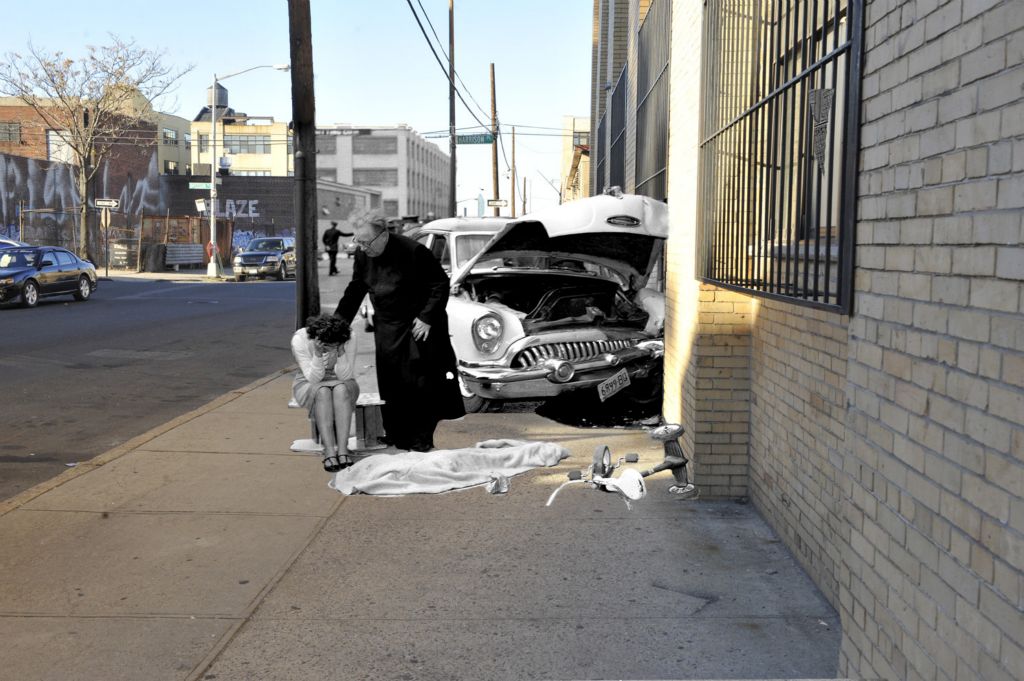 7. The aftermath of a massive and fatal fire at the Elkins Paper & Twine Co. on Wooster St. on February 16th, 1958.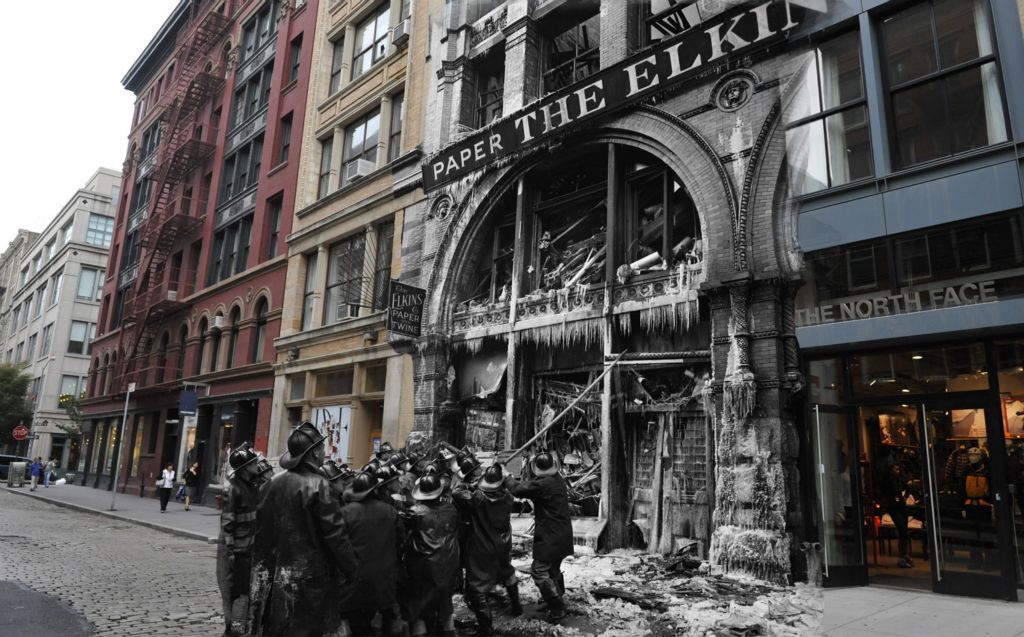 8.) Gangster Salvatore Santoro seen dead in the vestibule of his Hicks St. apartment on January 31st, 1957.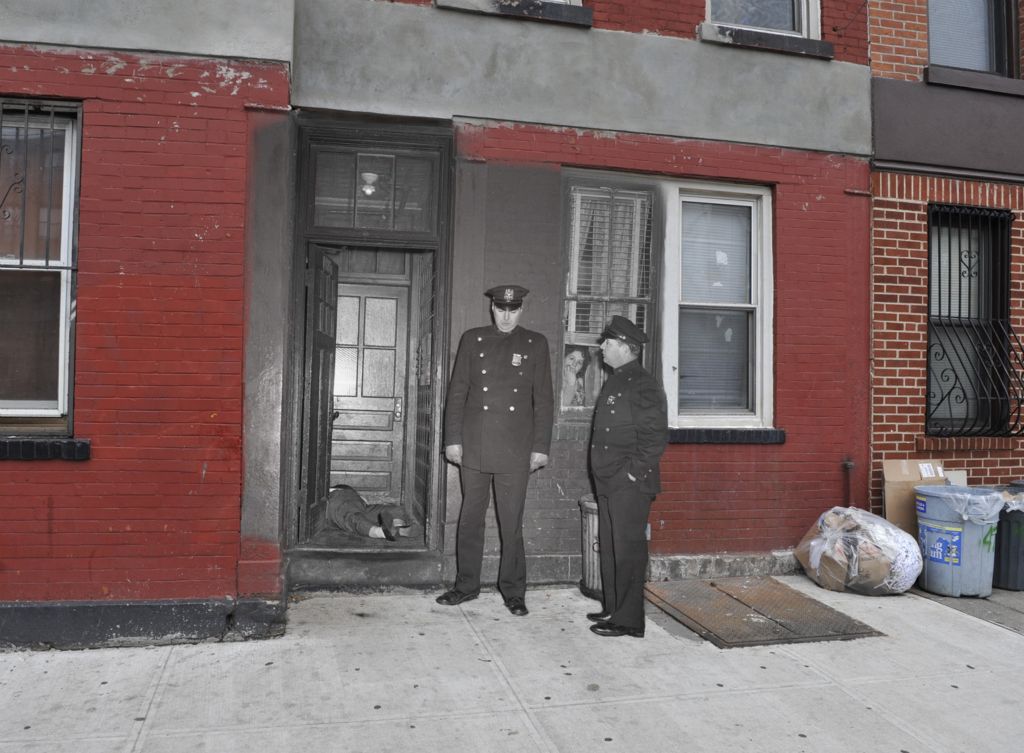 9.) Detective Michael Dwyer seen here in Prospect Park after he committed suicide on Sunday July 30, 1950.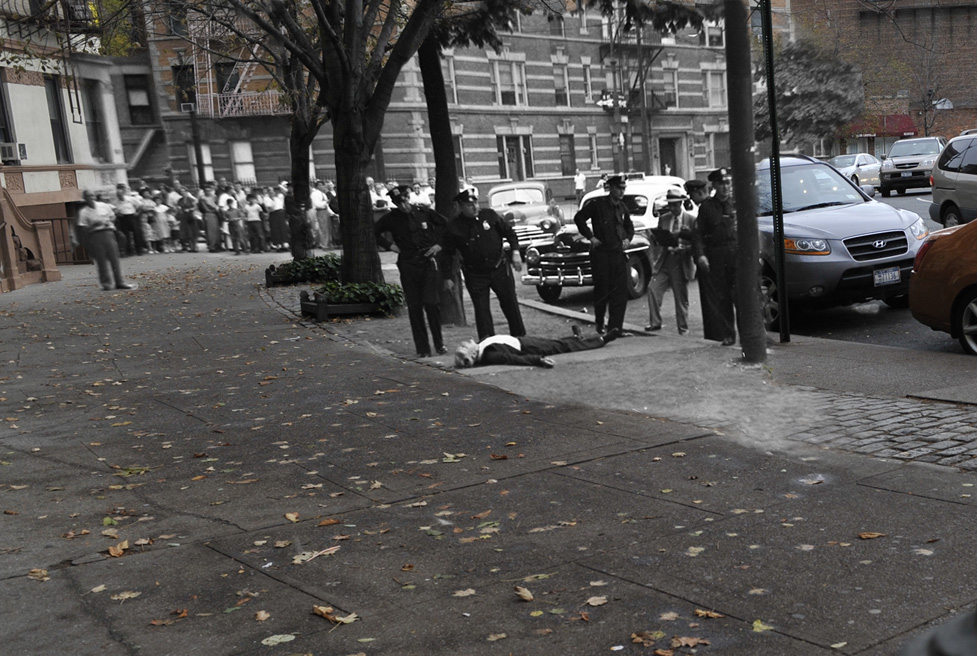 10.) This photo shows the death of gangster Frankie Yale, whose car slammed into the steps of a Brooklyn home after he was shot from an adjacent car on July 1st, 1928.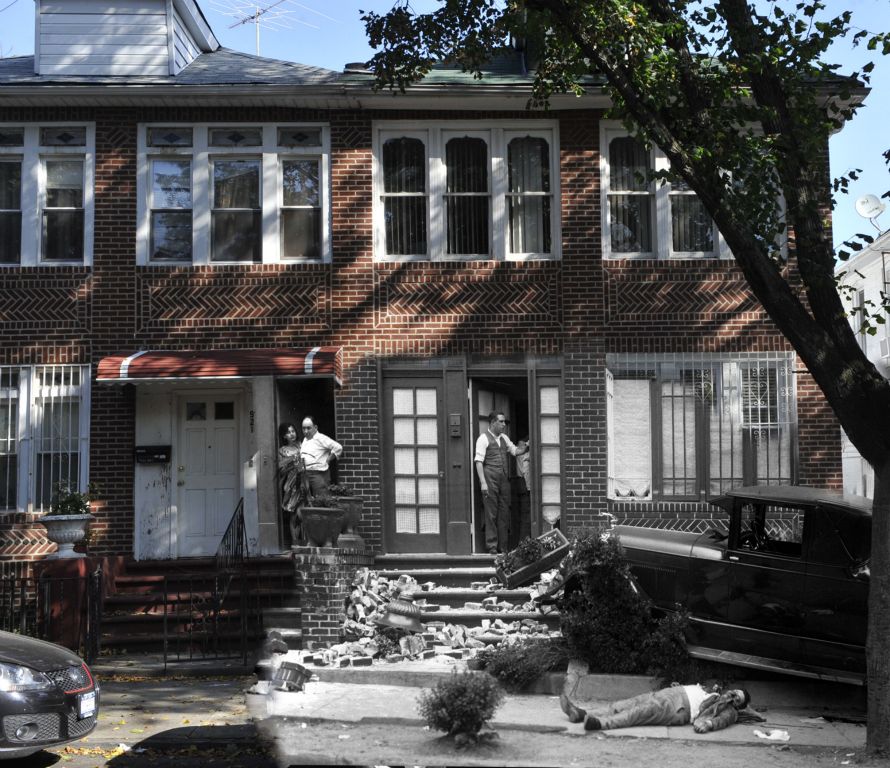 Related
Popular in the Community