Fashion designer Marc Jacobs has never cared for rules or normalcy.
Here's an example: Say you see some bronze monkey statues in a Vogue photo and you think, "Those are cute." You might go to Pinterest and find something that looks kind of like them, or maybe hit up TJ Maxx. Jacobs? He scoured the planet until he found those exact monkeys.
When Jacobs purchased the newly constructed home in 2009 for himself and his then-fiancé, Lorenzo Martone, it was just raw space, and the couple enlisted interior designer Thad Hayes to oversee its build-out and decoration. Hayes recalls a telling moment early in the process, when he and Jacobs were discussing upholstery options. "We were looking at a classic boxy Jean-Michel Frank sofa and Marc said, offhandedly, 'Of course I love it—it's tattooed on my torso.' Then he lifted up his shirt and showed me the couch."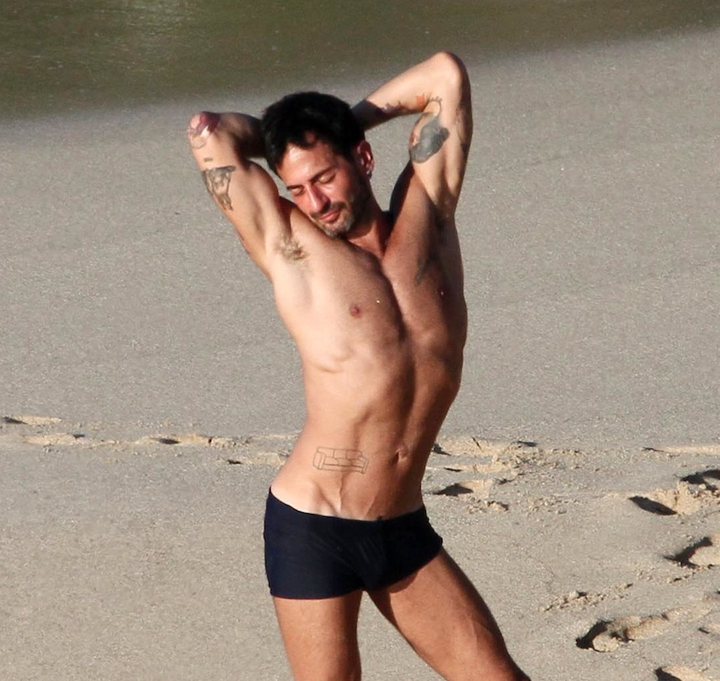 Here's what the actual sofa that the tattoo was based on looks like (we noticed it's a two-seater, even though his tattoo is a three-seater). It sits in a television room next to a Gerhard Richter painting and a sculpture of Dopey by Paul McCarthy: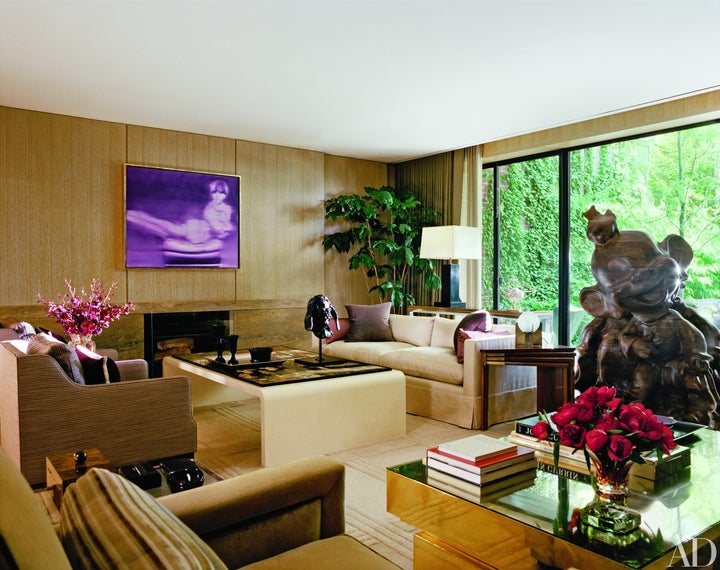 Here's a closer look at his tattoo, which reminds us that he also has a tattoo of SpongeBob SquarePants on his arm:
Never change, Marc Jacobs.