Marc Jacobs is known for giving one of the most highly anticipated shows at New York Fashion Week. Seeing as he holds the closing time slot, there is always a sense of excitement surrounding the fashion-filled finale.
This season, of course, was no exception. Jacobs casted a slew of today's most popular supermodels: Gigi Hadid, Joan Smalls, Adriana Lima, Candice Swanepoel, Karlie Kloss and even Ms. Kendall Jenner herself walked the hot pink runway. But unless you have a knack for face-detection, you probably couldn't even figure out who was who. The models all wore the exact same shaggy, banged wig, making it nearly impossible to recognize them.
We actually kind of love the idea of casting the models and showing off their talent as opposed to their celebrity status, but we're not really surprised by the star-studded nature of the event, either. Jacobs has long been known to work with the industry's the top models, and was the first designer to cast Jenner in a fashion show last season.
Take a look at the models in costume below, and head to Style.com to see the entire collection.
Kendall Jenner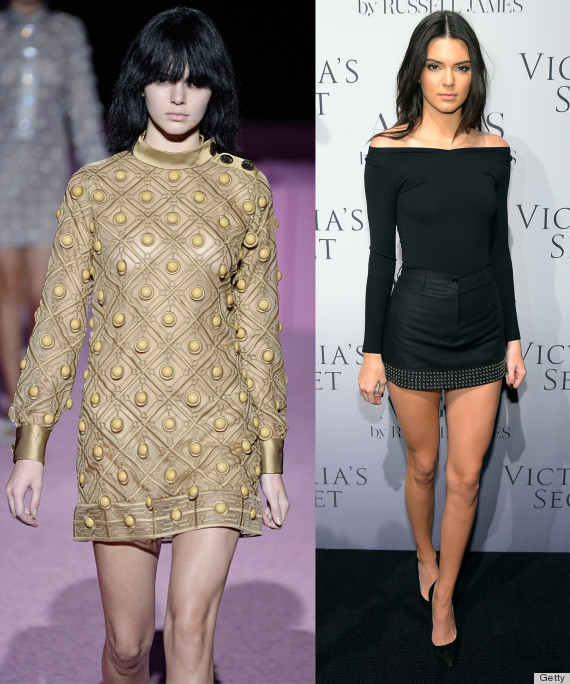 Joan Smalls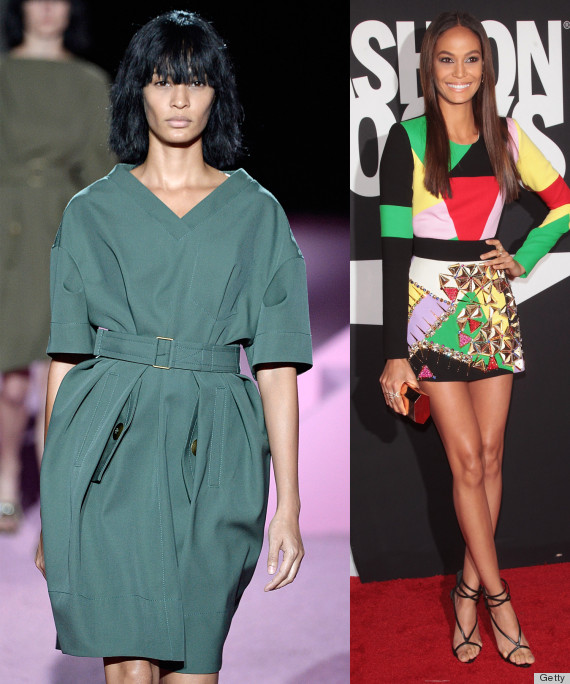 Gigi Hadid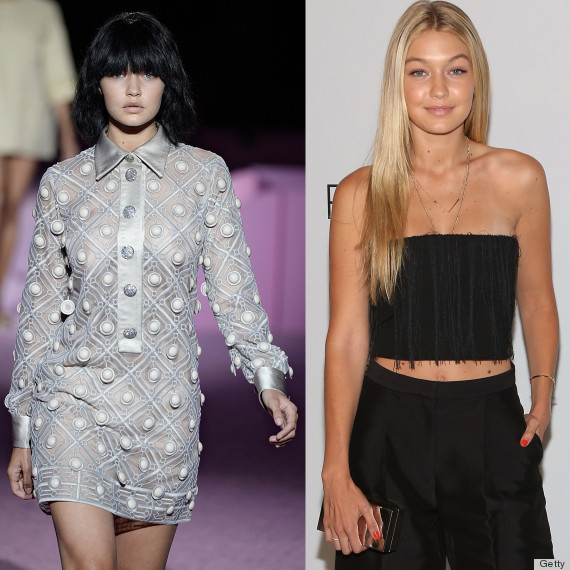 Adriana Lima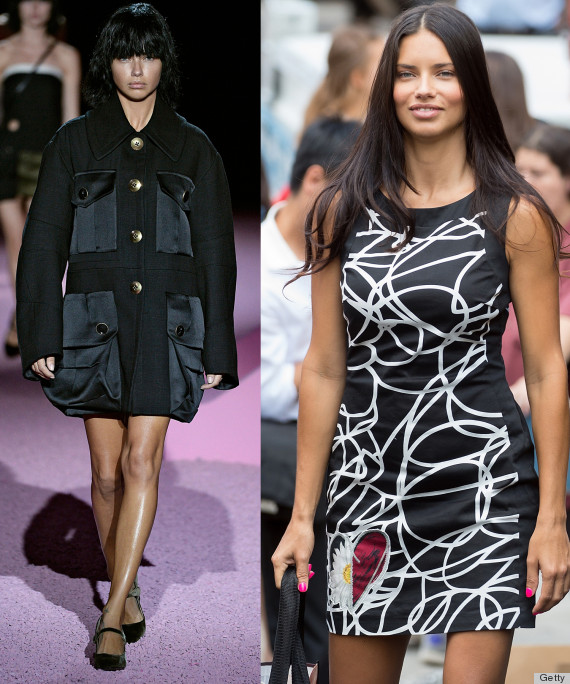 Candice Swanepoel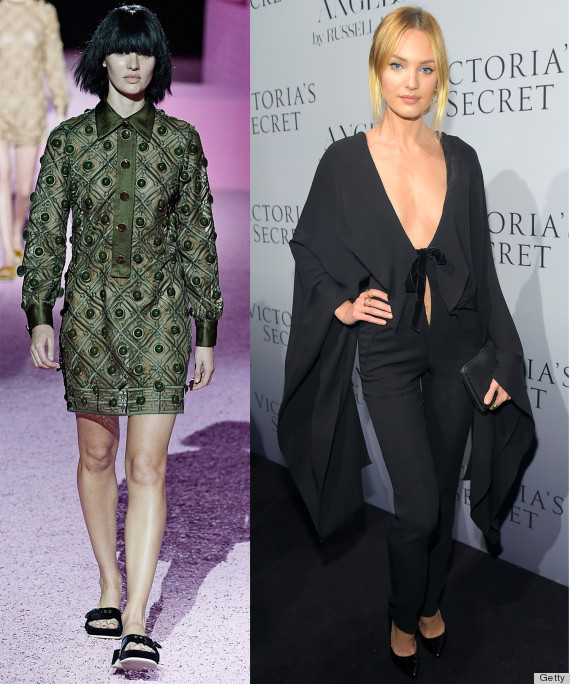 Karlie Kloss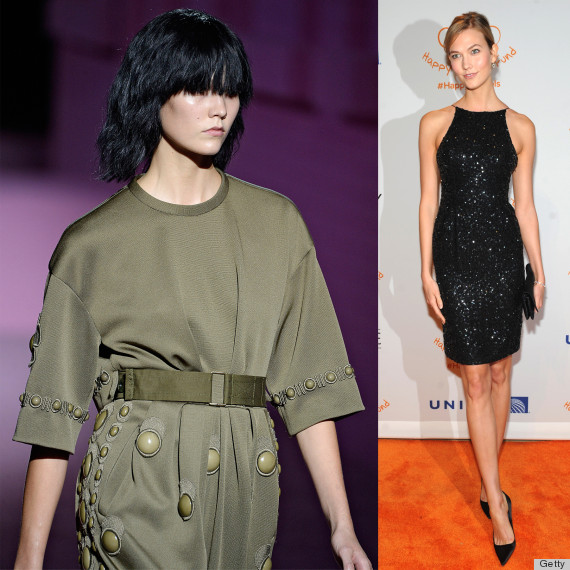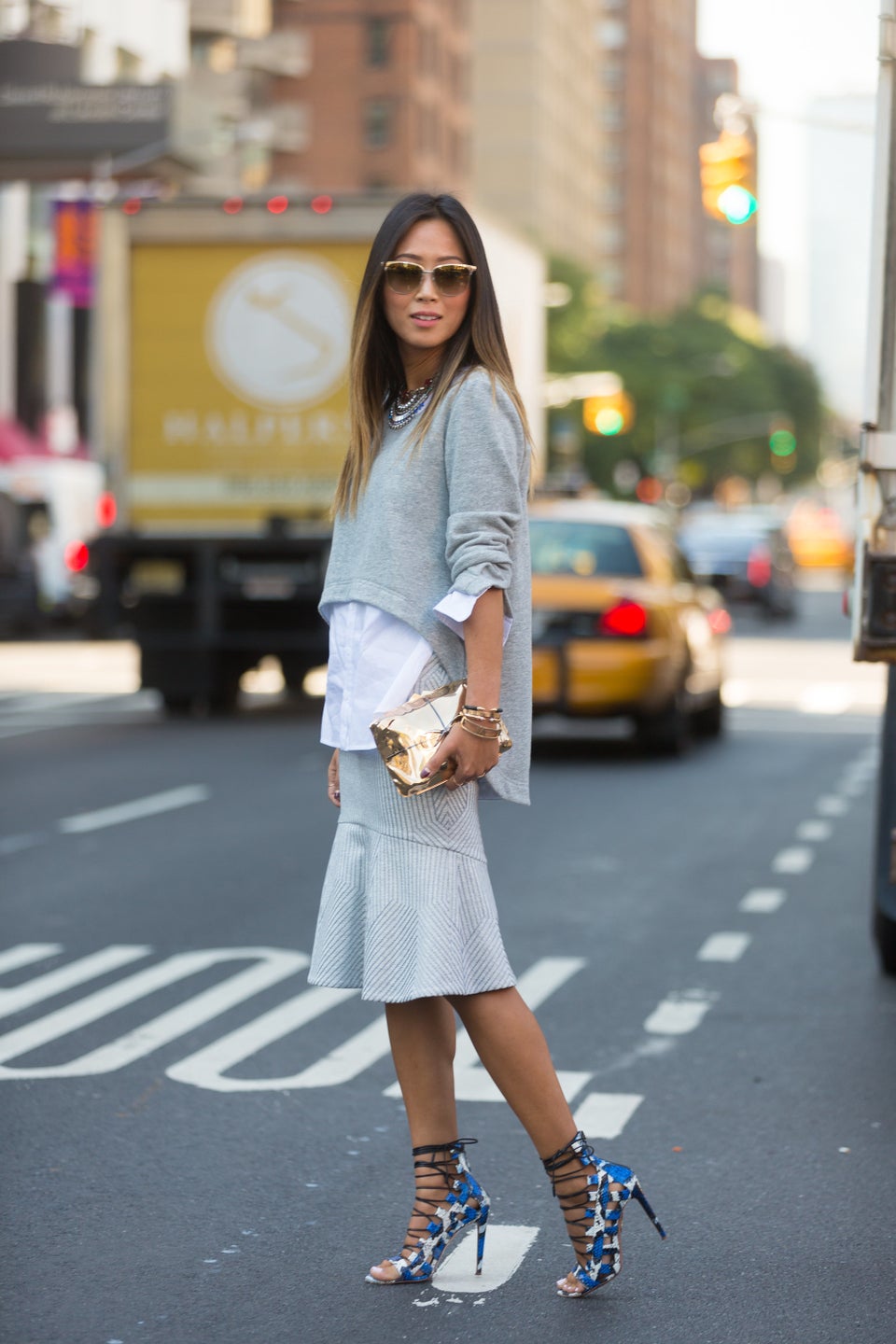 NYFW Spring 2015 Street Style