 Marc Leder owes Mitt Romney. The last time the private equity executive hosted a fundraiser for Romney, the former Massachusetts governor used the opportunity to share with donors some of his thoughts about 47 percent of the country.
On Saturday night, Leder will host another fundraiser for Romney, according to three sources familiar with the event.
Leder has been telling potential donors that given the uproar following his last fundraiser, he feels an obligation to make the situation right by raising more money for Romney, according to people who have discussed the matter with Leder. One donor, asked if Leder had been noting that he'd been "taking heat" for the last fundraiser, said, "That was the basic pitch, except the word 'heat' was replaced by another four-letter word that begins with s."
Saturday night's event, unlike his now-famous May fundraiser, will not be held at Leder's home. It will be in Palm Beach, Fla., and will include other hosts in addition to Leder.
Leder is a leveraged-buyout specialist, much like Romney. He owns Sun Capital Partners, which is based in Boca Raton, Fla. -- the site of the upcoming presidential debate, which will be held on Monday. Leder is the co-owner of the Philadelphia 76ers and has been characterized in the press as a "party animal."
When Romney last spoke at a Leder fundraiser, he was secretly recorded as he spoke candidly about Americans who do not pay income taxes. "There are 47 percent of the people who will vote for the president no matter what," Romney said in a video first reported by HuffPost. "All right -- there are 47 percent who are with him, who are dependent upon government, who believe that, that they are victims, who believe that government has the responsibility to care for them. Who believe that they are entitled to health care, to food, to housing."
In his remarks, Romney said he'd written off that group of voters. "I'll never convince them they should take personal responsibility and care for their lives," he said.
Romney initially stood by his comments, but has since retracted them. President Obama brought up the comments in his debate closing remarks on Tuesday night, in an effort to remind voters of the incident.
The Romney campaign has since become more aggressive about banning video and audio at fundraisers so that Romney can speak freely.
A Romney spokeswoman did not immediately reply to a request for comment.
UPDATE 7:05 p.m. -- Mother Jones has reported on a separate fundraiser for the Romney Campaign, to be held on Friday night in Boca Raton, Fla. The Friday fundraiser will be a reception with Paul Ryan, but will be followed by a $25,000-per-person Romney "Victory Dinner," according to an invitation obtained Mother Jones. The Friday fundraiser also lists Marc Leder as one of the hosts.
Before You Go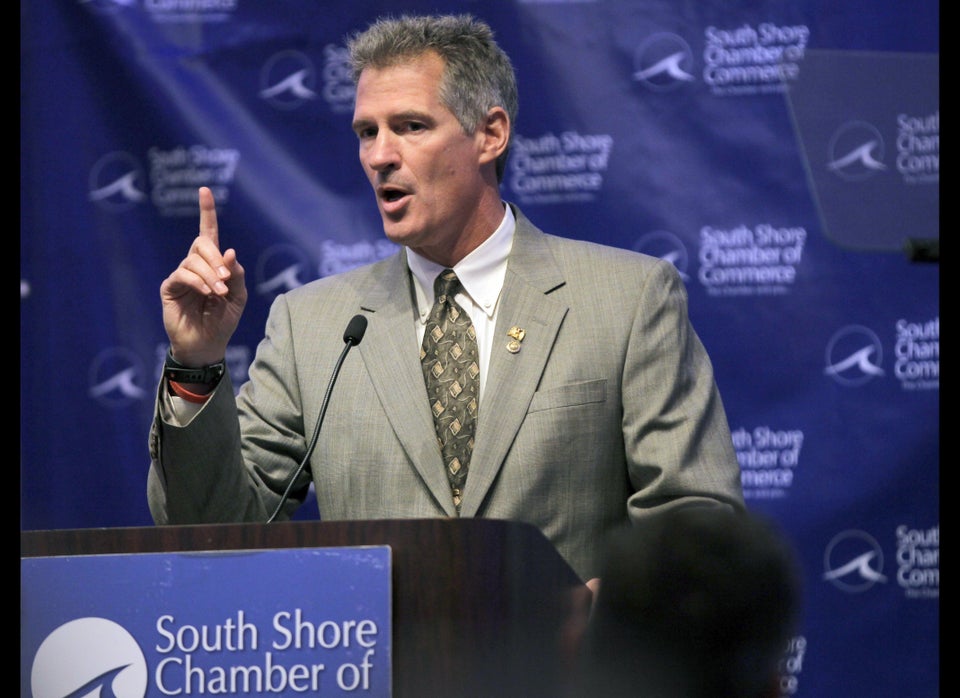 Conservatives React To Leaked Romney Video
Popular in the Community