Comedian and actor Marc Maron addressed the sexual misconduct scandal surrounding his friend and colleague Louis C.K. during an episode of Maron's acclaimed podcast, "WTF."
The podcast host spoke critically of the comedy industry, including his own complicit behavior, and blamed the environment comedy creates for enabling this type of abuse.
"Louis copped to it, and copped to it late, but he did it," Maron said Monday. "And he's my friend, and it's a difficult position to be in because I certainly can't condone anything he did. There was no way to justify it, no way to defend it, no way to apologize for him about it, no way to let him off the hook."
The "WTF" host first responded to the accusations last week after a New York Times report detailed five women's accounts of Louis C.K.'s unwanted sexual advances. In some of the cases, most of which involved rising female comedians, Louis C.K. would masturbate in front of the women or while he was speaking with them over the phone.
Maron said he had heard of the accusations years earlier but never knew the names of the women involved. When he confronted Louis C.K. with the stories, Maron said that he dismissed them as "not true" and mere "rumors."
"The real problem is that female comics have been hearing about this stuff for a while, and there was no place where they could go with that information," Maron said. "There was no place for them to go with these stories where they felt safe to tell them ― and it's fucking sad."
Maron acknowledged that he and many other men don't realize "all of the male bullshit that every woman has to deal with in every work environment" but added that "there is just no HR department in comedy."
The comedian also called out the industry for pressuring others to stay quiet about abuse within the community.
"If you have a male club owner and you have a dude that they're trying to make into a big comic and he ... does something or assaults somebody, it's always brushed under the rug," he said.
″'Hey man, don't make trouble, don't embarrass everybody. Don't embarrass yourself,'" Maron said mockingly. "That is the way it is. and that is not correct."
There was no place for them to go with these stories where they felt safe to tell them ― and it's fucking sad.

Marc Maron on women in comedy
Maron did not let himself off the hook for the environment comedy creates for women either.
In the past, Maron said, he's acted emotionally abusive, insensitive, angry and without empathy for women. The comedian has discussed many of these personal struggles in his podcast over the years. 
While trying to access his own empathy for women who have been abused by men in power, Maron revealed that he had once been forcefully kissed by a philosophy professor when he was a student in college. The incident put Maron "into a paralysis" that he couldn't do anything about.
"I felt bad, and I carried that confusion and that shame with me for a while," Maron said, later adding, "I was young and impressionable, and a guy I respected and looked up to did that ... and it was awful."
In light of all the men in power who are facing accusations of abuse, Maron said: "This is obviously a fucking massive, turbulent learning moment for men, if you choose to take the education."
Maron said that it's important for everyone to listen the victims' voices now so that they can feel like they are being heard.
And despite his disgust for Louis C.K.'s behavior ― and without apologizing for it either ― Maron said he would remain the director and comedian's friend to help him change. 
Appearing to hold back tears, Maron concluded:
"I'm disappointed in my friend. He did some gross shit, some damaging shit. People are like, 'How are you going to be friends with that guy?' He's my friend. He fucked up. And you know, he's in big fucking trouble.

So, what am I going to do? I'm going to be his friend. What do you want me to do? It's probably the best time to be his friend when he needs to make changes in his life."
Listen to Marc Maron's full podcast episode here.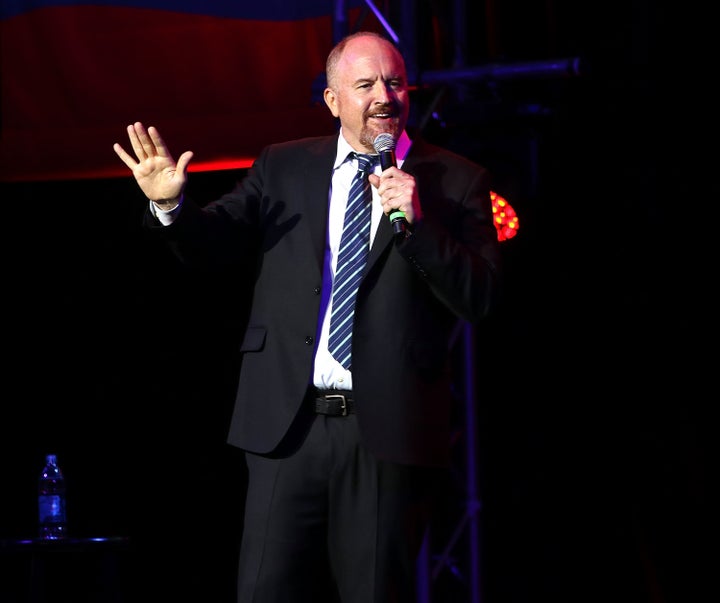 REAL LIFE. REAL NEWS. REAL VOICES.
Help us tell more of the stories that matter from voices that too often remain unheard.
BEFORE YOU GO
PHOTO GALLERY
Celebrity Photos 2017