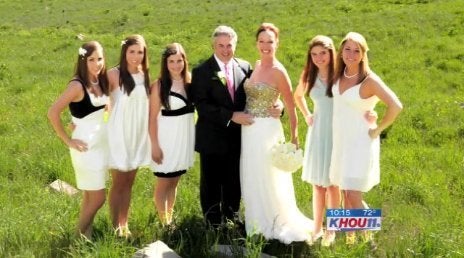 You think your parents are spending a lot on your college education?
It's nothing compared to one Houston dad who will shell out about $1.5 million to pay the tuition for his five daughters.
This week, Ostrofsky has been shuttling around the country to attend three graduations - twin sisters Kelly and Shelly graduate from Duke and Washington University in St. Louis, respectively, and Mary Grace graduates from high school in Houston before heading to Boston University this fall. Daughter Tracy attends the University of Denver and Maddy graduated from Berklee School of Music last year.
When the twins graduated from high school four years ago, former U.S. President and family friend George W. Bush told them, "Ladies, I advised my twins not to go to the same college. It may have been the last time they ever listened to me." All the Ostrosky daughters took that advice, adding to their father's bill with tens of thousands of dollars in travel expenses.
Not that dad has to worry too much about raising money to pay the bills. Ostrofsky is an Internet tycoon and best-selling author, whose Get Rich Click! Website advises budding entrepreneurs on how to make money. One deal of his - selling the domain name Business.com for $7.5 million - landed him in the Guinness Book of World Records.
Now see the most expensive colleges in the nation.
PHOTO GALLERY
The 10 Most Expensive Colleges
Calling all HuffPost superfans!
Sign up for membership to become a founding member and help shape HuffPost's next chapter