 On Thursday, Variety reported that Jamie Foxx is in talks with Sony to star in "The Amazing Spider Man 2" as Electro, the film's villain. Shortly after, Foxx himself tweeted the not-at-all cryptic joke, "Dressed up as Electro for Halloween last night. Costume fit well." Then, shortly after that, we spoke to the director of "The Amazing Spider-Man 2," Marc Webb, and asked him for his thoughts on this story. (You can read the full conversation on Friday.) Obviously, Webb has to remain mum, but that didn't stop him from making a joke of his own and expressing how much he likes Foxx.
Did you see Jamie Foxx's tweet?
[Laughs] I did see Jamie Foxx's tweet.
What's your opinion of Jamie Foxx's tweet?
I think Jamie Foxx ... I think he's electrifying.
OK, that's not a bad joke.
I just said that.
Totally understandable. Is this official or still preliminary?
I mean, I can't go into it in too much detail, except to say that I think Jamie Foxx is one of our great living actors. He's a star, but he's a brilliant character actor. I mean, all of the way back to the days of "In Living Color," I think he's done some pretty exceptional work.
And he's an Oscar winner.
And an Oscar winner. He's great -- forget about it.
Mike Ryan is senior writer for Huffington Post Entertainment. You can contact him directly on Twitter.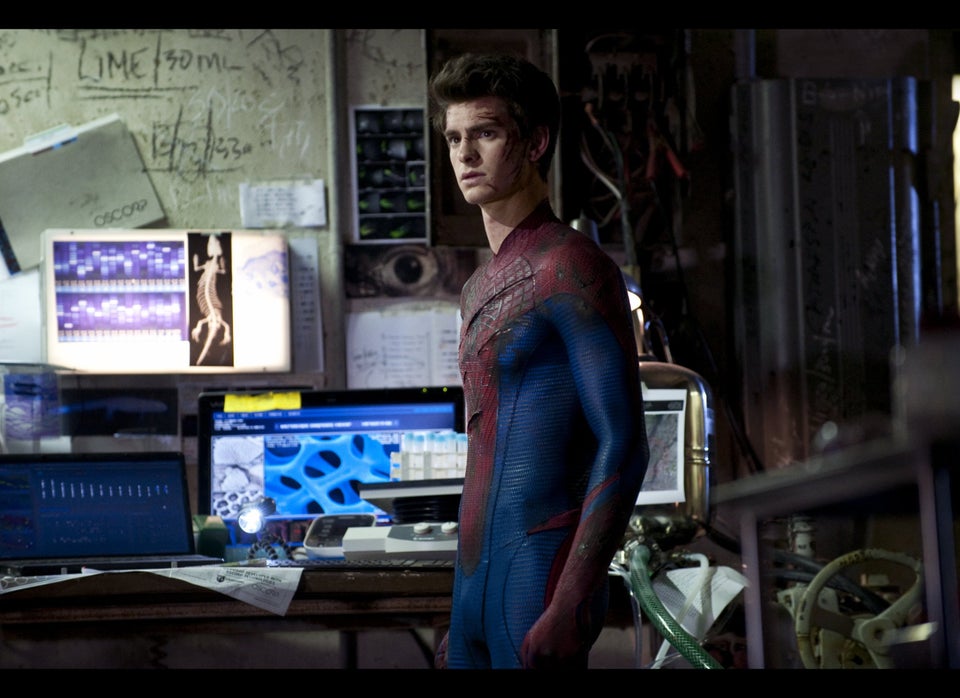 Stills From 'The Amazing Spider-Man'
Popular in the Community