In February I mentioned the importance of highlighting more Black men who are out here building businesses and creating legacies for future generations; so I could not do this series without making sure these great men are represented. That said...
Meet our next spotlight: Marcel Benson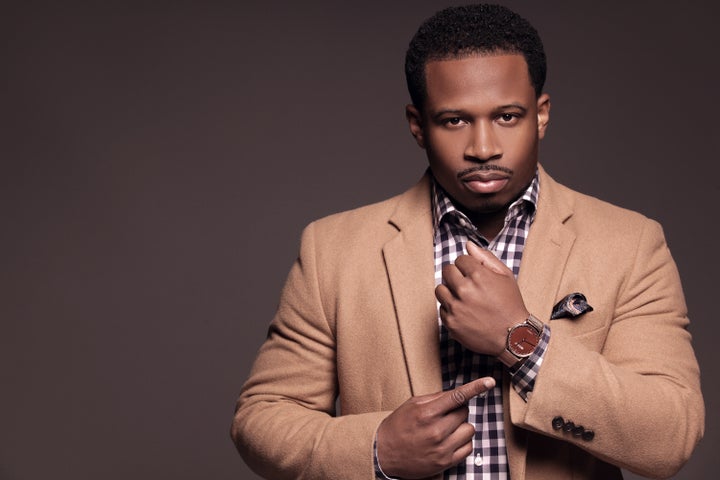 At the young age of 28, Benson has set out to make a difference his community by breaking into an industry dominated by century old brands. During his matriculation at Morehouse he spent his afternoons tutoring Atlanta inner city youth and realized that the lack of opportunities was the reason so many of them were falling victim to violence, drugs, and other criminal behaviors. Vested in their success, he wanted to make a difference and be an example of success for them, but he still wasn't quite sure how.
One afternoon one of his students admired his watch and he had a burning desire to have been wear something of his own, and The Benson Watch Company was born. Completely self funded through a successful Kickstarter campaign where he raised over $11,000, Benson was ready to take the luxury watch industry by storm. I particularly love that he named the watches after himself...#becauselegacy. In the 2 years since its launch, Benson Watch Company has sold nearly two thousand watches, enjoying 6-figure profits, which is a remarkable feat in itself.
But enough from me...let's hear what Marcel has to say:
What inspired you to start this business?
My tremendous passion for watches and desire to change the demographic of ownership within the industry, as well as my desire to use my passion to create a living and at the same time inspire others to the same. To my first point, many African Americans open and operate business in limited spaces but consume products made outside of the community. Not necessarily because they are opting out of supporting those within their community but because there are not many if any options in that particular industry. We all know brands like Movado and Rolex are status symbols within our community, but what do we get back from those companies other than more products to purchase? There is a reason that I put my face out there so much, because I want people to know that there is a new sheriff in town and a very comparable alternative to the brands we have been supporting for years.
What is unique about your timepieces?
They challenge the markets perception of quality. We offer unmatched quality at our current price points. Our dials are handcrafted which no machine involvement and use some of finest materials found in watches under $200. Our story also gives our company something you don't find in many companies and that is a true interest in inspiring our audience to lead better and more fulfilled lives. We use the watches as a conduit to drive slogan to the masses, which is "Time should be spent doing what you love." Our watches are metaphoric and we work just as hard at communicating that message as we do selling watches.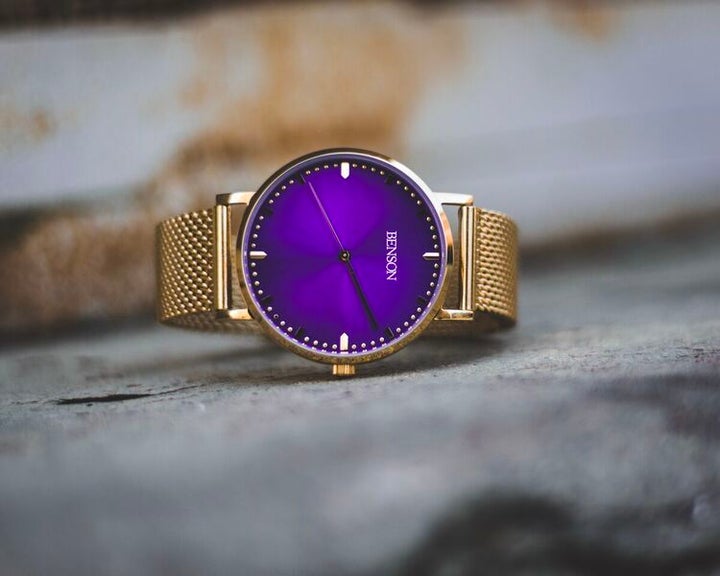 What kind of impact do you hope to have with it?
Inspire the masses to spend time doing what they love. In addition to financial growth I look forward to hearing the stories from any and everyone who decided to pursue their dreams after coming in contact with the brand. I often get emails from people just sharing their journey and reminding me that my company is the reasons they started theirs. I've heard things like "your company represents the possibilities,'' and you can't put a price on the feeling that kind of feedback provides.
Also, opportunities follow smart economics. People tend to hire people of their community first,so when people patronize a business, they are not just supporting that brand, but creating jobs for that community. Smart economics within the Black community are important because we have the power to create jobs for our own community by expanding into more industries so that buyers have the opportunity to shop black. In other words, it's a team sport.
Why is this important to you?
Studies show that only 3 percent of Black buying power is spent with Black businesses. This correlates with the lack of opportunities available within our communities. If that statistic was reversed and 97% of Black dollars were spent within the community, imagine the opportunities that would be available. It was during this time that I determined that I wanted to create something that would inspire people and ultimately provide opportunities for those of my community. This is important because by Benson Watch Company growing we will ultimately be able to provide opportunities to people within our community. I chose to be an entrepreneur instead of going to work on Wall Street because I knew I would have to be proof of the message I was preaching in order for people to take me seriously.
What process do you go through when making a business decision?
Business decisions are made every day and as you grow more "opportunities" will get thrown your way; so when I am making a business decision I ask myself two questions: How will this impact revenue? Does it align directly with my mission? These are the lifeline of our business, so it is important that any decision we make aligns well within the two.
What have been some of your failures, and what have you learned from them?
I lost thousands of dollars as a result of employing the wrong manufacturer. One entire inventory run was defected and I had to return thousands of dollars to customers. The manufacturer also refused to return our money or fix broken watches. This would have broken many entrepreneurs but I used it as fuel. I learned the importance of vetting manufacturers by asking for multiple samples to ensure the quality is consistent.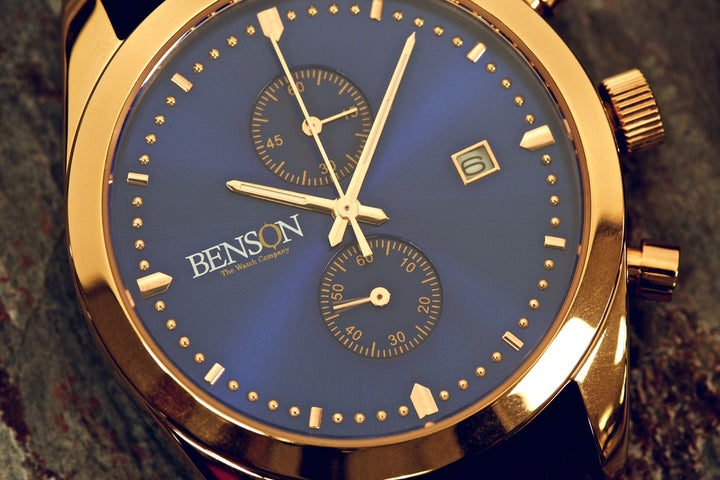 What would you say are the three key elements for being a successful business owner?
An unwavering belief in yourself and value you bring to the marketplace
Consistency - goals broken down into daily behaviors
Creative genius - much of what is offered today is not revolutionary or different but the way in which it's offered is. This is what sets companies apart. This is why Uber, Airbnb, and a watch company can be successful. Uber is the new way to offer taxi service, Airbnb is the new way to provide hotel and lodging services, and my company use watches to sell the idea that your time should be spent doing what you love. Creativity is what drives industries to new heights.
Where you see yourself and your business in 10 years? 20 years?
In the next 10 years I see the company being a household name just like many of the other brands you already know. I also see myself offering custom one of kind timepieces to notable influencers and celebrities all over the world.
In 20 years I plan on having built a multi-million dollar international company and having donated millions to people who need a little assistance fulfilling their purpose in life. I plan to have all materials and movements made in house and competing with premier brands who have been operating for over a century.
Where can we go to support Benson Watches?
You can find us at www.bensonwatch.com and follow us on Instagram @bensonwatch
--------------------------------------------------------
Donteacia Seymore is an American inventor and innovation strategist. She helps inventors all over the globe build, fund, and launch their incredible ideas. If you're looking to create a product and need a little guidance, download the free guide, How to Build Your Product in 4 Easy Steps —-> Click here to get the Guide! Or go to bit.ly/build4steps
If you don't have a product and want to catch more of my interviews with dope entrepreneurs, sign up for my weekly podcast, The G Spot Podcast so we can help you find your sweet spot in today's global marketplace ——> Click here to subscribe Or go to www.thegspotpodcast.com