Outside the Trump International Hotel in downtown Washington, D.C., a handful of gun rights supporters held homemade signs with slogans like "Keep your hands off my guns."
Brandon Howard, an Army veteran, said that instead of implementing new gun restrictions, people should encourage teachers to arm themselves to keep children safe and prevent school shootings.
"They need teachers, who on a voluntary basis, have been trained in the use of a firearm, if they do so choose, carry it concealed in the classroom every day," he said.
Several other anti-gun control advocates waved Maryland flags outside of the International Spy Museum near the Chinatown neighborhood in Washington, D.C.
Corey Stewart, a Republican Senate candidate in Virginia, spoke at a gun rights rally Saturday in Roanoke, Virginia.
A significant number of gun rights activists held a rally in Salt Lake City, Utah, that they called the "March Before Our Lives."
Speaking about the March For Our Lives protesters in the nation's capital and hundreds of other cities, Utah demonstrator Brandon McKee told The New York Times, "I believe it's their goal to unarm America."
"That's why we're here today," McKee said. "We're not going to stand idly by and let them tell us what we can and cannot do."
Before You Go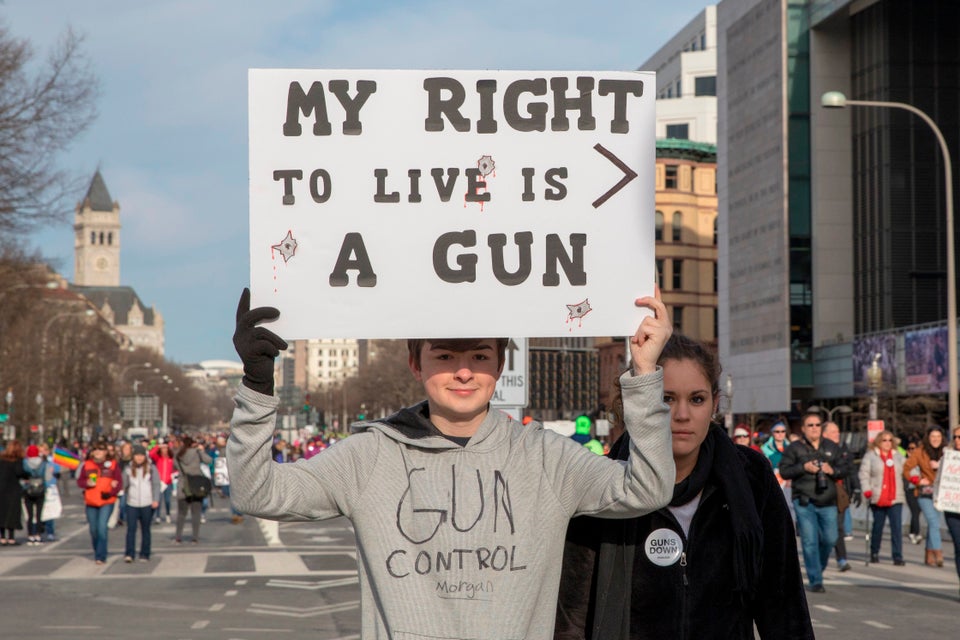 Best Signs From The March For Our Lives