WASHINGTON — Student activists from Marjory Stoneman Douglas High School inspired hundreds of thousands of people to take to the streets last month to call attention to gun violence. Many protesters seemed to have their sights set on this year's midterm elections, as they carried signs alluding to their voting power and arguing that politicians backed by the National Rifle Association needed to be voted out of office.
But anti-gun violence advocacy groups say there is one more test: whether the momentum that led students to organize the March For Our Lives in the nation's capital can continue until Election Day in November.
"The issue is, are kids going to show up to vote?" said Kris Brown, co-president of the Brady Campaign to Prevent Gun Violence. "Because that's the banner of success for us."
"We need to make sure when voters vote in November, that this is something they're voting on," said Shannon Watts, co-founder of Moms Demand Action.
Both Watts and Brown pointed to last year's gubernatorial election in Virginia as a promising blueprint for electoral success. Exit polls showed that guns were the second most important issue for voters, behind only health care. Now-Gov. Ralph Northam (D), as well as Democratic candidates on the local level, used gun control as an issue to their advantage; Democrats and gun safety advocacy groups successfully made the NRA's support for Northam's opponent, Ed Gillespie, a political liability.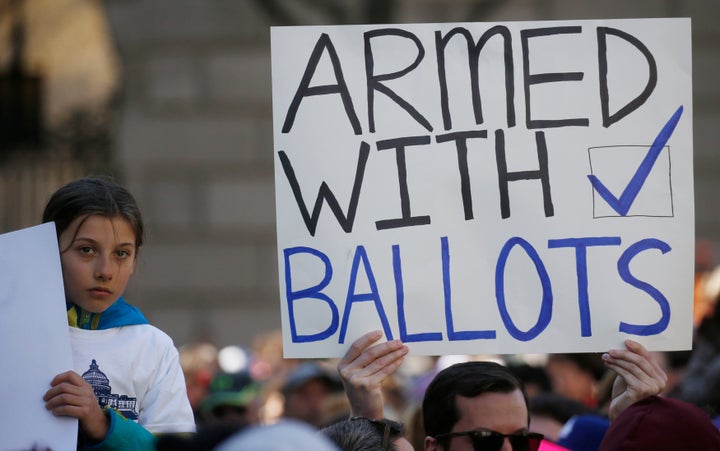 Stoneman Douglas students from Parkland, Florida, and the people they've inspired seem intent on keeping the issue of gun violence front and center in the coming weeks: Marches and rallies have continued, and there are plans for a nationwide school walkout on April 20, the 19th anniversary of the Columbine High School massacre.
Victoria Kaplan, organizing director for MoveOn.org, said she considers those steps "really strong indicators" that political engagement will continue through November — and perhaps far beyond.
"For me, it was the Iraq War, when I was a senior in college, when I saw exactly how important political engagement was. I think for this generation, that's happening through the lens of gun violence. The impact of that is going to ripple for years."
Many of these advocacy groups are now collaborating with the students on further political engagement, such as making it easier for them to attend lawmakers' town halls — while bearing in mind that "they're the ones with agency here," said Peter Ambler, executive director of Giffords, the group co-founded by gun violence survivor and former Rep. Gabby Giffords (D-Ariz.).
"Given the failure of adults to protect kids, the kids are understandably suspicious of the adults, so it's really important that you approach young people as partners," Ambler said, noting that students planned the March For Our Lives without being asked.
Several of the gun control advocates emphasized that the student activists have already started to build a sustainable, long-term political movement. The urgency and personal nature of the issue, they said, is likely to continue to motivate young people.
"This active shooter generation, they're coming of age — and they're pissed," Ambler said.
Brown said frequent lockdown and mass shooter drills at schools around the country have shown kids what needs to change.
"For many kids, this is how they grew up, and it's a reminder, every time they go through it, of how little has been done to truly protect them," Brown said. "The answer that the adults have put into place, they know, really, is not going to stop it from happening again."
"I don't see them just walking away from this," she added. "This is something that's deeply personal, like, 'You've told me this is the way our government is supposed to work. I see that this is — pardon my French — a bastardization of it. Fix it, and if you're not going to fix it, then get out of the way.'"
A major motivator is students' visceral anger at "the corruption of our political system," as Ambler characterized it.
"The NRA is a really good bad guy for folks, and kids naturally understand that money in politics has had insidious effects on the direction that our country takes politically," he said. "It just seems obvious [to them]."
Kaplan noted that the Parkland students have tried to make their movement inclusive and show just how many people are regularly affected by gun violence: They have put attention on shootings in urban areas where people of color predominantly live, and have spoken out about their own experiences in mostly white suburban areas.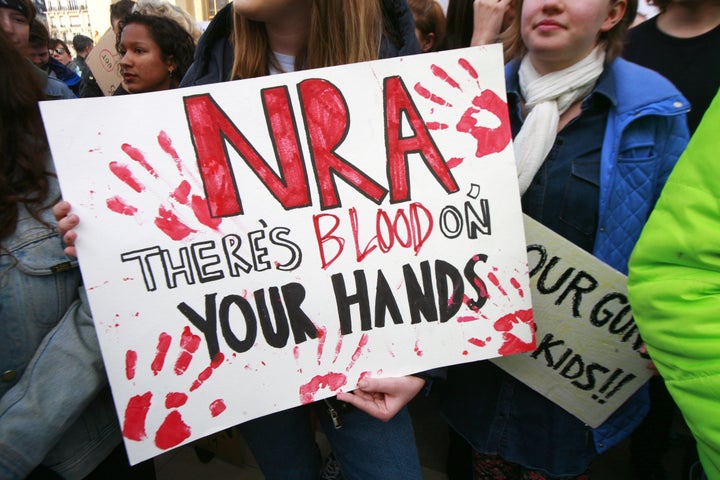 The students' "complete frustration and almost righteous indignation" with the government, as Brown put it, has a recent historical parallel: activism against the Iraq War, which reshaped the Democratic Party and catalyzed a generation of progressive leaders.
It is too early to say whether students motivated by gun violence now will go on to run for office, but Ambler said he sees the seeds being planted.
"You've got a generation of Americans that is engaging politically for the very first time in their lives. We probably all remember that moment when politics became more significant for us, right?" he said. "For me, it was the Iraq War, when I was a senior in college, when I saw exactly how important political engagement was. I think for this generation, that's happening through the lens of gun violence. The impact of that is going to ripple for years."
Kaplan, who was also a college student during the anti-Iraq War movement, said she believes today's students will stay active.
"Once young people start down this path, it's hard to get off of it," she said. "I think they've already determined their commitment and what it's going to take to win, so really, it's in their hands."
Before You Go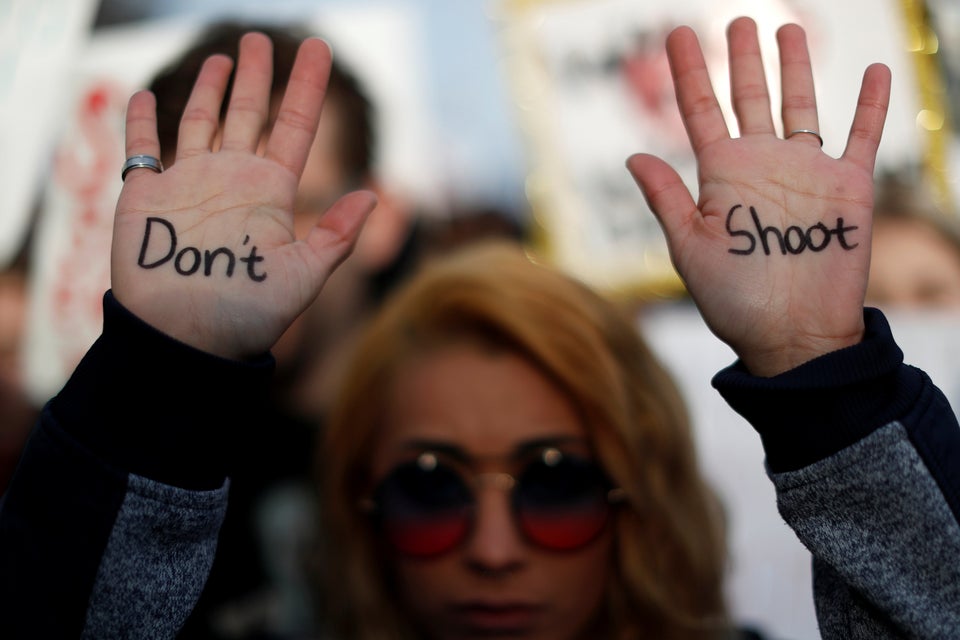 March For Our Lives
Popular in the Community