Rising sea levels have overtaken some of America's most iconic landmarks in a series of mock travel posters released by a Boulder, Colorado-based marketing agency this week.
The project offers a dark prediction of the country's future if U.S. lawmakers ignore climate research. Designers at Walden Hyde created the posters for purchase a few years ago and re-released them on the firm's website for free this week in anticipation of this weekend's nationwide March for Science.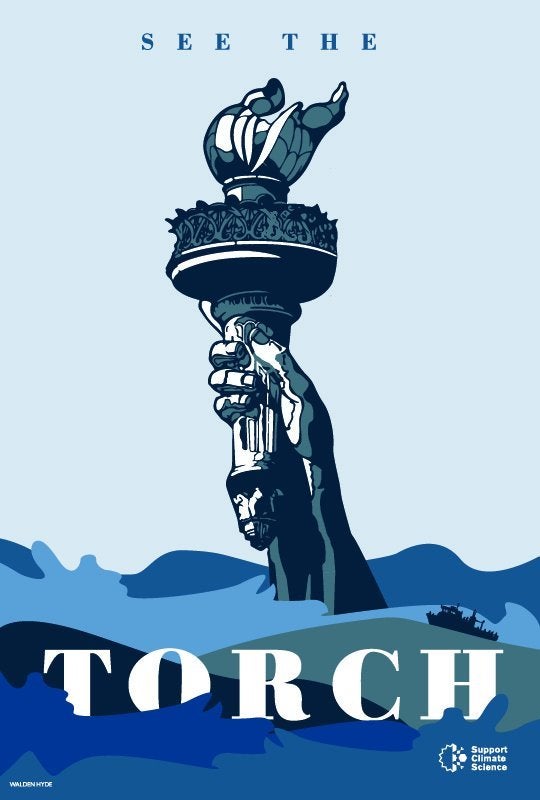 Lucia Robinson, co-founder of Walden Hyde, designed the posters with the company's art director, Stephanie Sizemore. She said activists are welcome to use the "fun free art" during demonstrations and hopes the project will drum up support for federal funding of climate science.
"Climate change can be a really scary topic," Robinson said. "It's an issue that will increasingly impact every part of our lives both environmentally and socially."
In one poster, a kayaker paddles his way through Utah's iconic Arches National Park, while scuba divers in another surreal scene explore a submerged Lincoln Memorial in Washington, D.C.
The posters may be a dramatic representation, but the National Oceanic and Atmospheric Administration has provided a tool to map what could actually happen to our coastlines and landmarks if sea levels rise up to 6 feet.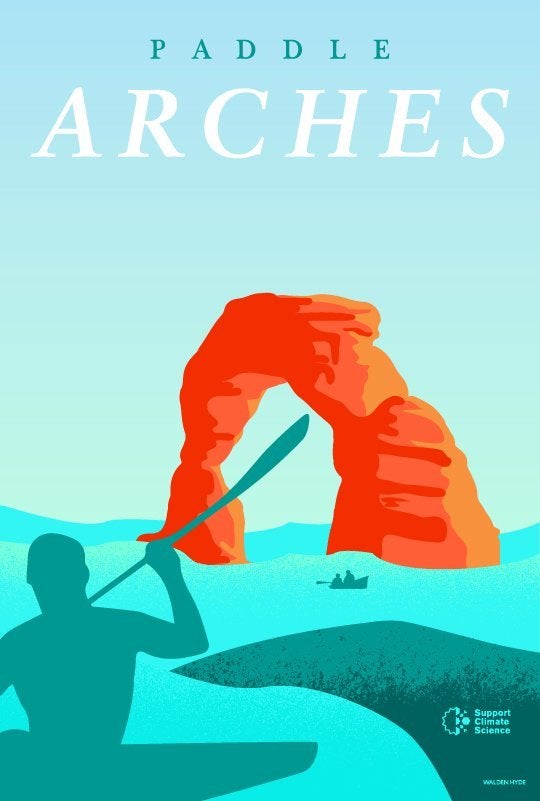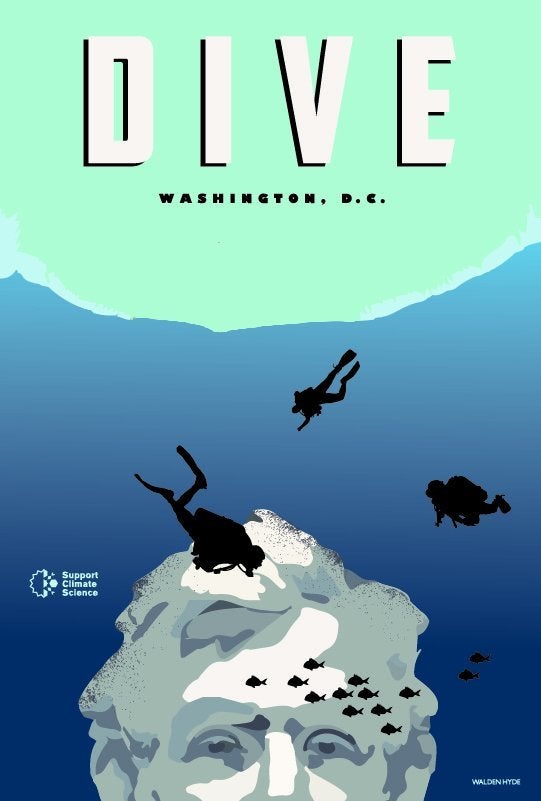 Thousands of people are expected gather in Washington and other cities across the country during the March for Science this Saturday, which is Earth Day. Participants in the nationwide day of action will call on U.S. lawmakers to embrace and form policies based on scientific evidence.
"Climate action initiatives introduced by the Obama administration are at risk of being rolled by back right now," said Robinson, who plans to attend Denver's science march this weekend. "We'd like to see those left in the place, and for the U.S. to take a leadership role in climate science."
Environmentalists have spoken out against President Donald Trump and his administration's regressive stance on climate change. Trump has vowed to "revive" America's coal industry and signed an executive order last month to review the Obama administration's signature program to combat climate change.
Pruitt, along with Trump adviser Stephen Bannon, has been a driving force behind the administration's reluctance to support the 2015 Paris climate accord, in which nearly 200 countries pledged to cut back their carbon emissions to limit global warming.
Walden Hyde called its posters a "contribution to climate science advocacy" in a statement to The Huffington Post. You can download them for free on the agency's website.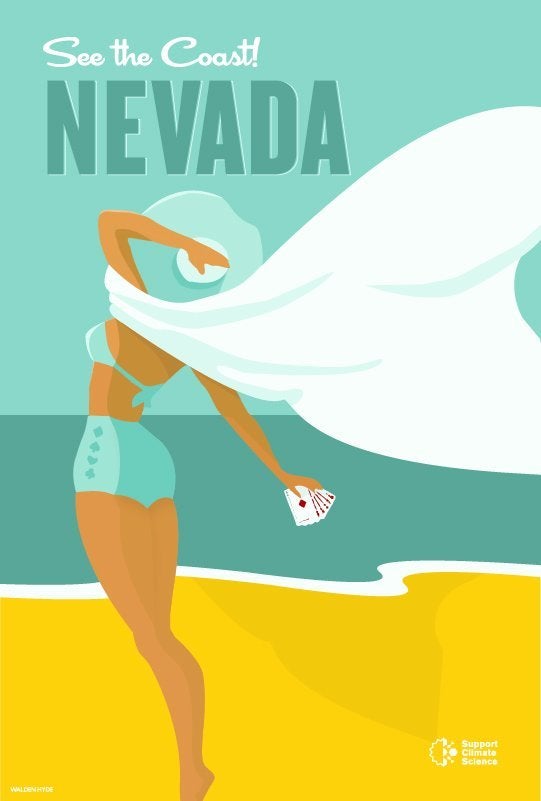 How will Trump's first 100 days impact you? Sign up for our weekly newsletter and get breaking updates on Trump's presidency by messaging us here.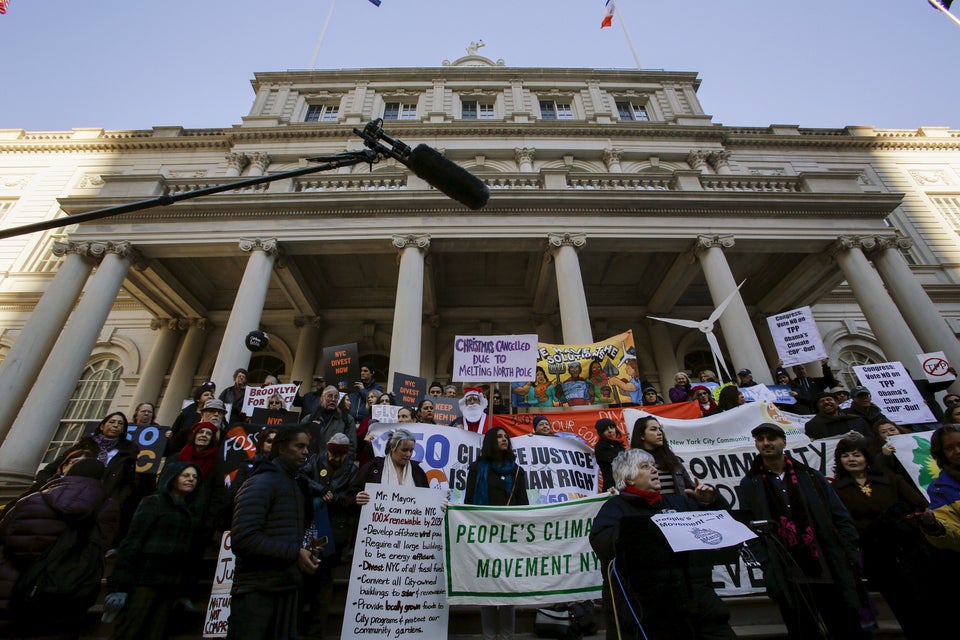 What You Can Do Right Now To Stop Donald Trump's Dangerous Climate Agenda