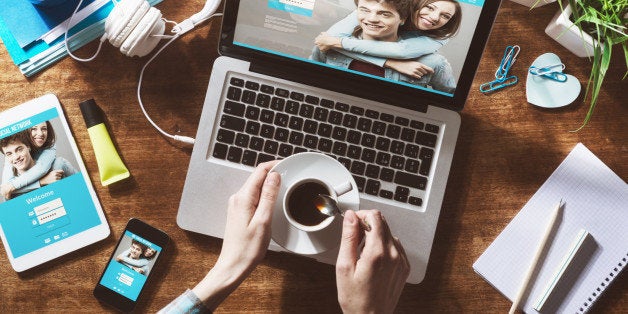 Tonight the Villanova Wildcats and Carolina Tar Heels pound in the final nail on the coffin containing the hopes and dreams of bracket makers everywhere. Tonight, my coworkers and I find out exactly how badly we all lost to the one guy in Sales who predicted the Middle Tennessee upset, among other tournament shockers.
Tonight, #MarchMadness ends, but for Tab for a Cause users*, the fun continues with #MarchGladness. Currently in its Sweet 16 round, March Gladness is the tournament that allows everyday internet users to support their teams and raise money for charity simply by opening tabs in their browsers.
Tab for a Cause is a free browser extension that takes advantage of advertising revenue to raise money for charity. Typically, the way that online advertising works is that advertisers pay publishers to deliver impressions on an ad. In other words, companies pay websites a small amount of money for each person that sees the ad.
When Tab for a Cause publishes an ad, they give that money to charitable organizations that their users select. So every time you open a new tab and see a few banner ads at the bottom right corner of the home page, you're raising a little bit of money for charity.
How much money exactly? According to the Tab team, it varies. Each user earns a "heart" for a new tab. Each "heart" or banner impression is worth about a third to a tenth of a cent. Since its founding in 2011, Tab for a Cause has raised almost $220,000 for charity, just from people opening tabs.
I recently caught up with Tab for a Cause "Co-founder Emeritus" Sam Ward-Packard to learn a little about the company's origins:

"The funny story about its origins is that me and my two friends who did all the actual work made a Rube Goldberg machine the previous Christmas break (it actually worked, there's a video!). We were going to make another one but we decided we should try to do something useful. I then spent the afternoon texting and eating pretzels** while they made the first attempt."
These two friends that did all the work were Kevin Jennison, CEO, and Alex Groth, CTO, then juniors at Grinnell College and Pomona College respectively. What started as a Rube Goldberg machine in Groths' parents' basement has now grown to Gladly, a company that runs Tab for a Cause and now Goodblock, an adblocker that allows users to opt in to a single full-page ad each day. Viewing a Goodblock ad earns a user 100 "hearts," or approximately 10 to 33 cents for charity.
When I asked about how Gladly chooses charitable organizations to partner with, the team responded with the following:

"The first step in selecting partner charities is identifying what causes our community is passionate about supporting. We're happy to have such an active community that writes in, telling us why they love our apps, what new features they'd like to see, and which causes they'd love to support.

Once we've decided on the causes, we look for the charity. Since we want to make sure that our charities do an exceptional job of turning donation dollars into positive impact, we use services that monitor the efficacy of different charities like Charity Navigator and GiveWell."
Advertising partners go through a similar vetting process.

"We make sure the ads on Goodblock are trustworthy, beautiful, and for things that a lot of users would be interested in. To make that happen, we've focused on showing ads from established brands. On top of that, every ad goes through a gut check: if our team doesn't want to see it, we certainly won't subject Goodblock users to it."
*Journalistic integrity requires that I admit my alma mater is in this tournament, and as such I have extra incentive to bring visibility to this event.
**Tab for a Cause Co-founder and CEO Kevin Jennison confirmed that it "sure was a pretzel-filled afternoon."
Popular in the Community