Our health and well-being is a litmus indicator of our progress as a movement. Whether it's being denied necessary medical care or being afraid to seek it out, the known health disparities in the LGBT community are a direct indication that much remains in the fight for equality. That's why we've launched our fifth annual LGBT Health Month this March, a month-long campaign to bring awareness to the unique health needs and disparities of New York's LGBT community.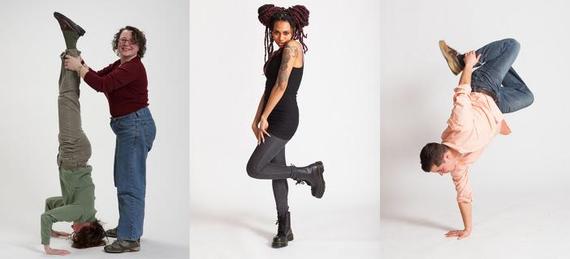 In a resolution passed by both the New York State Assembly and New York State Senate, the Empire State officially declared March LGBT Health Month. This year's theme, "Access to Care," speaks to the need for increased access to health services for LGBT New Yorkers as well as the new options available under the Affordable Care Act.
We're only just starting to collect data on sexual orientation and gender identity among government agencies, but the findings we've discovered so far show a bleak landscape when it comes to some of the health issues we face in much higher numbers than our heterosexual counterparts. Some of those inequalities, when it comes to our health and well-being and ability to access care, include:
• LGB adults in poverty are much less likely to access health care than their heterosexual counterparts with similar, limited resources.

• 31.2 percent of gay and lesbian people, and 26 percent of bisexual people, in poverty lack health insurance.

• Fewer than half of 18-24 year old lesbian and gay women have ever had a pap test, compared with two-thirds of heterosexual women in that age group.

• Almost half (49 percent) of white LGB youth smoke compared to just 17.1 percent of their heterosexual counterparts.

• Older LGB adults experience depression almost twice as often than their heterosexual counterparts.

• Gay, lesbian and bisexual young people are at high risk for bulimic symptoms, especially young, gay men; one in five have vomited or used laxatives for weight control in the past 30 days.
With passage of the final New York State budget for 2014 soon approaching, awareness around the need for increased resources is more important than ever. We're advocating for an additional $300K for LGBT health and human services in this year's budget, which would bring the total allocated to $5 million. This still falls short of what's needed to provide inclusive health and human services to the one million LGBT people in our state who access this care.
The deadline for enrollment in the Affordable Care Act is this month, and the new services under the act increase access to health care for some, but more work is needed to get providers to deliver culturally competent care. Many of our LGBT brothers and sisters miss important preventative screenings or do not seek out the care they need, and we can do more as a country to ensure everyone gets the services they deserve.
Our youth in particular remain vulnerable under current law. It's still perfectly legal for so-called "therapists" to deliver discredited practices that try to change a young person's sexual orientation or gender identity. We're fighting for a bill presently before the New York State Legislature to put an end to this damaging practice.
We've also been fighting for years to get New York State to remove the Medicaid exclusion on transition-related care for transgender and gender non-conforming New Yorkers. Accredited medical institutions, including the American Medical Association, have confirmed that transition care is necessary medical treatment. Many businesses already offer this under their health insurance policies at little to no additional costs, and it's time our government stepped up to protect all its citizens in the same way.
Popular in the Community