Here are three claims about this year's tournament, and our analysis of whether they're likely to come true.
The Claim: A 12 Seed Will Beat A 5
Prediction: Almost Certainly
It comes down to simple math. Since 2009, the 12/5 game has been a nearly 50-50 split. Often times, it pits a red hot mid-major against a good, but hardly spectacular, Power Five team. In 2015, we saw all 5s get it done, something that had not happened since Ronald Reagan's first term in office.
If you take a look at this draw, you'll see there are four enticing matchups to choose from, namely an under-seeded Indiana team facing a terrific Tennessee-Chattanooga club with two frontcourt studs in Justin Tuoyo, the defensive player of the year in the league, and Chuck Ester, a stretch four man connecting on 41 percent from distacne, and a guy who will draw IU's stud freshman Thomas Bryant away from the hoop. In the Midwest region, Arkansas-Little Rock's dynamic backcourt of Marcus Johnson Jr. and Josh Hagins will give the Purdue guards fits. Finally, there's Ivy champ Yale, whose excellent frontcourt players Brandon Sherrod and Justin Sears will give trouble to the patented Baylor zone.
The Claim: A 1 Seed Won't Make It Out Of Opening Weekend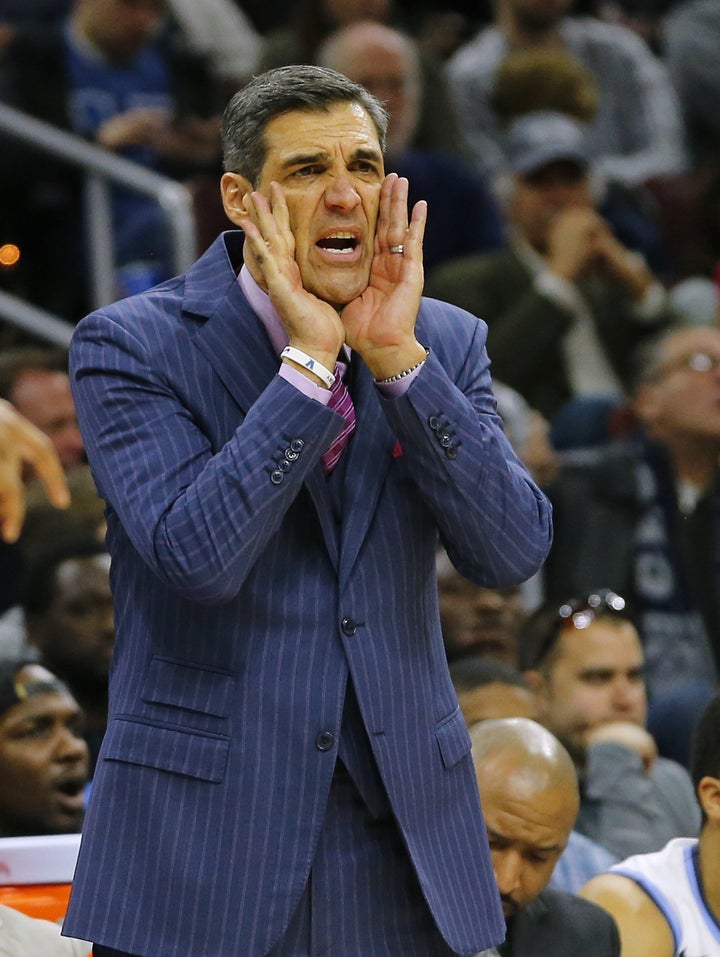 Prediction: Somewhat Likely
Okay, so a 16 has never beaten a 1, and don't expect that to change anytime soon. However, a 1 losing in the second round? Now that isn't so rare. Last season, we saw 33-2 Villanova falter against North Carolina State, an upset in that I predicted for the sole reason that great guards -- especially a great point guard -- are what matters most come March. The Wolfpack had that in Cat Barber and Trevor Lacy, who torched Jay Wright's press and essentially willed the upset bid.
As murky as the "elite" teams have been this season, are we really to believe that it won't happen again? Oregon is highly vulnerable in the West, with a potential second round tilt against Saint Joseph's and its two bonafide pros, DeAndre Bembry and Isaiah Miles. Oh, and Virginia better watch out against the offensive buzzsaw that is Iowa State (six guys score in double figures) in the Sweet 16.
The Claim: Duke Will Repeat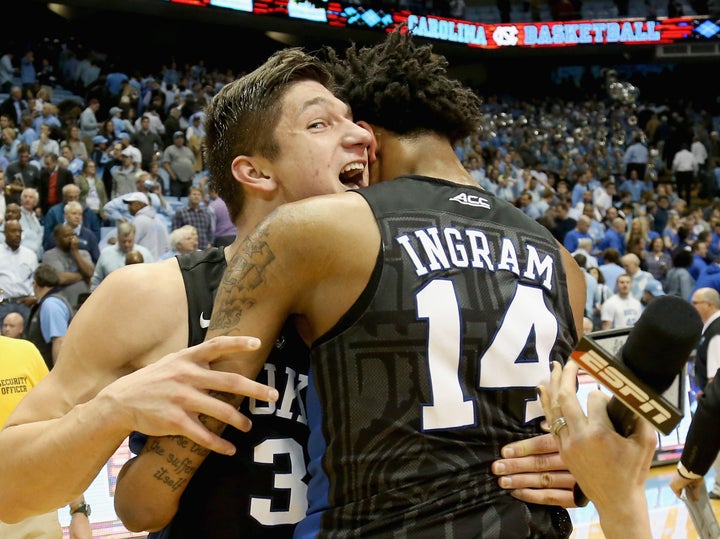 Prediction: Not Going To Happen
Perhaps the question should be whether Duke even makes the Sweet 16. Aside from a severe lack of depth, the Blue Devils -- whom I picked to cut down the nets last season -- face real issues right now, namely a considerable shooting slump that haunted them down the stretch. Despite the immense offensive ability of both Grayson Allen and Brandon Ingram, Duke shot a measly 40 percent in its three games leading up to the ACC Tournament. And it lost two of those matches. Then, in a surprising loss to pesky Notre Dame, it connected on just 34 percent from the field. However, the tournament is all about seeding, and Coach K's club got a real break in the middling West region. An Elite Eight trip is very much possible given Duke's top tier talent, but a 17th Final Four appearance seems highly unrealistic sans injured big man Amile Jefferson. 
Calling all HuffPost superfans!
Sign up for membership to become a founding member and help shape HuffPost's next chapter