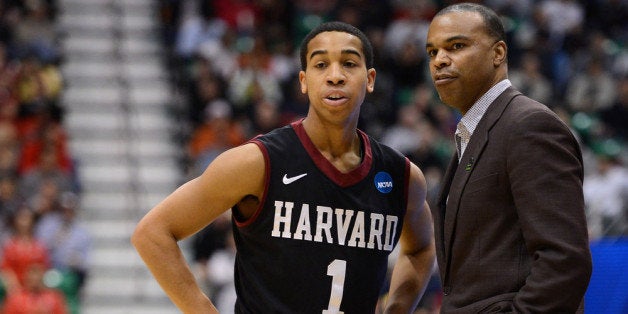 The NCAA Tournament isn't always as wide open as it is this year, so it may be that much harder to spot which team's collective foot will fit the glass slipper. Last year, 15-seed Florida Gulf Coast -- aka "Dunk City" -- toppled Georgetown and San Diego State before finally succumbing in the Sweet 16 to Florida, while 14-seed Harvard upset a New Mexico team that many had pegged as a dark horse headed to the Final Four. And there was 13-seed La Salle that made a run to the second weekend. So as you fill out those brackets (and then revise them again and again) here are five double-digit seeds capable of becoming this year's tournament darlings -- and of making you the envy of your office pool.
Last year's performance from the new Ivy League powerhouse was hardly a fluke. Head coach Tommy Amaker and the Crimson are making their third consecutive tournament appearance with a system that translates well to March: quality guard play, offensive discipline and consistent defensive effort. Conference player of the year Wesley Saunders averages 14 points, 5 rebounds and 4 assists per game.
The Lumberjacks haven't lost a game since November and, with the exception of Wichita State, are the hottest team in the country. An extremely balanced team without a true star, Stephen F. Austin lacks size but relies on very athletic, interchangeable parts, with four players who average 12 or more points per game. That is a strong blueprint for success against 5-seed VCU and their "Havoc" press. They also has ended opponents' possessions in an average of 16 seconds, faster than any team in the country, per Kenpom.com. The Lumberjacks rank in the top 10 nationally in both offensive rebounding percentage and defensive turnover rate.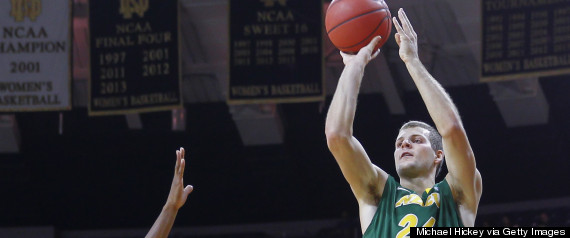 NDSU has a terrific overall offense (third-most efficient in America) and Conference Player of the Year Taylor Braun (pictured above) is one of the best guards in the country that nobody's talking about. The senior averages 18 points per game on a hyper-effecient 49 percent from the floor and 44 percent from distance. The Bison also has one of the best athletes and defenders around in senior forward TrayVonn Wright, who can guard three positions.
The Ragin' Cajuns haven't been to the dance since 2005, but that doesn't matter. Creighton is a tough draw because of Doug McDermott, but Louisiana-Lafayette will counter with a pair of terrific players, senior guard Elfrid Payton (19 points) and 6-foot-9 sophomore Shawn Long. Their versatility will give Creighton fits -- this is a legitimate 14-3 upset for your bracket.
Big ups to second-year coach Danny Manning, who, despite a brutal 10-12 start to the season, takes the Golden Hurricanes to their first NCAA Tournament since 2003. Four sophomores play a big role for this club, including unquestioned leader, guard James Woodard, a wonderful two-way player averaging 16 points and 6 rebounds. Tulsa draws a very talented UCLA team coming off an impressive Pac-12 tournament title, but Tulsa's athletes should give the Bruins trouble.
Email me at jordan.schultz@huffingtonpost.com or ask me questions about anything sports-related at @Schultz_Report and follow me on Instagram @Schultz_Report. Also, be sure and catch my NBC Sports Radio show, Kup and Schultz, which airs Sunday mornings from 9-12 ET, right here.
Popular in the Community