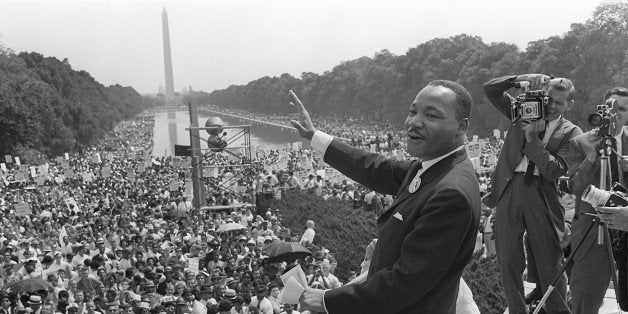 It is also barely remembered that the
played a key role in the event. The civil rights leadership insisted that the militant rhetoric of the
by SNCC's then-chairman John Lewis -- now Congressman John Lewis -- be toned down. Reading U.S. history textbooks, students are seldom even introduced to the words of Lewis or other speakers. Here is Pearson's U.S. history textbook coverage:
We can all do justice to this anniversary by asking the right questions and providing the actual historical context in which the 1963 March unfolded. More so, we can also offer, as
in 1963, our "personal commitment to the struggle for jobs and freedom for Americans. . .and the achievement of social peace through social justice. How do you pledge?"
- Official program for the March on Washington: National Archives.
- Bayard Rustin and Cleveland Robinson: Library of Congress, photo by Orlando Fernandez for
and the
.<
- All other photos from The Walter P. Reuther Library of Labor and Urban Affairs/the Labor History Archives at Wayne State University,
.
Related
Popular in the Community