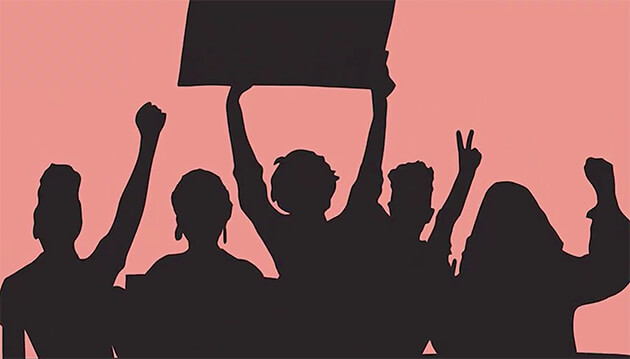 The inauguration isn't the only mass gathering in Washington this weekend. In response to the swearing-in of the new president, thousands upon thousands of Americans are flocking to the nation's capital to give voice to their views and their values -- many of which are in conflict with the incoming administration.
I salute everyone who is taking to the streets for these marches, to speak their mind about the direction their country should take -- there is no greater expression or exercise of our rights in a free society. Some of the labor movement's finest hours were at events like these. Our nation is great precisely because it encourages this kind of demonstration.
The question is: Now what? After everyone has gotten back on the bus, how do we continue to apply pressure and generate heat? If these marches were nothing more than a one-off, then we have wasted an opportunity. With all the challenges facing our country, the progressive movement needs to build a sturdy and sustainable infrastructure from the bottom up, one that is capable of galvanizing people to take action locally. That's when politicians in Washington -- and in your state or community -- take notice and respond.
What does this mean exactly? It means greater involvement in schools, workplaces and civic groups. It means rallying neighbors, for example, to save a health clinic that could close because of budget cuts. It means building coalitions to protect children and seniors, to reduce inequality and expand opportunity. It also means organizing workers, helping them achieve greater bargaining power and growing the ranks of labor unions. This engagement can take many forms -- local marches, like many also taking place in cities and states nationwide this weekend, are an important movement-building tool.
President-elect Trump ran on a promise to directly address the very real economic anxieties of working people. Now, it's time to make sure he keeps his word. Early signs are that he will govern on behalf of the 1 percent and corporate special interests, and on the backs of people struggling just to pay the bills. A tax cut for the wealthy is in the works. The Affordable Care Act is in jeopardy. National right-to-work is a real possibility.
The hard work of holding the Trump administration to account has to happen in Akron, Dubuque and Kalamazoo; in Tucson, Greensboro and Tallahassee. A series of crowd events in Washington, D.C. won't provide a magic bullet; they have to be the launch, not the culmination. We have to harness the tremendous progressive energy in these marches, bringing it back to our hometowns to build power and make change.
If you're marching this weekend, make sure when you go home that you talk to your family and neighbors and start building a groundswell. Carry a sign on Saturday, but organize and mobilize on Monday. We need more than catharsis; we need community action.
Popular in the Community