This marching band has played plenty of winning games, but Monday's performance celebrated the greatest victory of all.
Cancer patient Ann Trachtenberg had jokingly said that she wanted to be escorted from the hospital on her last day of chemotherapy by a marching band, so on Monday, the University of Wisconsin Marching Band made that happen. As Trachtenberg walked out the door, the band struck up a jubilant tune, complete with horns, drums and plenty of happy cheers.
"It's just fantastic that they were able to come and to spend time with us." Trachtenberg's chemotherapy nurse, Kelly Jones, told The Huffington Post in an email. "It was great for the other patients, too."
Trachtenberg's niece, Stephanie Reinke-Richter, contacted the group in May about playing at the UW Carbone Cancer Center, where her aunt had been receiving treatments. The UW Marching Band band, called the Badger Band, had about two months to assemble members, and Monday's special performance went off without a hitch.
"This was a very happy moment," Alec Larsen, booking manager and senior bass drum player for the Badger Band, told HuffPost in an email. "Ann was definitely surprised. It was very emotional for her to see us standing outside of the hospital doors."
The video, posted by the Carbone Cancer Center to its Facebook page on Monday, has been viewed over 400,000 times as of Wednesday morning. Trachtenberg could not be reached for a comment, but her daughter, Lindsey, posted a message of appreciation to the video, writing:
"Thank you to the UW Carbone Center for taking great care of my mom, to the UW marching band for providing the perfect celebratory soundtrack, to my amazing cousin for all she has done over the past few months, to our family and friends who have provided support in many ways, and to all of you for your kind and supportive comments here!"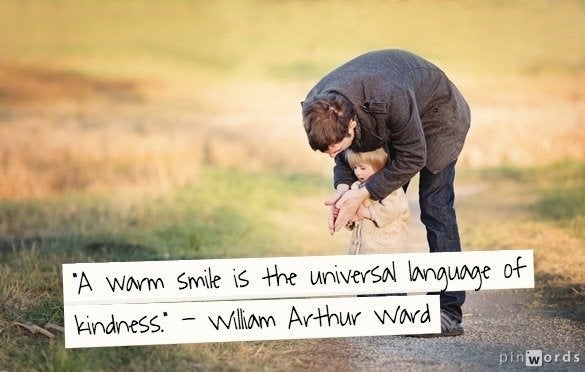 Kindness Quotes
Popular in the Community