During Saturday's halftime performance, the Kansas State Marching Band formed the image of what many thought was a giant penis, which then went right into the mouth of their rival team's mascot.
K-State claims it was only trying to represent the Enterprise, the spaceship from the "Star Trek" shows and movies, doing battle with the University of Kansas Jayhawk. And indeed, the band was playing the "Star Trek" theme during the performance in the middle of a game against South Dakota, which included space-related images and music.
(NOTE: The video above and some of the images below may be considered NSFW for some.)
"There was absolutely no intent to display anything other than the Enterprise and the Jayhawk in battle," Frank Tracz, director of K-State's marching band, wrote on Facebook. "If I am guilty of anything it would be the inability to teach the drill in a manner that these young people could have succeeded."
Tracz included a diagram showing the intended formation:
On social media, not everyone believed it was the Enterprise:
Even the captain of Enterprise joined the discussion, although actor William Shatner -- who portrayed Capt. James T. Kirk -- suggested the band's formation looked like his old ship:
Responding to Schulz's apology, Shatner added: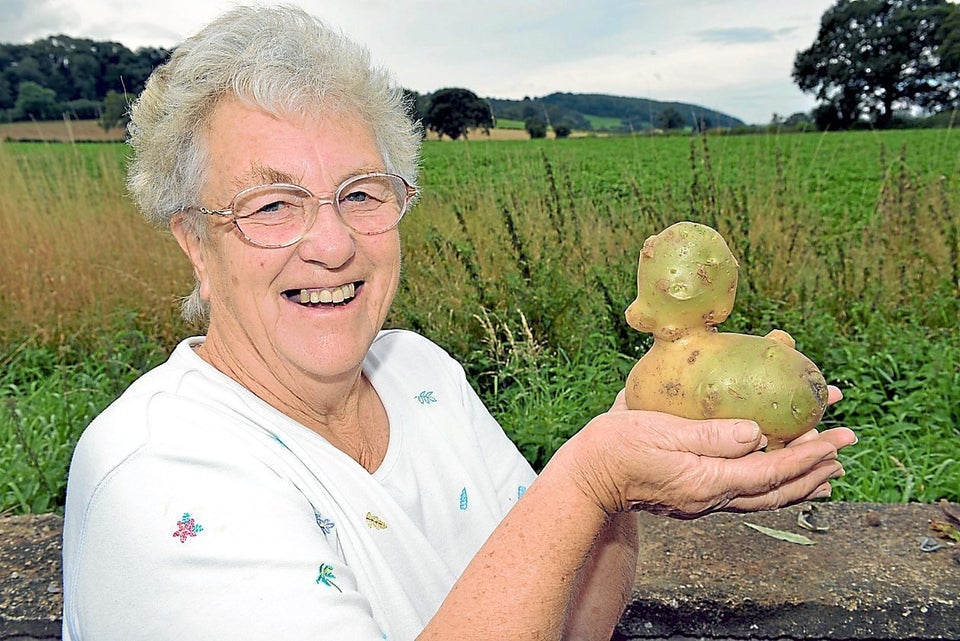 Weird News: Strange, But True
Related
Popular in the Community