Two dogs that were thought to be lost for good were rescued this week from a sheet of ice floating down a river.
Marci Molloy, 48, feared her two English Setters, Helen and Ingrid, would never come home when they ran off the day before a massive snowstorm.
"They're marshmallows," she told The Huffington Post. "They're pampered inside dogs."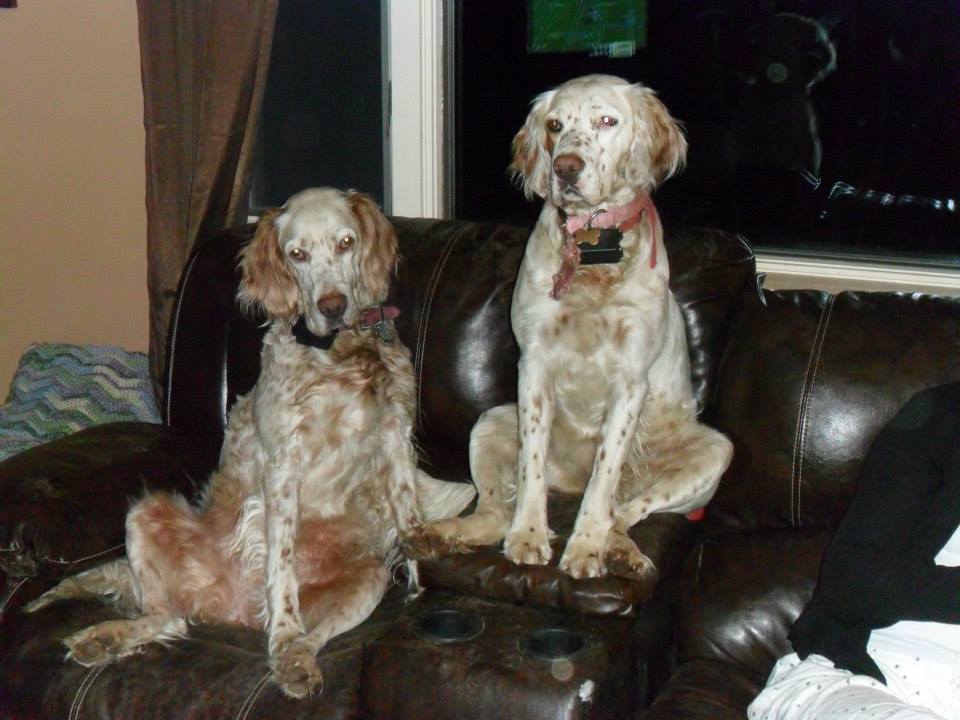 Molloy let the dogs, who are mother and daughter, outside on Sunday morning at her home in Thomaston, Maine. Molloy had just lost her engagement ring and was distracted "tearing the house apart" trying to find it, she said. At around 11 a.m., she realized it had been a while since she'd let them out, and thought it was odd the dogs — who have a doggie door — hadn't come back in.
When Molloy went outside, she noticed paw prints in the snow, which she was able to follow out of the yard and to a road, where she lost the trail.
The dogs have an electric "invisible fence," but the many feet of snow on the ground kept it from working properly, allowing 2-year-old Helen and 4-year-old Ingrid to take off.
Molloy became frantic when the dogs — who had collars with her phone number on them — hadn't returned by nightfall, and no one had called to say they found them. When another foot of snow fell Monday, Molloy "was convinced they'd never be found," she said.
Tuesday afternoon, she got a text message from her ex-husband, Alvin Chase Jr., saying, "I found your dogs… really." He told her he had spotted them sitting on an ice floe, floating down the St. George River.
The deep snow made getting to the river difficult, with Chase having to dig a path down to the water. The dogs then had to leap from floating chunk of ice to floating chunk of ice to get to Chase.
He almost didn't find the dogs at all. Molloy says by chance, Chase had forgotten to pick up a prescription from the drugstore, and he only happened to see Helen and Ingrid in the river while driving back to get it.
"If he hadn't forgotten that prescription, he never would have come back into town, he never would have seen the dogs," she said.
The two English setters "were exhausted and really hungry," but generally in good condition considering the storm they'd survived. Ingrid, who is Helen's mother, had "lost a lot of weight" and Helen had some raw skin from trudging through the snow.
Unfortunately, "they've learned nothing" from the experience, Molloy said. Her fiancé, Ryan Jones, told her just days after they were found, they attempted to run off down the driveway and he had to call them back.
"I'll just have to keep an eye on them," she said.
Like Us On Facebook |

Follow Us On Twitter |

Contact The Author
Related
Popular in the Community