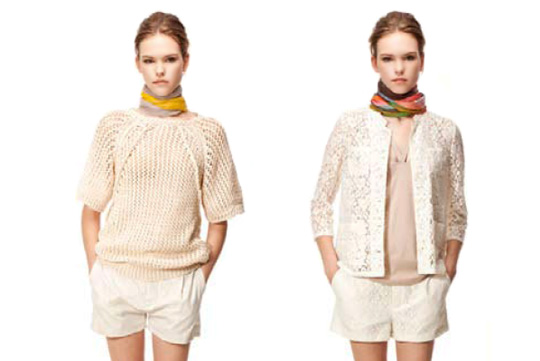 Designer Marcia Patmos knows a thing or two about what women want. As one half of the duo behind beloved but now shuttered line Lutz & Patmos, she and former business partner Tina Lutz spent the last decade putting out the kind of super soft cashmere knits we could cozy up all day in. After closing Lutz & Patmos in 2010, Patmos launched her first solo collection, M. Patmos, whose first pieces just hit stores for spring. The wearable collection, available at Barneys and other top specialty stores, features sunny stripes in yellow and mint, and of course, must-have knits such as a short-sleeved, chunky, open-stitch sweater in ecru.
The designer chatted with Bee-Shyuan Chang, a regular contributor to The Inside Source, eBay's digital style magazine, about going solo, her hot weather closet staples and her love for eBay.
To read the original interview, and more profiles on our favorite stylemakers, please visit The Inside Source.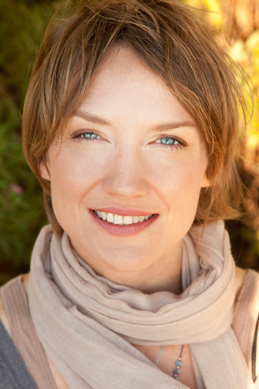 The Inside Source: Spring 2011 is your first solo collection. Is it a different design experience?
Marcia Patmos: Tina and I designed and brainstormed together, so now there is not the same collaboration, but I find inspiration everywhere I go, so I am happy to be able to draw on it all!
The Inside Source: Being that Lutz & Patmos was known almost exclusively for knits, is it nice to be able to branch out to different textiles?
Marcia Patmos: Yes, I enjoy researching and thinking about other fabrics, textiles, etc. It's fun working with new techniques such as lace, beading and leather.
The Inside Source: What were you inspired by when dreaming up your Spring 2011 collection?
Marcia Patmos: I was thinking about things that make one happy and things I am inspired myself to buy: great color, interesting texture, lightweight and multipurpose pieces with unique details. These days, people are a bit more careful about what they buy. A great seller this season was the lace group -- not at all a necessity in one's life, but very cute and easy to add into your existing wardrobe to make it all look new.
The Inside Source: Fashion tends to move quite a bit faster since everything has gone online. Do you think that's helped the M. Patmos launch?
Marcia Patmos: The blogosphere is so powerful that it does help get information out there much quicker. Good press can certainly travel quickly and in so many different veins than you could ever imagine.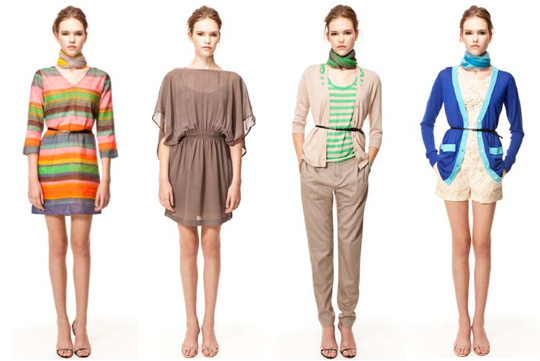 The Inside Source: It seems New York residents tend to flock to the countryside or beach when the sun is out. What's your escape of choice?
Marcia Patmos: I can't wait to go to Montauk when it gets a bit nicer. It is so nice to be able to be there in just a few hours in the car or train. But it is beautiful upstate too; I love the Catskills and Vermont. New Yorkers are lucky because there are nice escapes in every direction.
The Inside Source: What are your hot weather wardrobe staples?
1. Great flat sandals are good for walking or biking around the city that can also work for the beach. Nude and natural is a pretty neutral for summer, but sometimes a color or metallic can be more fun.
2. Lightweight cardigans for air conditioning chills.
3. Lightweight scarves for breezy nights. Both of these items are good to have in many colors so you can layer.
The Inside Source: Have you shopped eBay before?
Marcia Patmos: Yes, I love eBay! As a designer or creative person, it's a great source when you are looking for a particular genre or are in a particular decorating mood. It depends on my current obsession, but I have bought Victorian clothing and watch fobs, lots of vintage textiles, mid-century glassware and ceramics, vintage bird-watching books. I occasionally look up a particular current designer shoe that is sold out everywhere to see if someone has listed it.

(Images courtesy of M. Patmos)