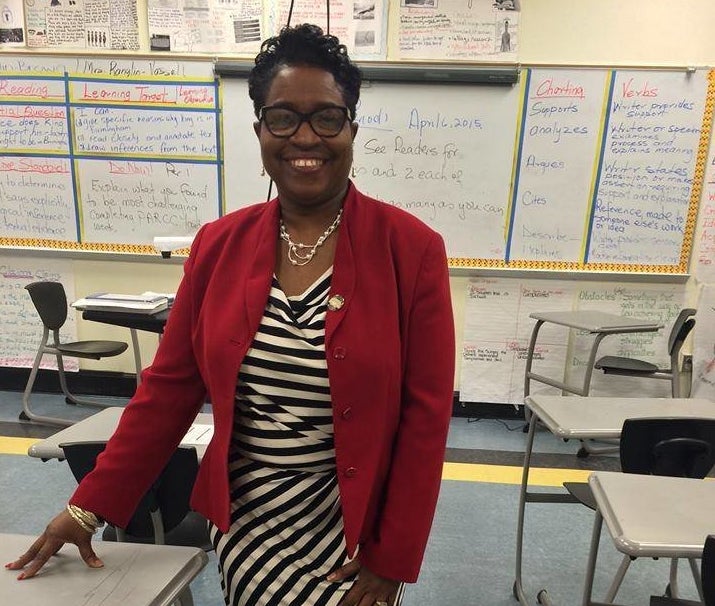 Marcia Ranglin-Vassell, a progressive, first-time candidate, upset Rhode Island House Majority Leader John DeSimone in a Democratic primary Tuesday by a margin of just 17 votes.
Ranglin-Vassell, a Jamaica-born schoolteacher in Providence, told Rhode Island Public Radio that if elected to office, she would fight for a $15 minimum wage, education funding and gun violence prevention measures.
"The people sided with me," Ranglin-Vassell told RIPR. "This election was about a choice: Do you want to stay in the past 24 years, or do you want to move to the future? And they sided with me."
(Given the narrow margin of victory, DeSimone has requested a recount, which could change the result of the race. Provisional ballots that were not counted in the initial race because of questions about the voters' eligibility are admissible in a recount if the Providence city government determines they are legitimate.)
In the heavily Democratic city of Providence, Ranglin-Vassell is likely to win the general election contest to represent the 5th District in the Rhode Island House of Representatives, notching a victory for the state's liberals.
In all, six of the 18 incumbent state lawmakers facing primary challenges lost their races on Tuesday.
Four of the six candidates to defeat incumbents in the Democratic primary enjoyed the endorsements of the Rhode Island Progressive Democrats and the Working Families Party, a progressive organization that endorsed Sen. Bernie Sanders (I-Vt.) in the Democratic presidential primary and functions as a liberal kingmaker in several states.
The progressive victories against more conservative Democratic incumbents represent the kind of local, incremental gain many activists believe exemplifies the less romantic work needed to achieve the "political revolution" Sanders called for during his campaign.
"Voters are clearly hungry for bold progressive policy," Georgia Hollister Isman, the Working Families Party's Rhode Island state director, said in a statement. "These victories send a clear message to the legislature — it is time for some big changes."
Democrats dominate Rhode Island's legislature, controlling 62 of 75 seats in the House of Representatives and 32 of 38 seats in the Senate.
But as with many cities and states where one party dominates, party affiliation is not necessarily an indicator of ideology or policy priorities.
"Being a Democratic legislator in Rhode Island, it means absolutely nothing as a statement of principle. It just means, 'I want access to power,'" said Erik Loomis, a political analyst and professor at the University of Rhode Island.
Democratic leadership in Rhode Island's legislature is still characterized by patronage-driven machine politics, corruption and relatively conservative policy positions.
"Is it a sign that Rhode Island Democrats are waking up to the machine, or is it a broader anti-incumbency thing?"
DeSimone, who has served since 1993, embodied many of the worst characteristics of the state party. He drew fire for failing to pay his property taxes on time and introducing a bill in March that would have created a 10-year statute of limitations on tax collection.
The group RI for Gun Safety also sent out mailers attacking DeSimone for opposing a measure that would have precluded domestic violence perpetrators from getting guns.
DeSimone's relationship with another defeated incumbent, Thomas Palangio, exemplifies some of the sleazier tendencies in the state's politics.
When the owner of a tow-truck company accused Palangio of stiffing him on a $170,000 bill and threatening to use his political position to deprive the company of business with the state as a retaliatory measure in a financial dispute, DeSimone represented him in court.
Palangio, who has one of the largest unpaid tax bills of any state resident, co-sponsored DeSimone's statute of limitations legislation, but later removed his name from the bill.
But the same anti-incumbent sentiment that propelled progressive candidates to victory against DeSimone, Palangio and two other lawmakers limits the extent to which Tuesday's results can be viewed as a harbinger of a larger progressive shift in state politics, according to Loomis.
"Is it a sign that Rhode Island Democrats are waking up to the machine, or is it a broader anti-incumbency thing?" he said. "It is really hard to say."
Support HuffPost
The Stakes Have Never Been Higher
Before You Go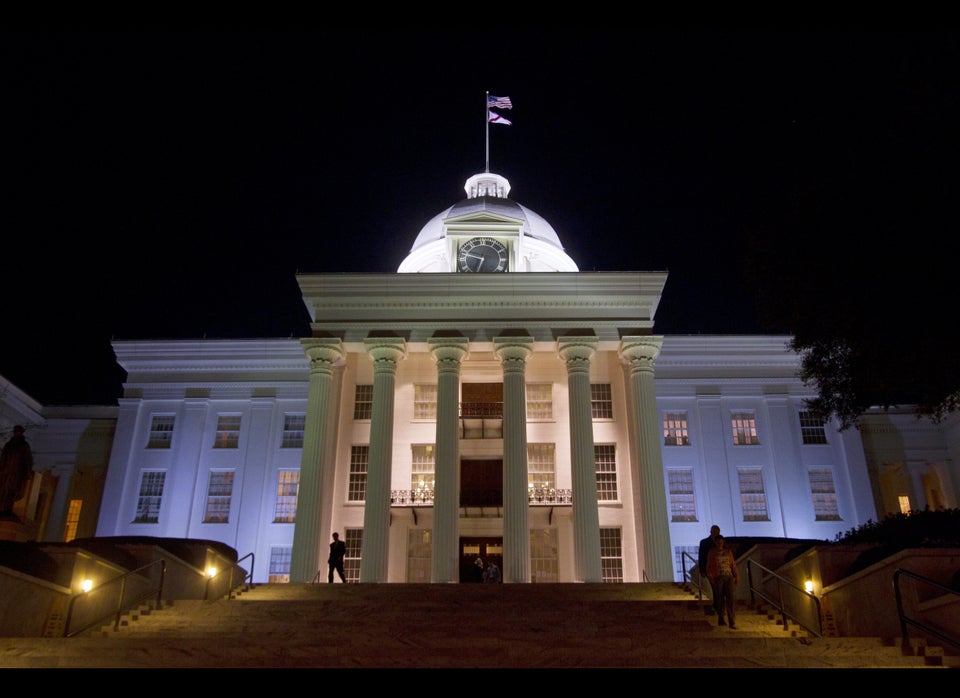 U.S. State Capitol Buildings
Popular in the Community