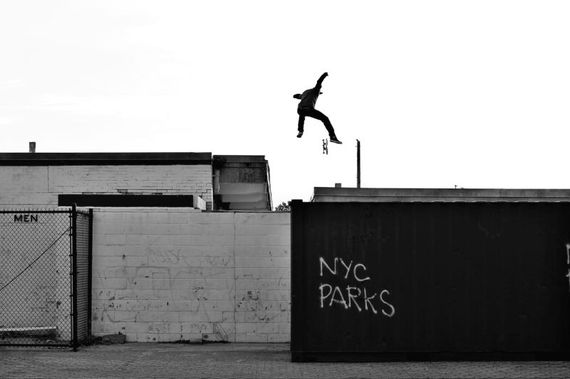 Michael Ernest Sweet: Marco, what got you into photography?
Marco Hernandez: I was always looking through skateboarding and fashion magazines in high school, it's something I have always had an interest in, but never really felt I would be good at. I first got introduced to photography through my friends who were shooting photos of me skateboarding at the time, my friend Ralph Bavaro was the only friend of mine who let me use his camera and mess around with it. With that first click of the shutter I instantly felt drawn to it. So, after I graduated, I decided to get a camera and shoot my own photos.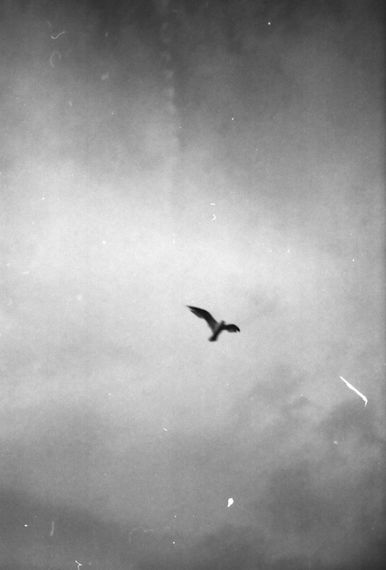 MES: Why film in this and age. I know, everyone asks this, but maybe there is some special reason you're drawn to it, especially as a younger person.
MH: When I first began shooting I used a digital camera, but the results were not really satisfying me, a lot of my friends were shooting medium format and 35mm cameras so I wanted to try out film. When I was younger my sister took a film photography class, and when she graduated she left the camera on her floor and it's been collecting dust. I remember spotting it while leaving my house one day, so I just picked it up, cleaned the lens and body, ran to the store and got a couple rolls of color film and started shooting. Once I got my negatives back from the lab, I was just in awe at how the results were, the warmth, grain, and the natural feeling made me decide to use film for my personal work. Fast forward four years and here I am now still shooting film on a daily basis. Using film is more of a discipline for me, I develop all my own black and white film only because it's my work, so I can't really trust anyone else developing my rolls. Shooting film leaves a lot of room for error, so I learned a lot by messing up. I think just the anticipation of not knowing what your results are going to be is what keeps me shooting analog.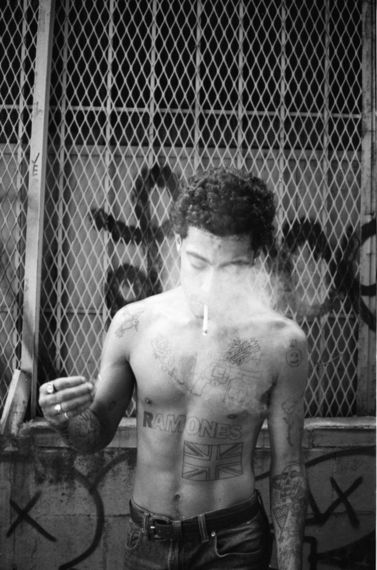 MES: Marco, I like the smokers series, how did this come about?
MH: The Smokers series came up last year, a lot of my friends smoke, so I always shot photos of them smoking. It came to a point where I had so many photos that it only made sense to make a series of them. I was always putting out skateboarding related zines, I wanted a challenge to get out of my comfort zone, so I decided to shoot this all with black and white film and put it together in a book. This series contains images of my friends and strangers all over NYC, the reason for that is because the people in this book are all so different, but all have one common habit.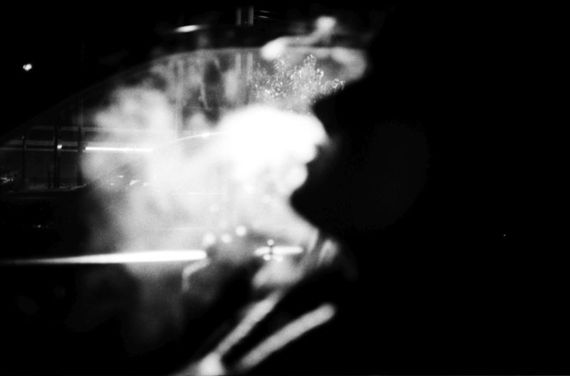 MES: I assume you are part of the skateboarding culture? Are these your friends that you photograph?
MH: Yes, I am heavily involved in the scene and my friends are always my subjects. I feel very fortunate to have awesome friends who are always willing to let me shoot photos of them.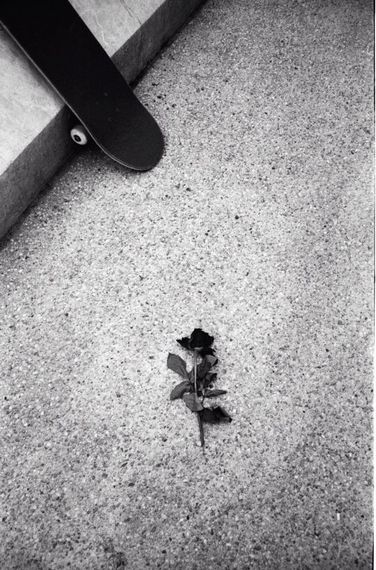 MES: How do your friends react to your always having a camera around and making "art" out of them?
MH: To be honest, they never have a problem with it, I think its because they get that same feeling of anticipation as I do. Because we both don't know what these photos are going to look like until they get developed, we both stay engaged and interested. They appreciate my craft and decision to shoot film, so they are always excited when we go out. I remember being out one day and my friend Jeremie Egiazarian's board smacked his face after falling pretty hard, all I remember was seeing him on the ground laughing with blood dripping down his face. I felt like it wasn't the time to shoot photos of my friend in pain, but when he looked at me he said "Hurry up! Shoot a photo, this is going to look sick" ever since then I felt that trust between subject and photographer.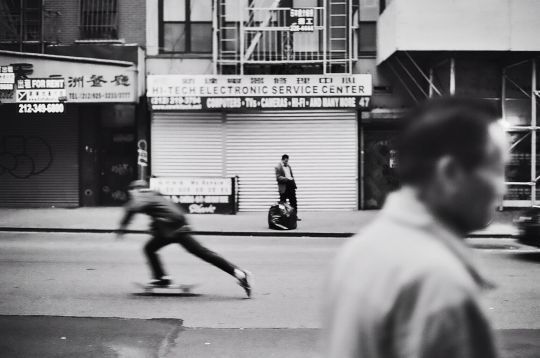 MES: What kind of gear do you use?
MH: For my personal work, I keep a Minolta Hi-Matic and Richo 35mm camera on me at all times. For my skateboarding photos, it's a whole different world, I use a Canon digital camera along with several flashes and adapters. Recently, I have been using a lot of the Fujifilm FP100c pack film for my Polaroid land camera, and I have been using that a lot lately for myself and my clients. It's definitely an attention grabber when I am shooting because people rarely see a person shooting with peel apart film these days.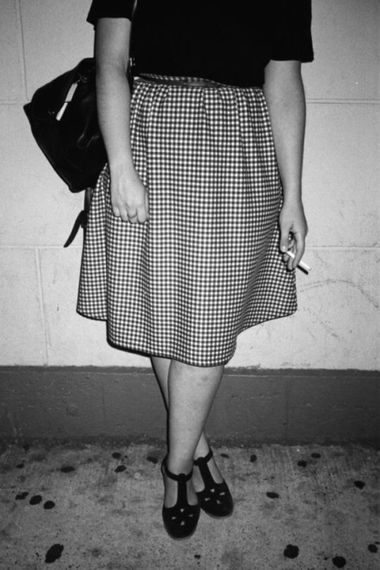 MES: What photographers do you admire, both masters and more contemporary people.
MH: 1) Helmut Newton 2) Ricky Powell 3) Richard Avedon 4) Ed Templeton 5) Allen Ying 6) Tobin Yelland 7) Boogie 8) Larry Clark 9) Atiba Jefferson 10) Robert Frank.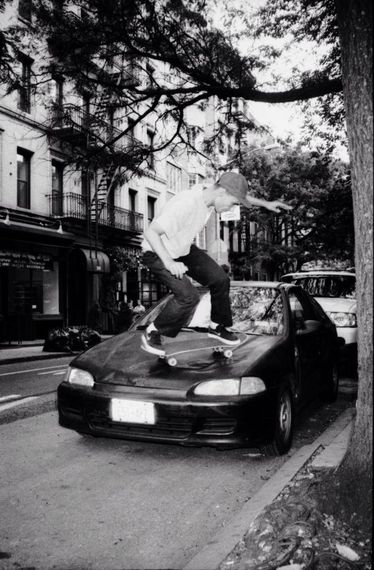 MES: Where do you see your photography in the future, or hope to see it?
MH: It would be amazing to make a steady living with my photography. I see my photography making it in galleries all over the world. I've recently been involved with two photo shows in the United Kingdom, so my plan is to get myself internationally known. But other than that, I am going to continue to shoot everyday and put in tons of work and, most of all, have fun with it.
MES: Marco, thanks for sharing some of your work with us here. All the best in your future projects.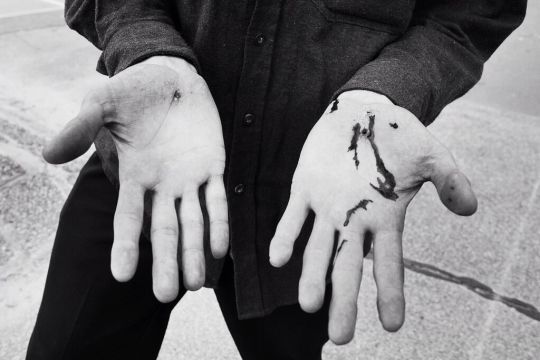 Marco Hernandez is a 22-year-old photographer/skateboarder born and raised in New York City. Marco is from "The Forgotten Borough" of Staten Island, which is only a 25 minute ferry ride away from Manhattan. After being denied admission to art school, Marco took it upon himself to learn the art of photography all on his own. Since then he has had two photo exhibitions and is consistently putting out photo zines.
Michael Ernest Sweet is a Canadian award-winning writer and photographer. His full-lengths books of street photography, The Human Fragment and Michael Sweet's Coney Island, are available from Brooklyn Arts Press. Michael divides his time between Montreal and New York City. Follow on Twitter @28mmphotos or through www.MichaelSweetPhotography.com.
Calling all HuffPost superfans!
Sign up for membership to become a founding member and help shape HuffPost's next chapter