Marco Marco recently debuted their fourth collection at New York Fashion week. This marks designer Marco Morante's first ever show in New York. In an exclusive interview, by Jessica Apgar for Brad Hammer Productions, he expressed gratitude for the warm welcome he received in the Big Apple. Marco explained, "I was greeted with so much warmth and everyone was so helpful, the city is so beautiful, it has really been a magical experience."
The show itself was a magical experience as well, so I decided to give you the "Marco Marco Top 10 Magical Moments: 4th Collection."
10. Vinny Vega
Anyone who follows the New York night club scene knows the name Vinny Vega. He is built like a Greek God and always there to greet you with a smile. It was refreshing to see Vinny get his time to shine on the runway and he looked perfect in this Marco Marco tights. He walked like a super hero, which is a bit of a divergent from what we are used to seeing on the runway, but that was part of the fun! Vinny posted on his Facebook, "Walking in the show will definitely be one of the highlights of my year."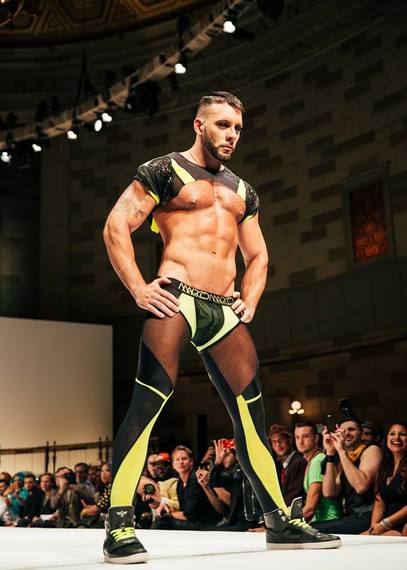 photo credit: Ignis Terram
9. Milk
Drag race alumni Milk worked the Marco Marco runway with more energy than any other model. Again, not your typical fashion model walk, but the show needed a bit more energy and Milk poured herself all over that stage!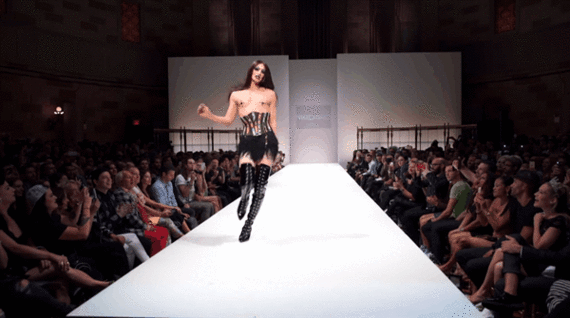 8. Joshua Miller (Rhea Litre out of drag)
Rhea is no stranger to walking in Marco Marco's shows, she has been featured in every collection. This was however the debut for Joshua, and he proved he can demand attention on the catwalk, as a queen and a boy!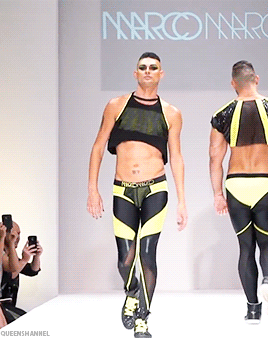 7. Miss Fame
Miss Fame looked STUNNING in the show, but some random "fan" decided to join her on stage. Although, she handled herself with grace, I would have loved to have seen her kick his ass off the stage! Regardless, she deserves to be the list because she was giving you all sorts of face and body!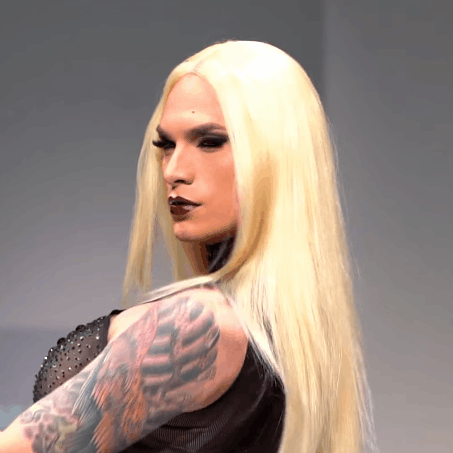 6. Boomer Banks
Porn star extraordinaire Boomer Banks showed the men how it is done! His walk was sexy and confident and especially impressive for his first big runway walk! Everyone loved the singlet he was wearing. I think we may be seeing more of him on the runway in the future!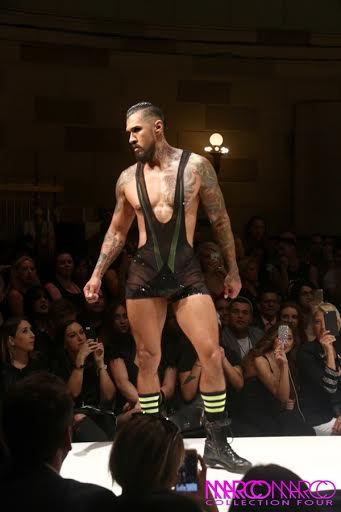 photo credit: Jeff Eason
5. Ballerinas
Marco called upon some well known ballet dancers to give the audience a "show." The dancers were gorgeous and added a vibrant flare to the night. Marco explained to us that, "I wanted ballet dancers because they are theatrical and that is very New York."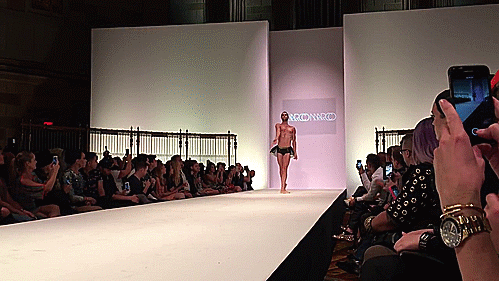 4. Isis
I have never seen this America's Next Top Model alumni look better! She was a stunner and the perfect model to open the show. Her walk was perfection, everyone loved her outfit, and she was overall just gorgeous!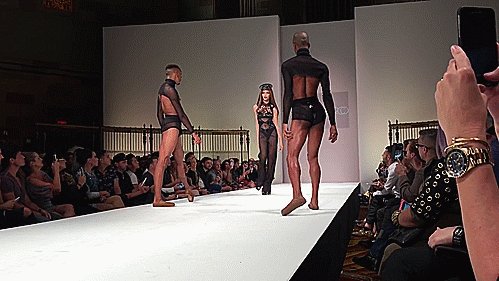 3. Jason Wimberly
There was a lot of gorgeous androgyny in this show, but no one hits the mark quite like Jason Wimberly. Jason has a perfectly sculpted body, gorgeous skin, and he knows how to work some heels. Every model should be intimated to follow this one down the runway. He and his ass are a force to be reckoned with!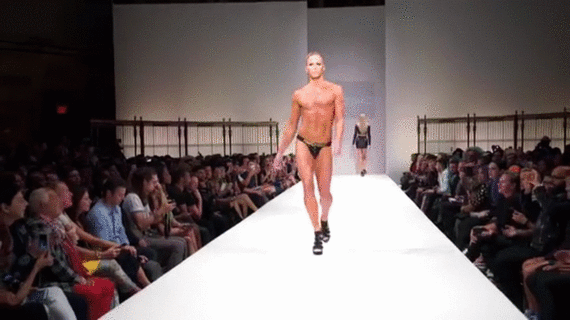 2. Marco (shirt and zipper)
Usually Marco (the designer himself) keeps a very low profile. Most of the time he doesn't even show his face. Lately we have been able to see his cute mug and feel his fun personality more, which is a nice change from the last shows. This show Marco was wearing a Kim Davis shirt that create quite the buzz on social media. He also walked the runway with his zipper down, which was in itself charming, even if unintentional.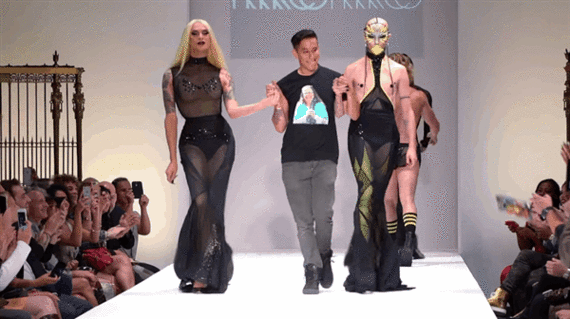 1. Detox
The top spot has to go to Miss Detox. I give this honor to Detox because she knows how to deliver a high fashion look. Detox also served the perfect amount of drama with her haute couture walk.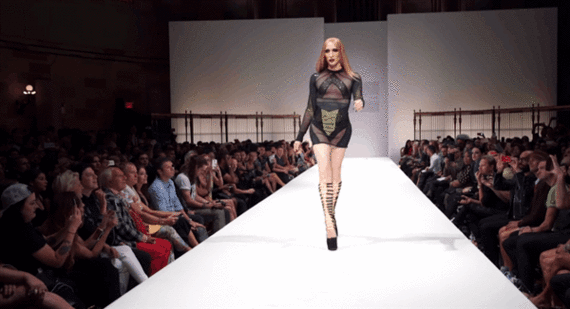 There you have it, the "Marco Marco Top 10 Magical Moments: 4th Collection." You can watch the full show below and then sound off and let me know if you agree with my top ten list!
Popular in the Community