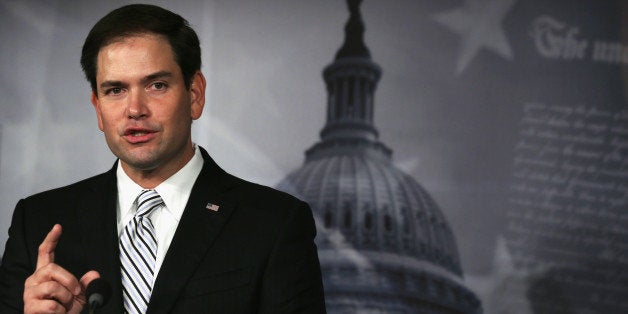 Sen. Marco Rubio (R-Fla.) is scheduled to serve as the keynote speaker at the "conservative dinner event of the year": the Florida Family Policy Council's 8th Annual Policy Awards Dinner on Nov. 16.
The FFPC, a staunchly conservative nonprofit dedicated to promoting anti-gay and pro-life policies, is run by John Stemberger, an outspoken anti-gay activist who supports banning gays from participating in the Boy Scouts.
The fundraiser will honor former Seventh Day Adventist pastor Mathew Staver, the founder and chairman of Liberty Counsel, a non-profit litigation firm and Christian ministry that is "advancing the family" through anti-gay lawsuits and "advancing the sanctity of human life" by supporting anti-abortion legislation.
"It kills the bill. I'm done ... it shouldn't happen," Rubio said on the show.
Rubio has been ramping up public appearances recently, promoting his "Christian" values and the American dream.
"I've also been lectured, as many of you have, that we need to stop talking about social issues if we want to win elections, but if we're serious about saving the American dream, we can't stop talking about these issues," Rubio said at the Values Voter Summit in October.
Before You Go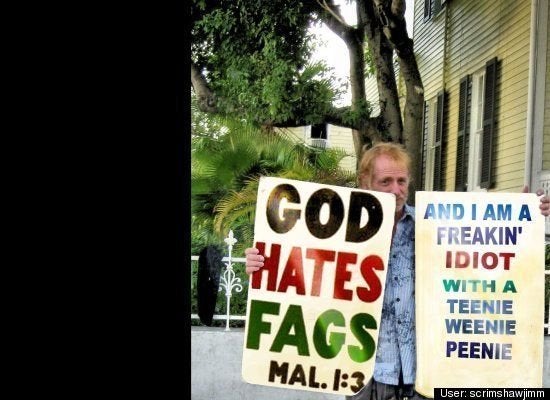 Anti-Gay Protesters Getting Owned
Popular in the Community