Sen. Marco Rubio (R-Fla.) is apparently still smarting over the verbal beating he took from Chris Christie during a 2016 debate when the two were part of a crowded field seeking the Republican presidential nomination.
The former New Jersey governor mocked Rubio for a robotic performance relying on canned pre-written lines and memorized bits of stump speeches.
"There it is," Christie said as Rubio repeated one of those very lines. "The memorized 25-second speech. There it is, everybody."
That was more than seven years ago ― but Rubio was clearly not happy with the reminder.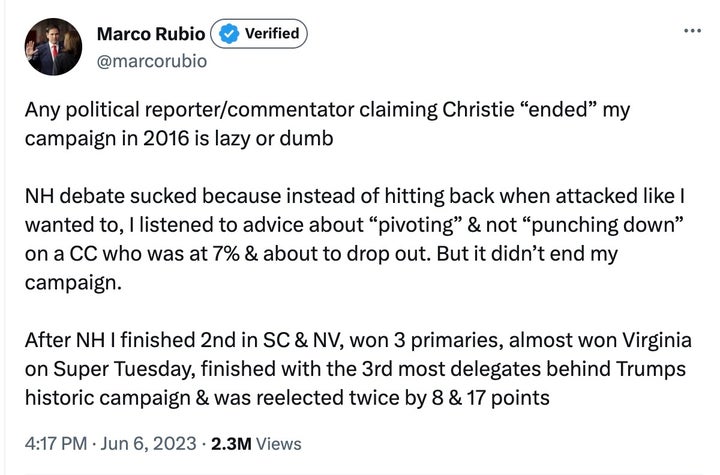 Rubio is correct in that Christie dropped out right after New Hampshire while he remained in the race for another month.
He finished fifth, and he seemed to acknowledge at the time that Christie's jabs ― and his own robotic replies ― played a role.
Twitter users mocked Rubio for even bringing it up:
Popular in the Community