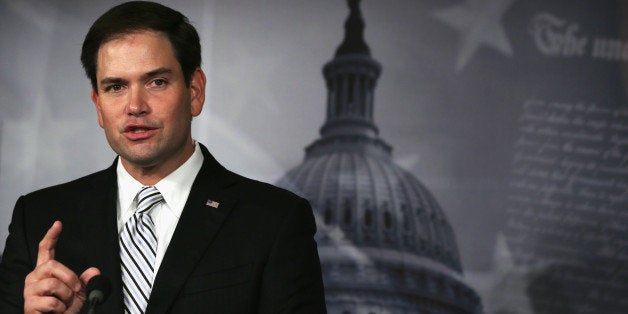 WASHINGTON -- New Jersey Gov. Chris Christie's landslide reelection has led some observers to declare him all but certain to seize the GOP presidential nomination in 2016. But Sen. Marco Rubio (R-Fla.), another likely Republican contender for president, on Wednesday cautioned against jumping to conclusions about the significance of Christie's victory.
"I think we need to understand that some of these races don't apply to future races. Every race is different -- it has a different set of factors -- but I congratulate [Christie] on his win," Rubio told CNN's Dana Bash.
"Clearly [Christie] was able to speak to the hopes and aspirations of people within New Jersey. That's important," he added. "We want to win everywhere and Governor Christie has certainly shown he has a way of winning in New Jersey, in states like New Jersey ... so I congratulate him on that."
But Rubio stressed that New Jersey, a decisively blue state, has its own distinctive traits and a race in the Garden State wouldn't play out the same as it would elsewhere.
He also defended Ken Cuccinelli, the tea party-backed state attorney general who was defeated by Democrat Terry McAuliffe in Virginia's gubernatorial election on Tuesday. Rubio, who stumped for Cuccinelli, dismissed the notion that voters had rejected the tea party's ideology by electing McAuliffe.
"I think people try to ascribe all kinds of conclusions to these races," Rubio said, pointing out that Cuccinelli had been outspent by his opponent.
"Unfortunately, he didn't have those resources to answer some of the negative attacks that were levied against him, that created a caricature of him that he was unable to undo," Rubio said. "Despite all of that, he came within just a handful of points of winning a race that a week ago everyone around here was saying was going to be a blowout."
By contrast, Christie's victory speech was deemed by many as a message both to Washington and to his skeptics in the Republican Party.
"We stand here tonight showing it is possible to both do your job first. To work together first. To fight for what you believe in, but still stand by your principles and get something done for the people who elected you," Christie said before a raucous crowd in Asbury Park.
"Now listen, I know that if we can do this in Trenton, N.J., maybe the folks in Washington, D.C., should tune into their TVs right now. See how it's done," he added.
Kentucky Sen. Rand Paul, another Republican likely to seek his party's nomination for president, argued Wednesday that the nation's capital wasn't quite so dysfunctional -- though he declined to respond directly to Christie's jab.
"Is Washington dysfunctional? Yeah, a lot of times. But I think what this shows is sometimes it can work," Paul told reporters Wednesday, referring to a bipartisan push he joined to curb military sexual assault.
Paul praised Sen. Kirsten Gillibrand (D-N.Y.), the chief sponsor of a bill to remove the military chain of command from sexual assault cases, for approaching lawmakers one by one and asking for their support.
"And there are other people that have done that. I've seen occasionally the system work up here," Paul said.
Meanwhile, Sen. Ted Cruz (R-Texas), another tea party darling and potential presidential hopeful, praised Christie on Wednesday.
"I like and respect Chris Christie ... I think it is terrific that he is brash, that he is outspoken, and that he won his race," Cruz said. "We need more leaders in Washington with the courage to stand for principle."
Before You Go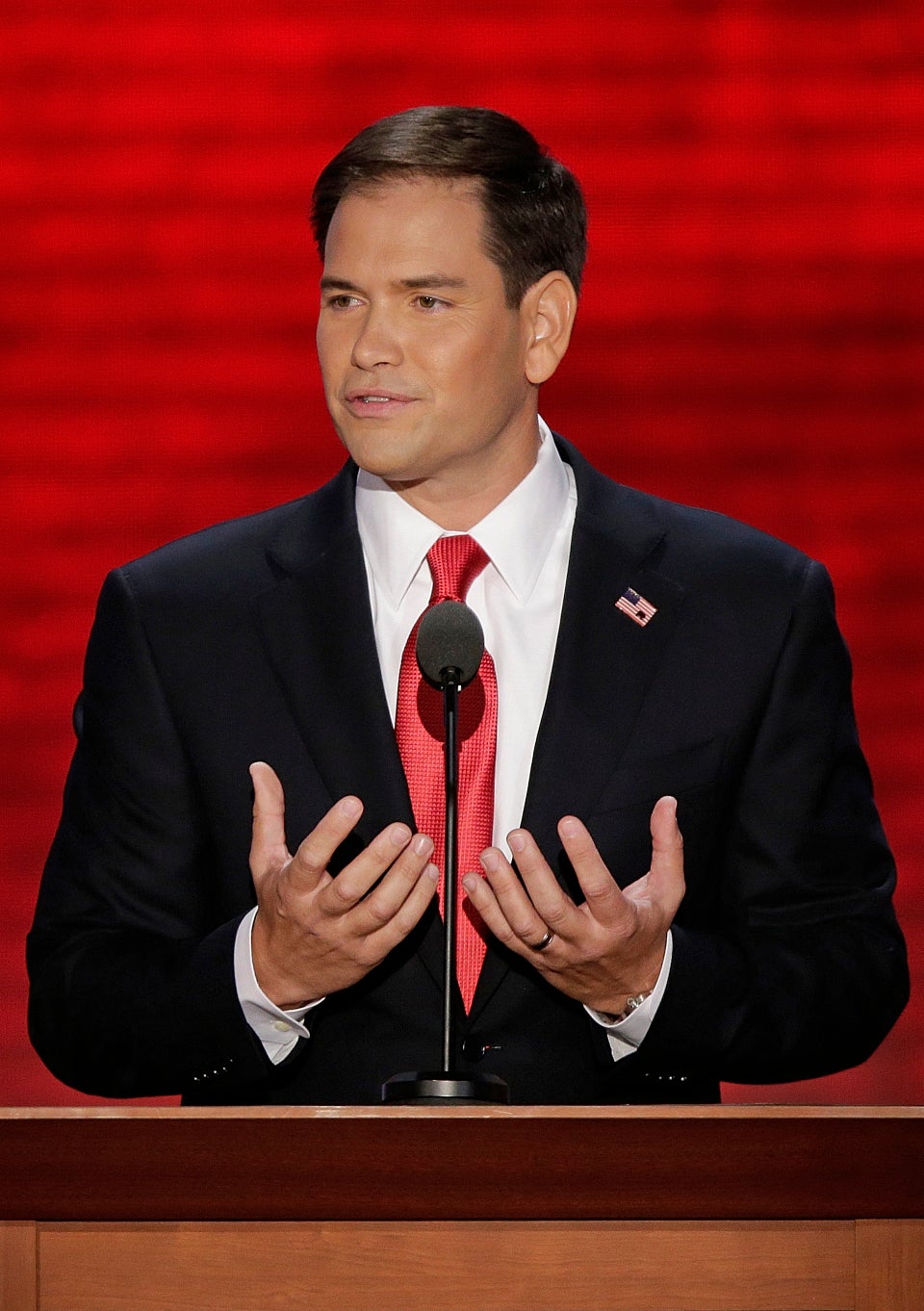 Sen. Marco Rubio
Popular in the Community