Sen. Marco Rubio (R-Fla.) on Monday refused to acknowledge the effects of climate change on his home state, bolstering his denial of climate change by arguing that policies to curb emissions are bad for the economy.
South Florida, including Rubio's hometown of Miami, is already threatened by rising ocean waters caused by climate change. But at a Senate debate with his re-election challenger, the incumbent again doubted the existence of climate change.
"I am 100 percent in favor of mitigation, if in fact sea levels are rising," Rubio said. He argued that policies to reduce carbon emissions are economically inefficient.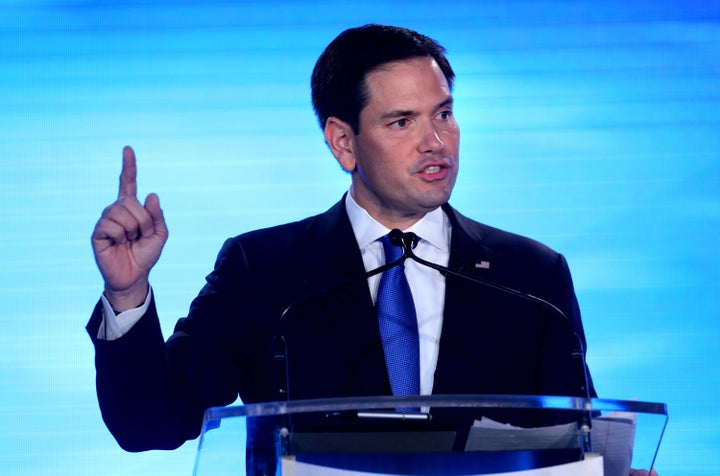 "That's not the approach I want to take," he continued. "Here's the better approach. Number one, mitigation. Number two, I do want this nation to have an all-of-the-above energy strategy. That includes wind and solar and biofuels and renewables. I just think it's frankly irresponsible not to also say we're going to fully utilize natural gas and oil and nuclear energy. And, yes, clean coal technology has a place in it as well. We should have the broadest, most diverse energy subset possible."
Rubio's history of climate change denial has been a key line of attack for his opponent, Rep. Patrick Murphy (D-Fla.). Murphy responded to Rubio's debate comments by citing the senator's previous argument that he doesn't believe in climate change because he is "not a scientist."
"Sen. Rubio said that he's not a scientist," Murphy said. "Senator, you don't need to be a scientist. Look out your window, right? There's two or three inches of saltwater on the roads right now. They were not built underwater. Go down to the Florida Keys. The reefs are dying from acidification and bleaching. Everywhere I go in Florida, I see the effects of this. Sen. Rubio denies science."
Rubio, who lost his bid for the Republican presidential nomination, has angered both Democratic and GOP lawmakers in his state with his climate change denial. At a Republican presidential debate earlier this year, he dismissed the concerns of Tomás Regalado, the Republican mayor of Miami.
"Sure the climate is changing, and one of the reasons is because the climate has always been changing," Rubio said. "There has never been a time when the climate was not changing." He shrugged off the problem of rising seawater as "whatever is happening."
"I'm going to serve six years in the United States Senate, God willing, and I'm looking forward to it," Rubio said.
"I'm going to serve six years, God willing."
"This election is not being rigged," Rubio said. Trump, he said, "should stop saying that."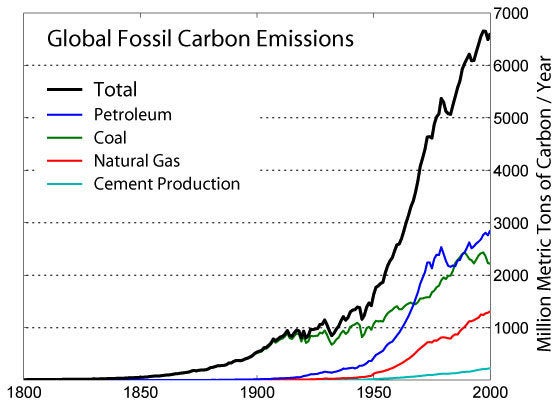 How Scientists Know Climate Change Is Happening