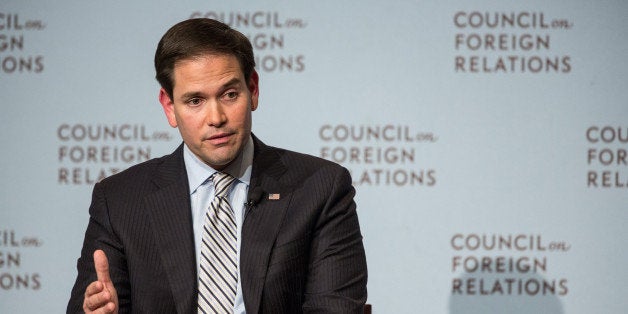 WASHINGTON -- As a state lawmaker in Florida in 2001, Marco Rubio, now a leading Republican presidential candidate, co-sponsored a bill that would have protected the Confederate battle flag's place in public spaces.
The bill was described as a racially charged response to a decision from then-Gov. Jeb Bush, himself a current Republican presidential candidate, to remove the Confederate flag discreetly from the capitol building in Tallahassee. The flag and its symbolism are facing renewed scrutiny in the wake of Wednesday's murder of nine people in a historic black church in Charleston, South Carolina.
Rubio was one of dozens of lawmakers who backed the measure. Reflecting the odd political dynamics of the state, several of those co-sponsors were Democrats, and several of them were African Americans (who would later withdraw their support). The bill was framed as an act of historical preservation. Under its guidelines, the government would have been blocked from permanently removing or relocating historical monuments, including flags, from public property.
"It's a preservation of historical monuments," state Rep. Jeff Kottkamp, a co-sponsor of the measure, said in 2006 when the controversy was raised again during that year's gubernatorial election. "I don't ever remember the flag being mentioned."
The language itself said that any group that tried to prevent the preservation of a historical flag or a monument would be committing a misdemeanor:
No monument, memorial, plaque, marker, or historic flag commemorating or memorializing the American Revolutionary War, the War of 1812, the Mexican War, the Civil War, the Spanish-American War, World War I, World War II, the Korean War, the Vietnam War, the Persian Gulf War, or the Native-American War displayed on public property of the state or any of its political subdivisions may be relocated, removed, disturbed, or altered.
In a statement to The Huffington Post, Alex Conant, a spokesman for the Rubio campaign, said that the senator, "along with four other Cuban-Americans, two African-Americans, and a Jewish Democrat co-sponsored this legislation" as a means of protecting "war monuments."
But the timing was fairly specific. Indeed, subsequent reports would describe the bill as "all about the flag" and a "Confederate Flag Bill." In February 2001, just weeks prior to its introduction, Bush ordered the Confederate battle flag removed from the state capitol, where it had flown since 1978. Some suspected the decision was an attempt to repair his standing with the black community after the 2000 presidential election recount, when minority communities reported high numbers of voting irregularities. However, his office insisted the decision was made because of the flag's divisive symbolism.
The legislative response from Rubio and others, HB 591, passed through two House committees before stalling out.
This story has been updated to include comment from Rubio's campaign.
Before You Go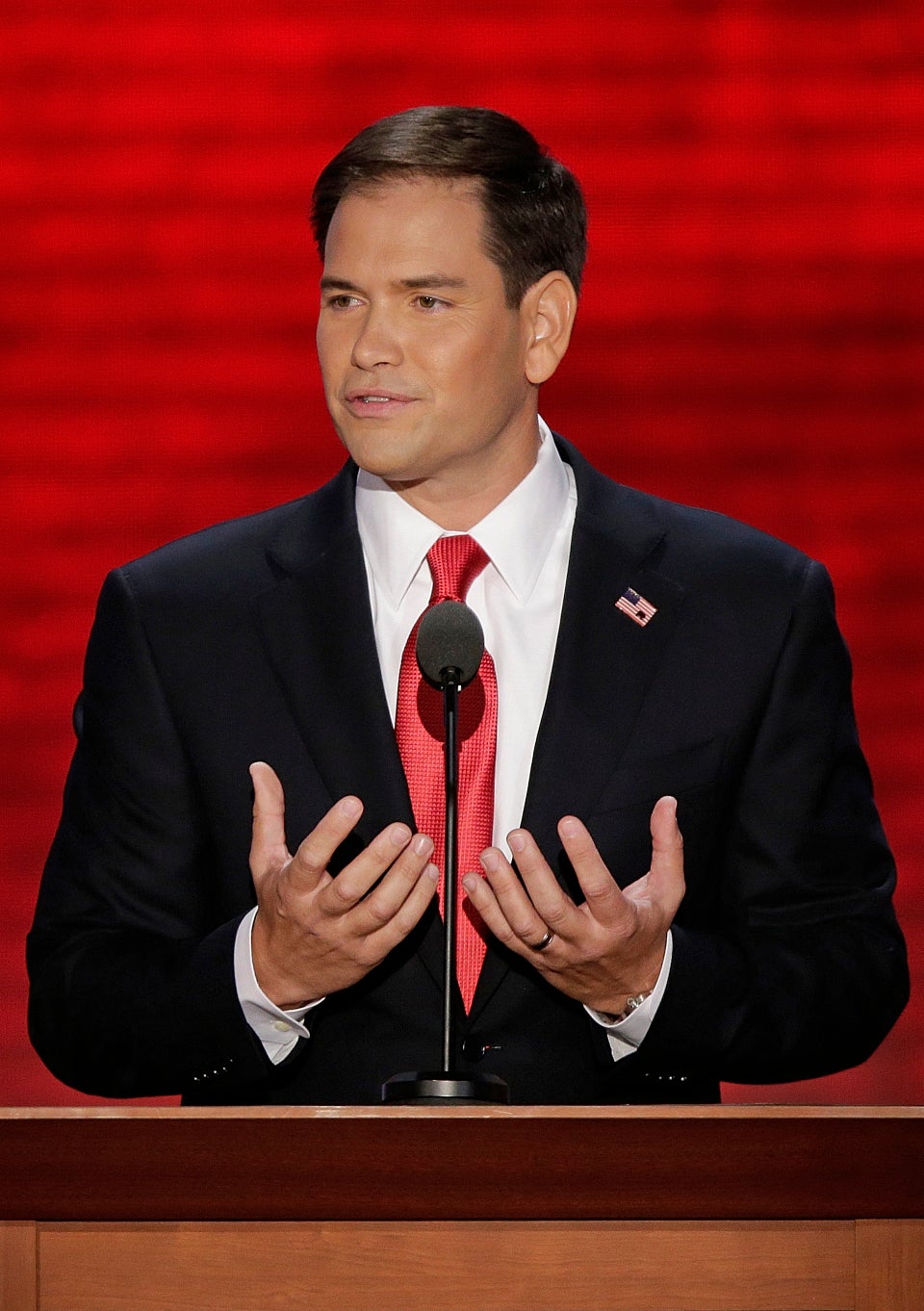 Sen. Marco Rubio
Popular in the Community