NATIONAL HARBOR, Md. -- Sen. Marco Rubio (R-Fla.) said on Friday that the single biggest lesson he learned from the failure of comprehensive immigration reform in Congress in 2013 is that Americans will not accept proposals to deal with the undocumented residents in the U.S. until the border is secure.

"What I've learned is that you can't even begin to have a conversation about [immigration reform] until people believe, and know, and you prove it to them, that future immigration will be controlled. That's the single biggest lesson of the last two years," Rubio, a potential 2016 presidential contender, told a standing-room only conference hall at the annual Conservative Political Action Conference.
In 2013, Rubio angered many conservatives by joining a bipartisan "Group of Eight" senators who championed a comprehensive immigration reform bill that contained a path to citizenship for undocumented residents as well as border security funding. The bill passed the Senate but failed in the Republican-controlled House, where lawmakers insisted on a piecemeal approach to immigration reform.
Two years later, many conservatives still view Rubio's work on immigration reform with suspicion. The Florida Republican's comments Friday were an attempt to appease the conservative wing of the GOP represented at the conference.
"You can't just tell people you're going to secure the border, you have to do it, they have to see it, and then they're going to have a reasonable conversation with you about the other parts [of immigration reform]," Rubio added. "But they're not even going to talk about that until that's done first. That's now more true than it's ever been."
On issues of foreign policy, the first-term senator was on friendlier ground at a conference that has struck a decidedly hawkish tone this year. Asked how he would address the threat posed by the Islamic State, also known as ISIS, Rubio replied that troops from Sunni Arab nations should be the ones to fight the radical extremist group on the ground. He said the U.S. should provide extensive support to those countries, but stopped short of advocating for U.S. ground forces.

"ISIS is a radical Sunni Islamic group. They need to be defeated on the ground by a Sunni military force with air support from the United States," Rubio said.
"Put together a coalition of armed regional governments to confront [ISIS] on the ground with U.S. special forces support, logistical support, intelligence support and the most devastating air support possible," he added, "and you will wipe ISIS out."
Rubio's remarks solicited applause from the mostly college-aged audience, as did the senator's claim that "the reason Obama hasn't put in place a military strategy to defeat ISIS is because he doesn't want to upset Iran," during sensitive negotiations on Iran's nuclear program.
Under President Barack Obama's leadership, American forces have been carrying out airstrikes against ISIS since August 2014. As of February 2015, more than 4,000 U.S. troops were deployed to Iraq to help in the fight against the extremist group. In December of last year, U.S. officials confirmed that Iran is also assisting in the effort, conducting airstrikes over parts of Iraq controlled by the militant group.
Before You Go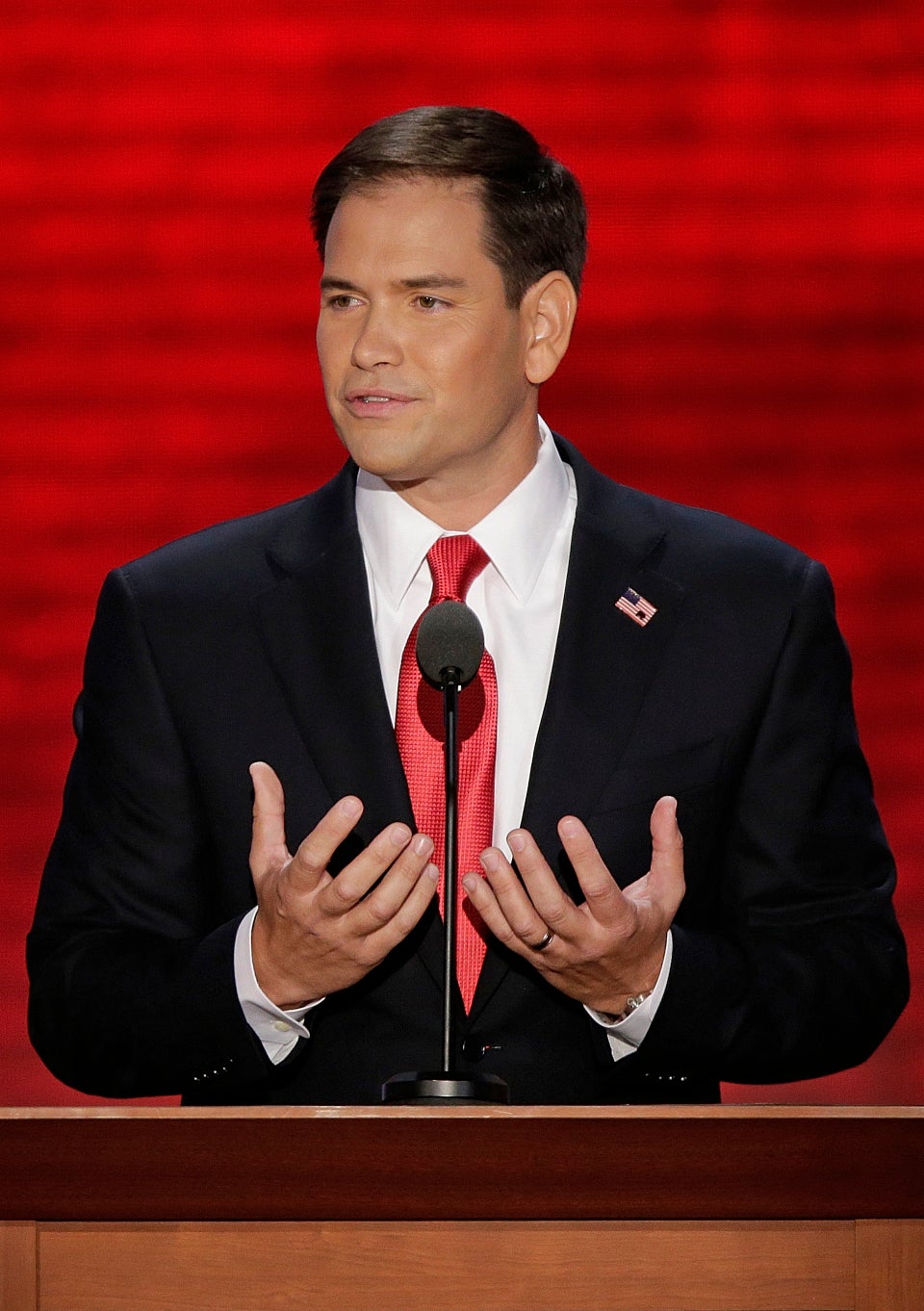 Sen. Marco Rubio
Popular in the Community