 WASHINGTON -- Florida judicial nominee Darrin Gayles just inched a little closer to becoming the nation's first black, openly gay man to serve as a federal judge.
Sen. Marco Rubio (R-Fla.) has given the green light to the Senate Judiciary Committee to proceed with Gayles' nomination to the U.S. District Court for the Southern District of Florida, a committee aide confirmed to The Huffington Post on Tuesday. Specifically, Rubio has submitted his "blue slip" to the committee, a crucial step in the confirmation process whereby a senator can unilaterally approve or block a judicial nominee from his or her home state.
Now that both of Gayles' senators have submitted their blue slips -- Florida Democrat Bill Nelson already turned his in -- that signals to committee chairman Patrick Leahy (D-Vt.) to move forward with a hearing. Gayles still has to clear the committee and pass the Senate, but Democrats are expected to carry those votes. By turning in his blue slip, Rubio has removed the biggest obstacle to Gayles' confirmation.
Rubio's move comes amid a growing debate over the blue slip process and whether it's time to get rid of it. It's more of a courtesy than a hard rule, but it's one that Leahy has been resolute in observing in the absence of what he considers abuse by home-state senators. Some critics have argued that abuse is already happening, given that some Republicans have leaned on blue slips to jam President Barack Obama's judicial nominees to court seats that have been empty for months or even years. But Leahy maintains that things have improved in recent months, pointing out that Arizona's two Republican senators recently turned in blue slips for a pile of nominees, and says recent failed votes on the Senate floor demonstrate that the matter is far more complex.
Rubio drew the ire of the black community and LGBT rights groups last year after refusing to turn in his blue slip for another Florida judicial nominee, William Thomas, who was also black and openly gay. His opposition to Thomas was especially puzzling, given that Rubio originally recommended him to Obama, only to turn around and oppose Thomas. But Rubio didn't back down, and in the end the White House opted not to resubmit his nomination this year.
Gayles, who is currently a state circuit judge, would seem to face a slightly easier path. Rubio said last month that he doesn't have a problem with him or any of the other Florida judicial nominees advanced by Obama in February.
"I do not anticipate having an objection to moving forward on any of these nominations pending the outcome of the customary background check conducted on every nominee," he said in a statement.
Fred Sainz, a spokesman for the Human Rights Campaign, praised Rubio on Tuesday for advancing Gayles' nomination, and said he hopes the senator doesn't have another unexpected change of heart on a solid nominee.
"This is a good thing, a very good thing. Judge Gayles is exceptionally well qualified and deserves to be on the bench," Sainz said. "Judge Thomas was similarly well qualified and, for reasons that are still completely unclear, he didn't make Rubio's subjective cut."
If confirmed, Gayles won't be the first black, openly LGBT federal judge. That title belongs to Deborah Batts, an openly lesbian black judge sworn in in 1994.
This article has been updated with additional information on minority representation in the federal judiciary.
Before You Go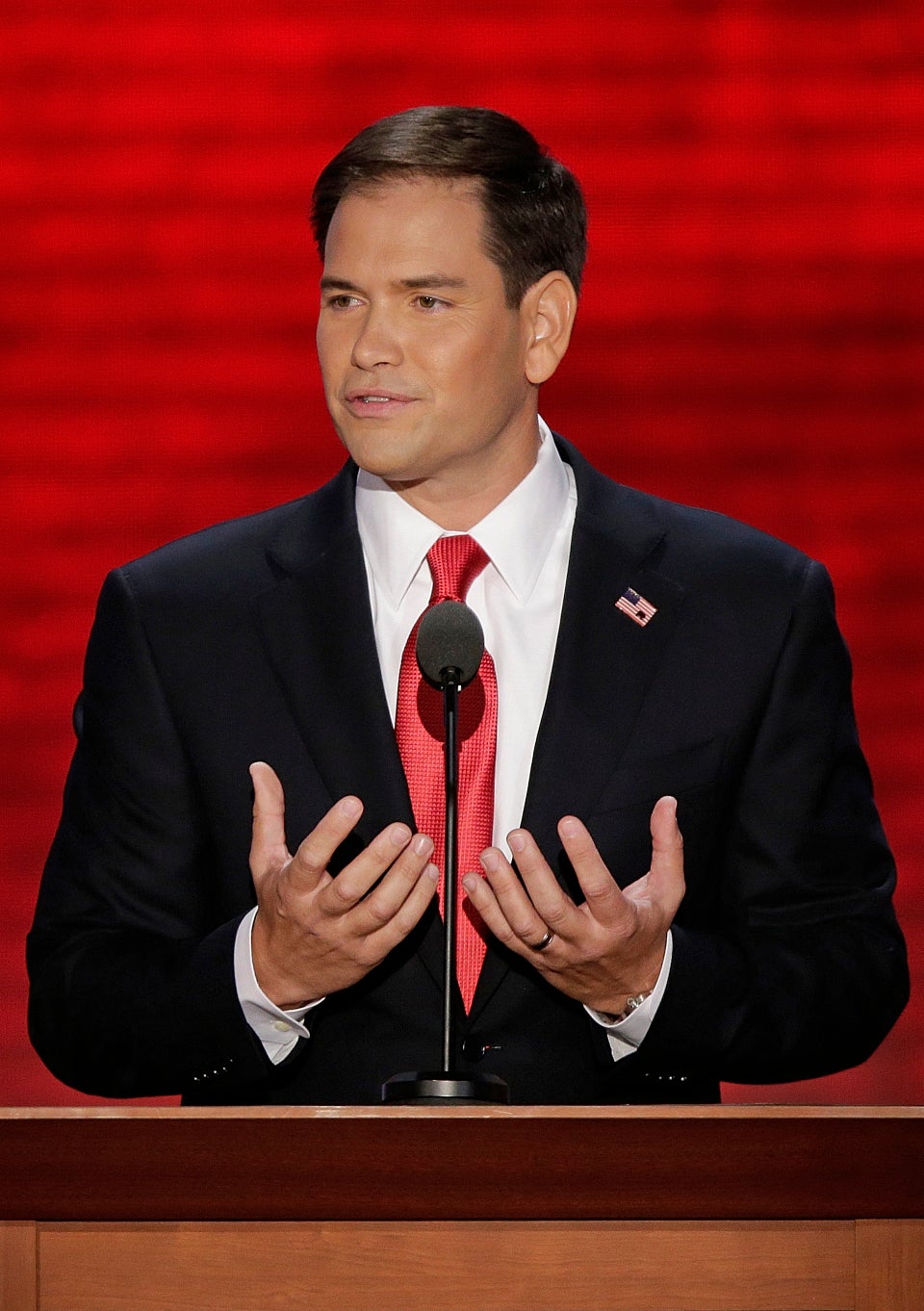 Sen. Marco Rubio
Popular in the Community