Sen. Marco Rubio (R-Fla.) refused to answer questions about Donald Trump on Thursday despite supporting the GOP nominee for president.
As CNN's Manu Raju reported, Rubio evaded several questions while speaking with reporters in Naples, Florida. When asked if he believes Trump will "keep the country safe," Rubio dodged, saying "the military is what keeps us safe and we have to rebuild our military."
And when asked whether he thinks his children can look up to the GOP nominee, Rubio ― who is running for re-election ― turned the question to his own race.
"Most Americans, people look at this and say, 'These are not ideal choices.'" he said. "That's why one of the reasons I ran for Senate, because I know that no matter who wins, we're going to have to have a strong Senate."
Watch a clip of the questions above.
Rubio was a fierce Trump critic throughout the GOP primary, even questioning whether the reality TV star could be trusted with the country's nuclear codes. He also called Trump a "con man" and a "lunatic." Trump, meanwhile, called him "Little Marco" throughout the primary and branded him a "lightweight" and a "choker."
Despite this mutual criticism, Rubio announced in May he would vote for Trump after all. And when many of his Senate colleagues abandoned Trump after a 2005 tape revealed the nominee's vulgar comments about sexually assaulting women, Rubio stood by his endorsement.
"I disagree with him on many things, but I disagree with his opponent on virtually everything," Rubio said in a statement after the tape was published by The Washington Post earlier this month. "I wish we had better choices for President."
"I know a lot of Republican voters, just ordinary folks, your neighbors, your friends, most of them don't think the way Trump does," Obama said. "And there are legitimate differences between the parties. But there has to be a point where you stand for something more than just party, or more than just your own career."
HuffPost Pollster, which aggregates publicly available opinion polls, shows Rubio leading his Senate opponent, Rep. Patrick Murphy (D-Fla.):
Before You Go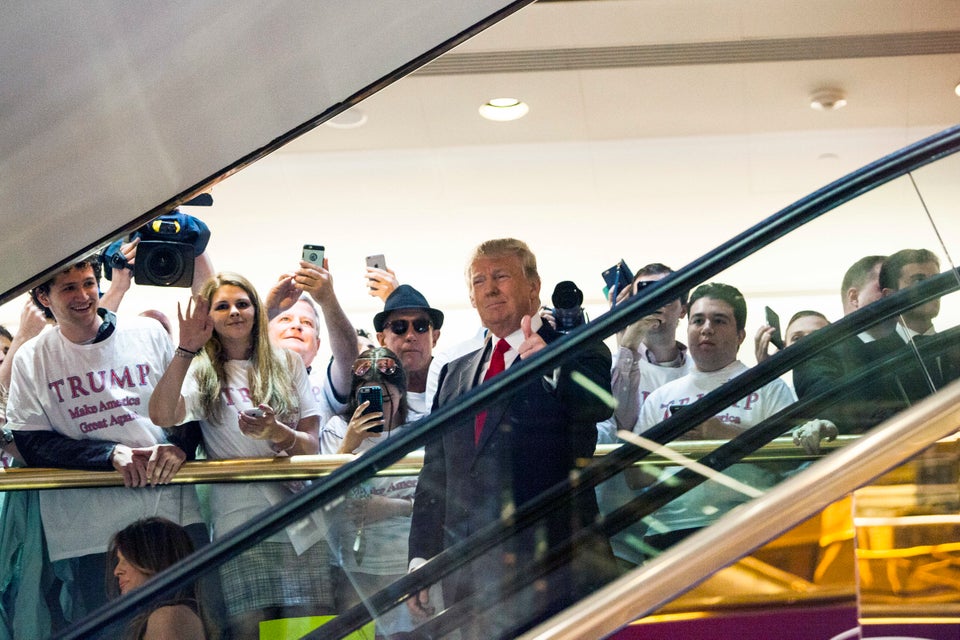 Best 2016 Election Photos
Popular in the Community