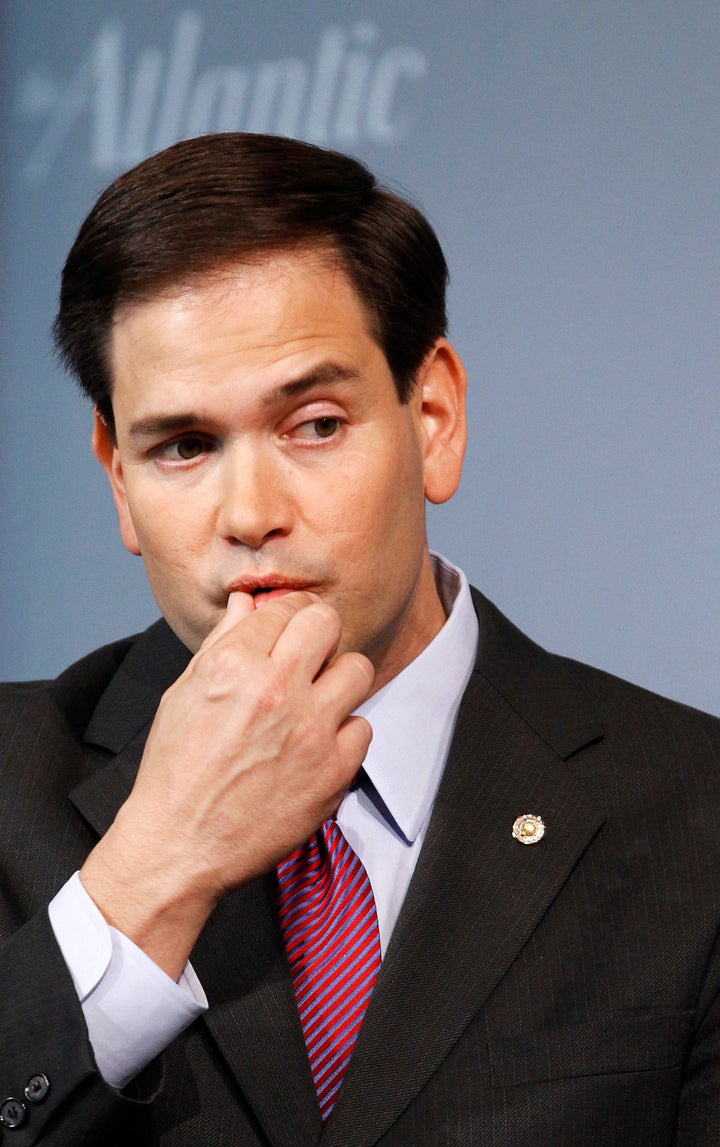 WASHINGTON -- Sen. Marco Rubio (R-Fla.) may decide not to introduce his planned legislation on undocumented youth in light of President Barack Obama's announcement on deportations, an aide for the senator confirmed Friday.
The aide, who spoke on condition of anonymity, said the senator is re-evaluating a path forward after the president announced Friday that some young undocumented immigrants will no longer be deported if they meet certain requirements, which largely align with the Dream Act. Rubio had planned to introduce a bill that would grant temporary legal status to many of the same undocumented immigrants, and, like the Obama administration, would give only temporary relief from deportation without a special pathway to citizenship.
Rubio issued a statement Friday calling the announcement "welcome news for many of these kids desperate for an answer," but arguing that it could derail legislation on the issue.
"There is broad support for the idea that we should figure out a way to help kids who are undocumented through no fault of their own, but there is also broad consensus that it should be done in a way that does not encourage illegal immigration in the future," he said. "This is a difficult balance to strike, one that this new policy, imposed by executive order, will make harder to achieve in the long run."
CBS first reported on Friday that Rubio was reconsidering his plan for the legislation. The Rubio aide confirmed to HuffPost that the senator may not introduce his bill because he believes the politics are now more difficult.
GOP presidential nominee Mitt Romney said Friday he agreed with Rubio that the announcement would hurt the chances of legislation on the issue.
Obama's move also angered many congressional Republicans, who called the policy change "amnesty" and questioned whether the president had the legal authority to bypass Congress. Administration officials said the announcement was part of a broader effort to focus deportation on felons, repeat immigration law violators and other undocumented immigrants deemed high-priority.
The aide added that the announcement has taken some urgency out of the need for legislation to help young undocumented immigrants.
Some Democrats have said that they would be open to Rubio's proposal because it could stop deportations, but that they disagree with provisions of his broad outline. They applauded Obama's decision, but, like the president, believe Congress should pass the full Dream Act that would provide a pathway to citizenship.
Obama called on Congress Friday to send him a bill that would address the issue.
"I've said time and time and time again to Congress, send me the Dream Act, put it on my desk, and I will sign it right away," he said. "Both parties wrote this legislation."
Below, a slideshow of other politicians' reactions to Obama's immigration announcement: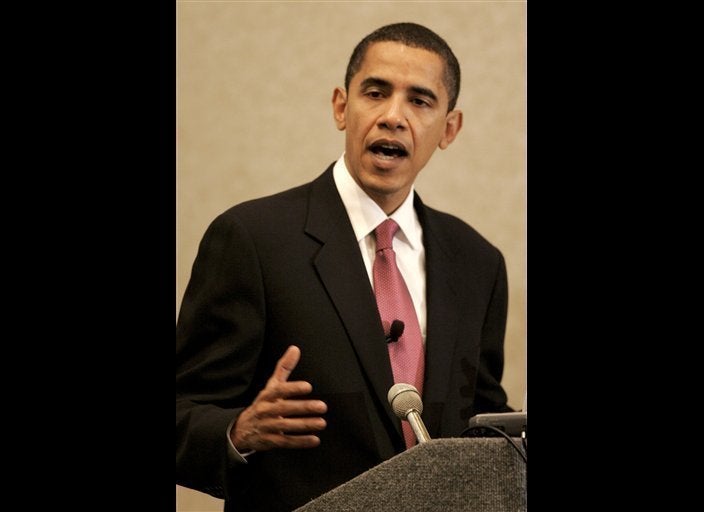 Politicians React To New Immigration Policy
Popular in the Community