Rubio told ThinkProgress he hadn't read the legislation, which would ban workplace discrimination based on sexual orientation or gender identity.
"I haven't read the legislation. By and large I think all Americans should be protected but I'm not for any special protections based on orientation," Rubio said.
Senate Majority Leader Harry Reid (D-Nev.) said on Monday that he expects to take up ENDA "soon."
The legislation was introduced in the current Congress by Rep. Jared Polis (D-Colo.) in the House and Sen. Jeff Merkley (D-Ore.) in the Senate. The bill hasn't had a vote on the House or Senate floor since November 2007, when it passed the House by 235-184.
Sen. Heidi Heitkamp (D-N.D.) quietly signed on to cosponsor the legislation on June 7. HuffPost's Amanda Terkel reported earlier:
Heitkamp quietly signed on as a cosponsor June 7, with no public notice. A Democratic aide confirmed Heitkamp's inclusion to The Huffington Post. Her office did not immediately return a request for comment.

Sens. Susan Collins (R-Maine) and Mark Kirk (R-Ill.) are the only two Republican cosponsors of ENDA. The Democrats who are not currently signed on are Sens. Tim Johnson (S.D.), Joe Manchin (D-W.Va.), Bill Nelson (Fla.), Mark Pryor (Ark.) and Jay Rockefeller (W.Va.). Senate Majority Leader Harry Reid (D-Nev.) does not cosponsor bills, but he is a vocal supporter of the legislation. Sen. Angus King (I-Maine) also signed on as a cosponsor on June 3.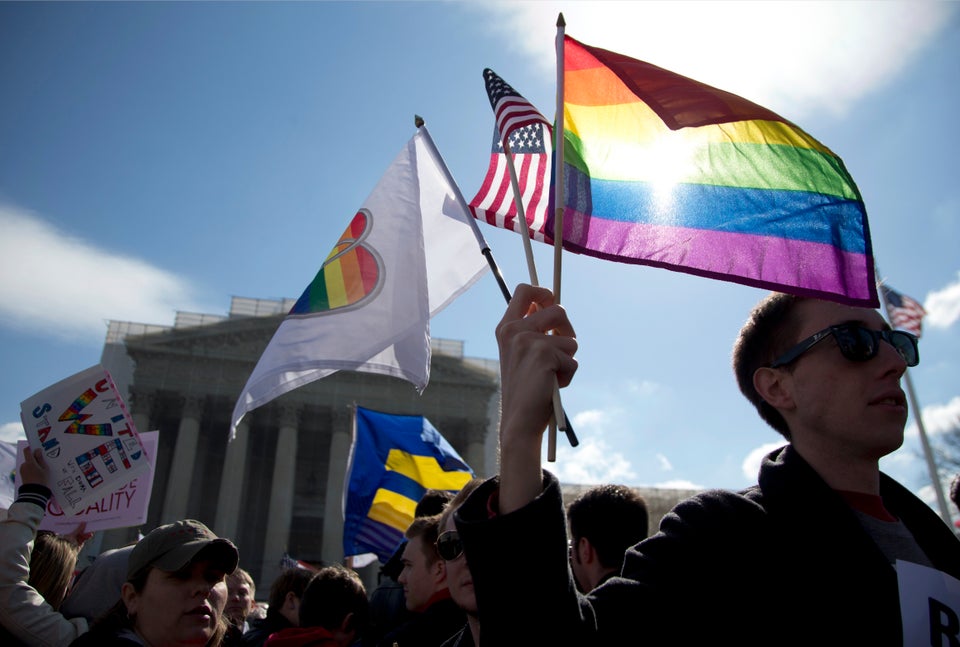 Supreme Court Proposition 8 Case