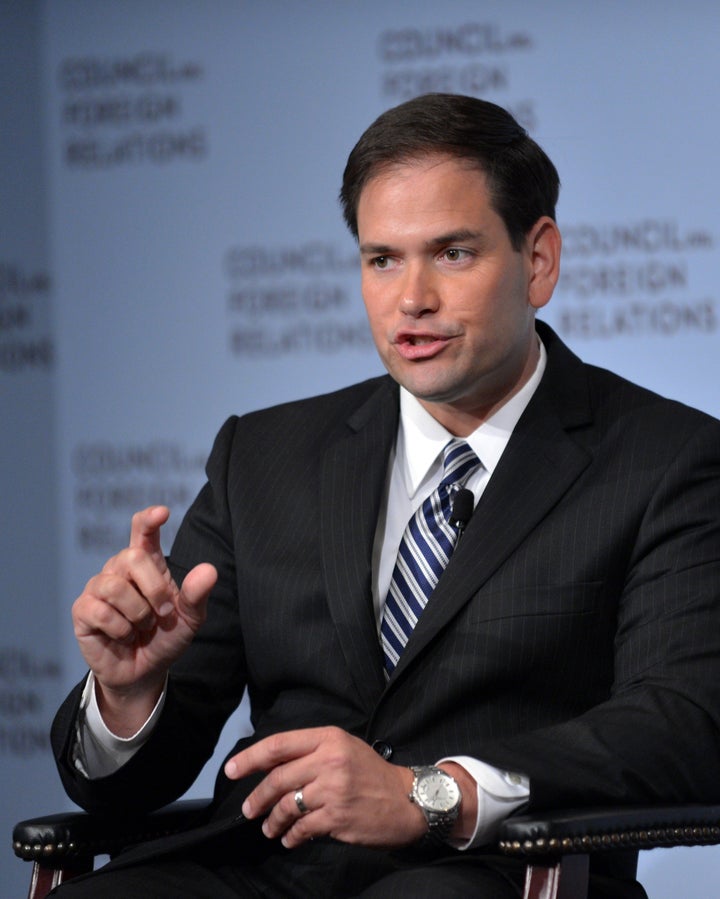 WASHINGTON -- Sen. Marco Rubio (R-Fla.) said Thursday that Attorney General Eric Holder should resign because of his role in the Fast and Furious operation.
"Yes. I do. At this point, I do," Rubio said when asked if he thought Holder should step down, during a Christian Science Monitor event with reporters. "I think we've reached the point of no return on this issue."
Rubio said Holder has had many opportunities to provide requested materials to Congress for an investigation into the Justice Department's botched Fast and Furious gun-tracking effort, but has failed to do so. He said people also "know for a fact" that Holder told Congress something "that was not true."
The House Oversight and Government Reform Committee voted Wednesday to hold the attorney general in contempt of Congress for not providing certain documents sought by committee chairman Rep. Darrell Issa (R-Calif.). Congressional Democrats and administration officials say Issa is just playing politics in the midst of an election year.
Rubio also knocked President Barack Obama for intervening in the committee's investigation by asserting executive privilege minutes before Issa's hearing in order to block access to some of the documents. The administration has maintained that many of the documents sought by Issa would breach confidentiality rules.
"Evoking executive privilege yesterday at the 11th hour was probably the last straw," he said.
Popular in the Community