Sen. Marco Rubio (R-Fla.) is really trying to thread that gun control needle.
Florida Gov. Rick Scott (R) signed a bill into law on Friday that enacts several restrictions on gun purchases, including a three-day waiting period for long gun purchases, an age requirement of 21 for all firearm sales and some regulation of bump stocks, the after-market accessories that make a semiautomatic rifle fire more like an automatic.
Although the National Rifle Association was against the bill, Rubio supported it, which made sense considering he said he backed raising the legal age for purchasing a rifle at a town hall event hosted by CNN last month in the wake of a massacre at a Florida high school.
"I absolutely believe that in this country if you are 18 years of age you should not be able to buy a rifle. I will support the banning of bump stocks. I will support changing our background system," Rubio said at the Florida town hall.
However, Rubio apparently wants to remain in the good graces of the NRA, which has given him more than $3 million in donations in his political career.
On Friday, when a "CBS This Morning" reporter asked about the town hall statement, Rubio insisted that he thought some rifles should be available to 18-year-olds.
"To be clear, I said all semiautomatic rifles. I think bolt-action hunting rifles and shotguns and things of that nature is not what we're talking about," Rubio said. "The state of Florida has actually done that, and I am willing to support something that does that."
Rubio's remarks appear at the 3:35 mark:
Although the new Florida law raises the age for all gun purchases to 21, Rubio offered a workaround for those gun rights supporters caught in the middle.
"Let me be clear about one thing for people who are concerned about this: It's not possession, so you can be 19 years old and use your father's rifle to go hunting," he said. "You just can't be the owner, you can't go in and buy it yourself. That's an important distinction."
HuffPost reached out to Rubio in an attempt to clarify whether underage gun enthusiasts should be able to use their parent's semiautomatic weapons, but he did not immediately respond.
Some might consider Rubio's remarks a bit slippery, but his spokeswoman, Olivia Perez-Cubas, insisted he hadn't changed his position since the town hall, which included students and parents from Marjory Stoneman Douglas High School in Parkland, Florida, where 17 people were killed in a mass shooting on Feb. 14.
"It's important to remember the context of the town hall, which was about an assault weapons ban — he was using the term 'rifle' in that regard," Perez-Cubas told the Miami Herald. "Bolt action and shotguns are not semiautomatic. As he's said consistently ... he supports raising the age but would want to see exemptions for bolt action, shotguns and for people who hunt."
Before You Go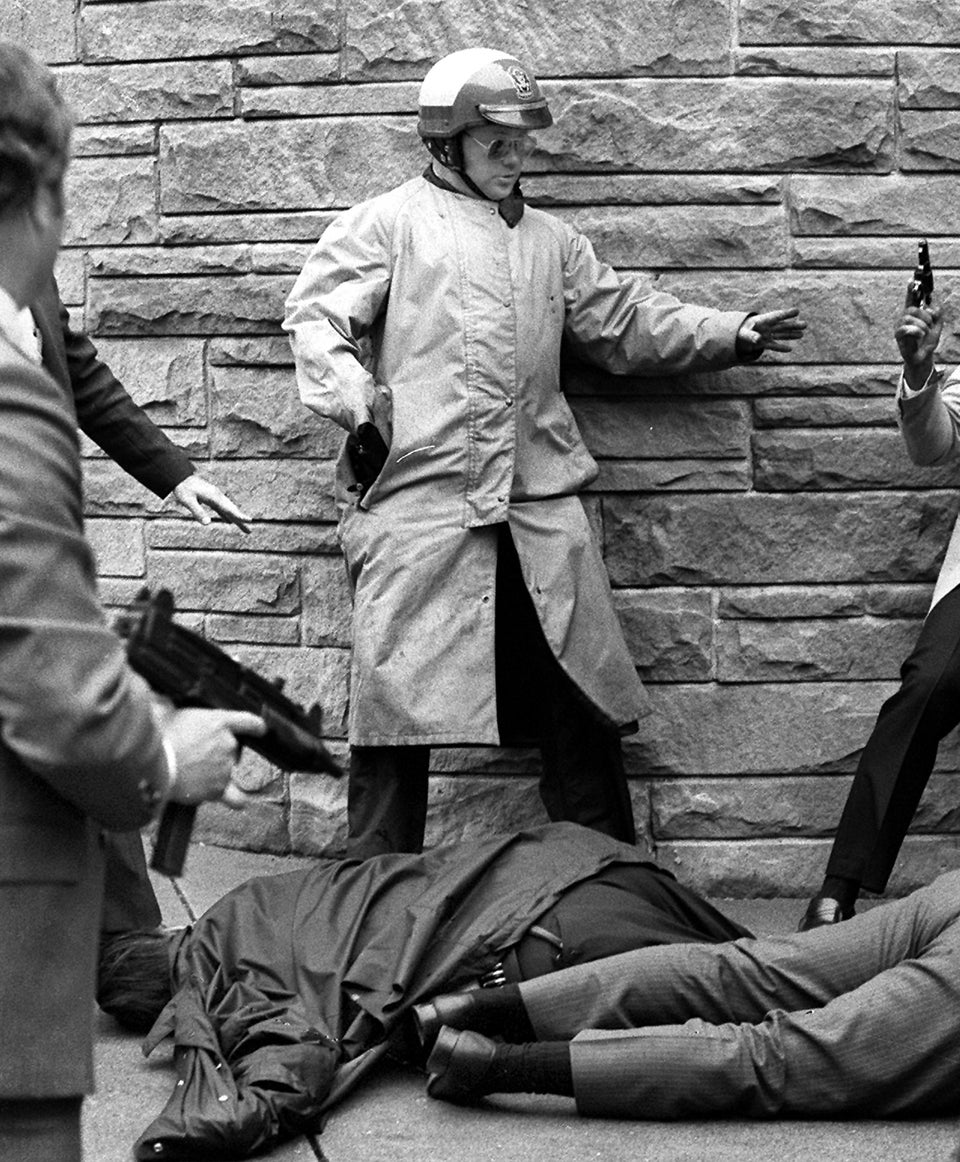 Pivotal Moments In The U.S. Gun Control Debate
Popular in the Community