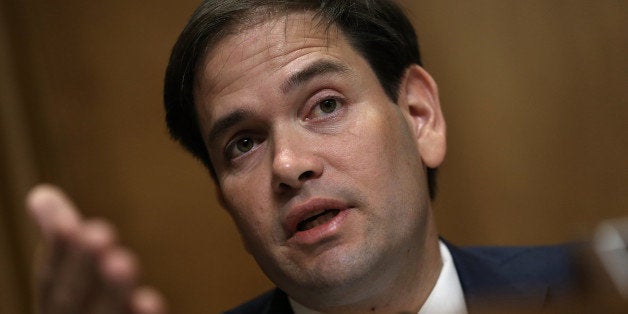 WASHINGTON -- Immigration activists interrupted Sen. Marco Rubio's (R-Fla.) speech at an annual conference of conservatives in the nation's capital on Thursday, demanding that he shield federal programs that would protect undocumented immigrations from deportation.
"Implement DAPA! Protect DACA!" two activists repeatedly shouted at the Faith & Freedom conference, referring to Deferred Action for Parents of Americans and Deferred Action for Childhood Arrivals, Obama administration programs that would offer deportation relief to certain young undocumented immigrants and their parents. Both programs have been challenged in court and are currently on hold.
The junior senator from Florida, who is running for president, responded to the protesters by acknowledging their right to stand up and be heard.
"If you do that in another country, you'd be in jail tonight," Rubio said to applause. "They have a right to be rude and they have a right to be wrong. We live in a free society."
Event organizers escorted the activists out of the room shortly after, but they could still be heard shouting outside the room as Rubio continued his speech.
The senator has a tenuous history with immigration reform. Earlier this year, as he was weighing a run for the White House, Rubio told a crowd of conservatives that he made a mistake in supporting a bipartisan Senate bill that included a pathway to citizenship for undocumented immigrants. He now maintains that the U.S. must first bolster security on its southern border before addressing comprehensive immigration reform, a position more in line with the conservative wing of his party.
Rubio isn't the only presidential contender to draw heat over his position on immigration. Activists interrupted former Florida Gov. Jeb Bush (R) as he announced his campaign for president earlier this week in a speech at Miami-Dade College. Unlike Rubio, however, Bush favors granting undocumented immigrants "legal status" -- a more moderate position, but one immigration activists say still does not go far enough.
Before You Go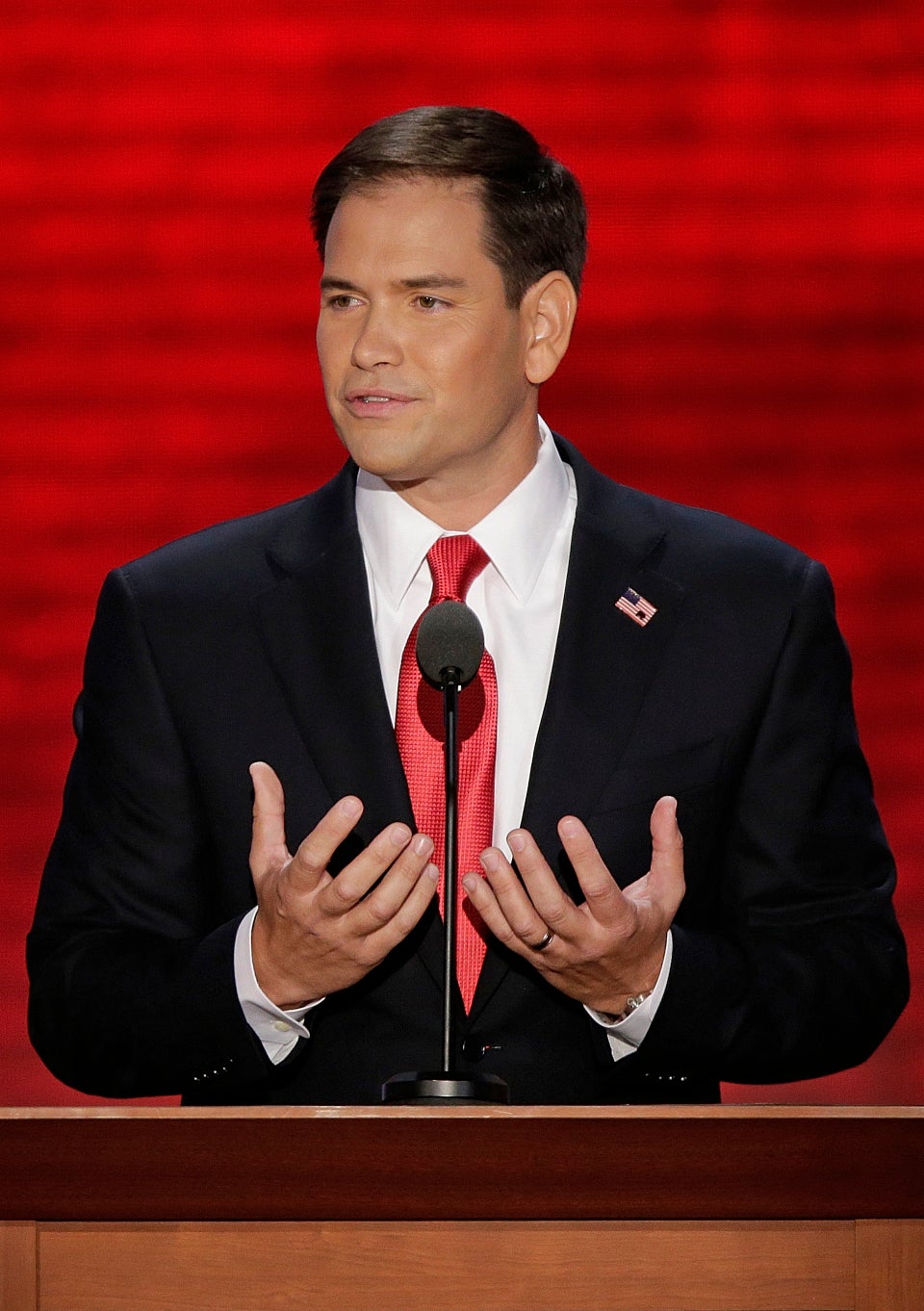 Sen. Marco Rubio
Popular in the Community