Sen. Marco Rubio (R-Fla.) struggled to reconcile past statements he has made about the 2003 invasion of Iraq with an answer on whether he thought the decision to invade was a mistake during an appearance on "Fox News Sunday."
Last week, Rubio was asked whether he would have still authorized a war, knowing what is known now about Iraq and its lack of weapons of mass destruction. He unequivocally said no.
"Not only would I not have been in favor of it, President [George W.] Bush would not have been in favor of it, and he said so," Rubio said following a foreign policy speech at the Council on Foreign Relations in New York.
On Sunday, however, Rubio rejected the rationale behind host Chris Wallace's question about whether the senator and 2016 presidential contender had flip-flopped on the issue, since he had said in March that it was not a mistake to invade the country. Wallace and Rubio spoke over each other as they attempted to sort out the semantics of the question.
"Those are two different questions; it was not a mistake," Rubio said. "The question was whether it was a mistake, and my answer was it was not a mistake. I still say it was not a mistake, because the president was presented with intelligence that said Iraq had weapons of mass destruction ... [Bush] made the right decision based on what he knew at that time. We learned subsequently that information was wrong. My answer is, at the time, it appears the intelligence was wrong."
Rubio also commended President Barack Obama for ordering the recent raid that killed Abu Sayyaf, a senior Islamic State leader who helped direct the group's oil, gas and financial operations.
"It's been a successful raid and it's good news. Any time you can degrade or take away top leadership of an organization, it's a good step forward," he said, cautioning that the Islamic State continues to pose a threat. "It remains a risk, but we want to congratulate the men and women in uniform that carried it out and the president for undertaking the mission."
Before You Go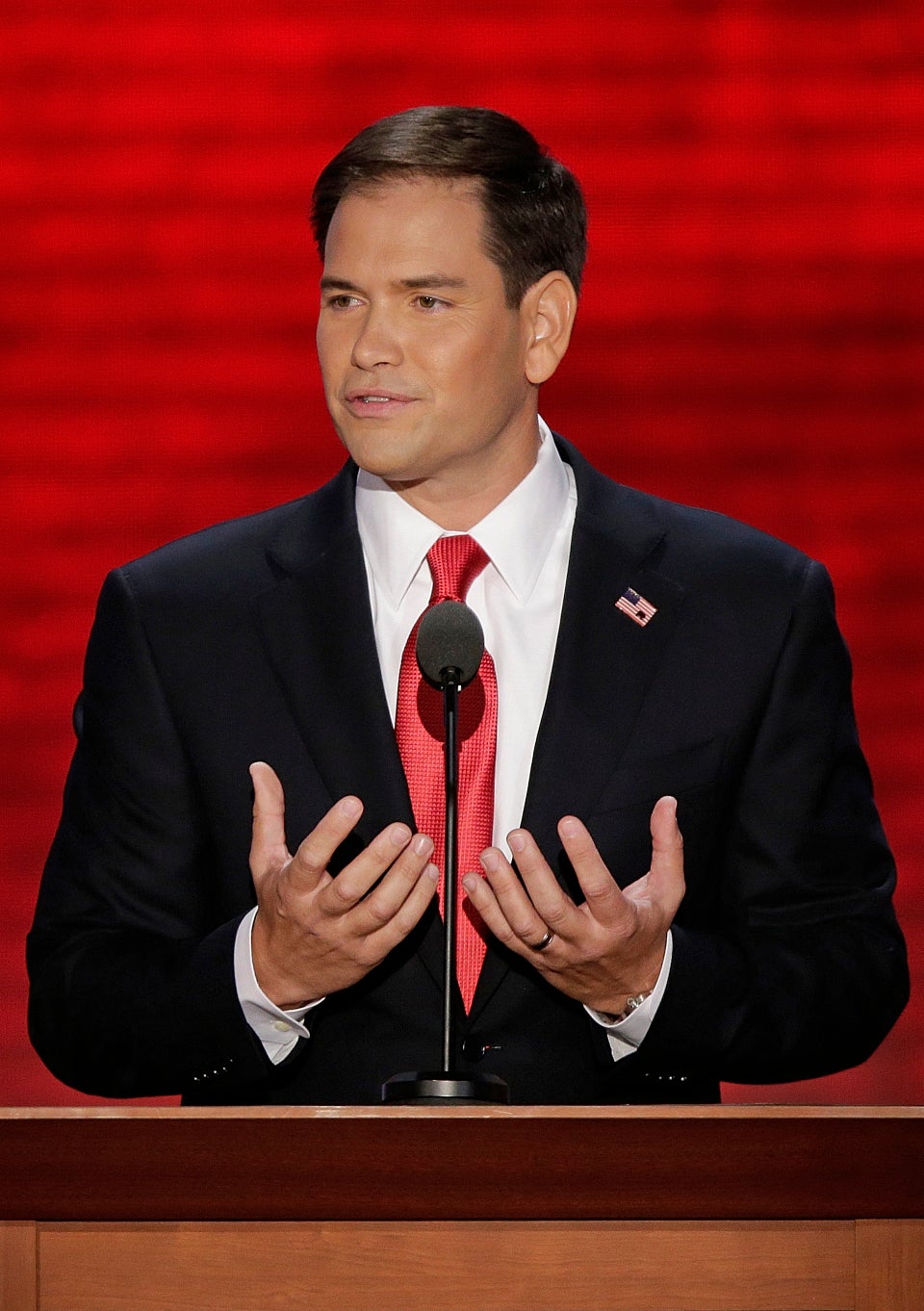 Sen. Marco Rubio
Popular in the Community