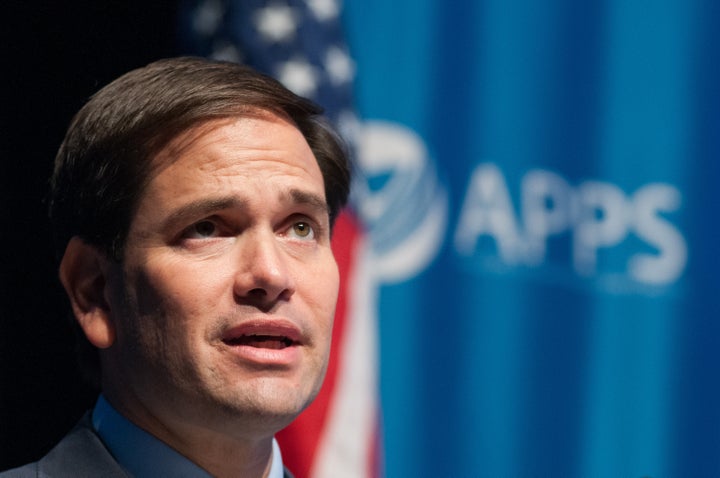 WASHINGTON -- After being widely criticized for his absenteeism in the Senate, where he has missed more votes than any other legislator, Sen. Marco Rubio (R-Fla.) argued that government officials should be fired for not doing their jobs.
In a rare appearance on the Senate floor Tuesday, where his first vote in nearly a month was to end sanctuary cities, the presidential hopeful advocated for a proposed bill that would institute more accountability in the scandal-plagued Department of Veterans Affairs.
"If you work at the VA, and you aren't doing your job, they get to fire you," Rubio said of the proposed bill. "I think people are shocked that that doesn't actually exist in the entire government, since there's really no other job in the country where if you don't do your job, you don't get fired.
"But in this instance, we're just limiting it to one agency. This should actually be the rule in the entire government, where if you're not doing your job, you should be fired," he added.
Tim Miller, the communications director for former Florida Gov. Jeb Bush, one of Rubio's rivals in the race for the White House, cheekily tweeted Tuesday that he agreed with the senator.
The Florida Republican defended his lax voting record earlier this month by claiming that voting isn't the most important aspect of an elected representative's job, but rather it's focusing on constituent work and committee service. But Rubio has been frequently absent from hearings held by the Senate Foreign Relations full committee and subcommittee on which he serves.
Rubio isn't the only member of the Senate with truancy issues who is running for president. Sens. Ted Cruz (R-Texas) and Lindsey Graham (R-S.C.) have had similar problems. On the other side of the aisle, former Sen. Barack Obama also had trouble showing up to votes while on the campaign trail.
Democrats quickly attacked Rubio for his comments, and for the fact that after skipping so many votes, he chose to be present for a bill to penalize certain undocumented immigrants. House Democratic Caucus Chairman Xavier Becerra of California called him "no show Rubio" in a call with reporters hosted by the Democratic National Committee.
"You miss a third of all of the votes you're supposed to cast in the Senate, and you show up for this political one," he said. "People have to question what drives you and why are you doing this, especially when you flip-flopped from your positions in the past on immigration. Being AWOL a third of the time for your work ... should get you fired. But flip-flopping means you're not even doing your job right."
Elise Foley contributed reporting.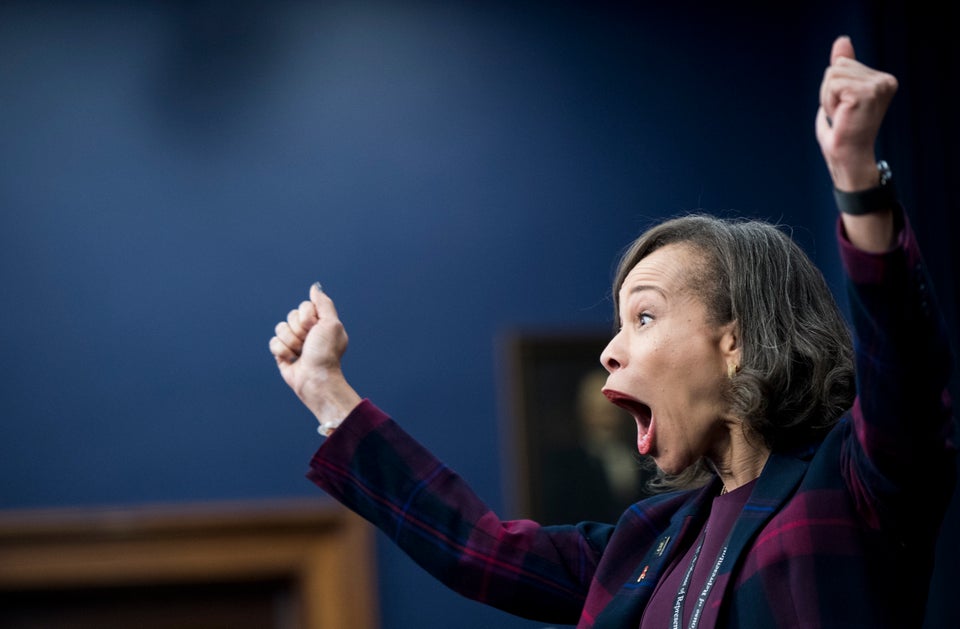 Scenes From 114th Congress And Capitol Hill
Popular in the Community