 NEW YORK -- Sen. Marco Rubio (R-Fla.) said Tuesday he was comfortable with Mitt Romney's decision to end President Obama's deferred action program upon entering office because he believes the Republican nominee will put in place other reforms by the time the program expires.
The senator, one of the leading Republican voices on immigration reform, has called for a reform plan that many say prompted Obama's policy, which grants a special two-year deportation reprieve to young immigrants between the ages of 16 and 30 brought here as children illegally, provided they have a clean criminal record and are currently attending or have graduated high school. But even with Rubio's philosophical support for the concept of deferred action, he chose to bite his tongue Tuesday when asked if he was upset that Romney would end the policy, while respecting those temporary stays that have already been handed out.
"What I'm really comfortable with is that [Romney] says he wants to find a permanent solution and, in fact, has now openly begun to talk about the idea that we were working on," Rubio told a group of reporters at a Bloomberg View event. "So, not to put words in his mouth, but what I'm fairly confident about is that if Mitt Romney is elected president, we will have a willing partner in the White House to find a solution to this issue along the lines of what we were working on."
"We are going to replace [Obama's program]," he added. "I think his point is, we are not going to give out new permits because we are going to replace the system with a new one. And I think that is very promising."
"I don't know about hypotheticals," he said, when ased what would happen if a new system wasn't in place by the time Obama's program was revoked. "Irrespective of it we have to do this. It is not like this is going to expire in ten years. It is going to expire in less than 24 months. So either way we are on the clock."
Rubio has criticized Obama routinely for "poisoning the well" on immigration reform by going forward with his deferred action concept without input from the Congress. He hammered that point home once more during his sit down with journalists Tuesday, noting that several unexpected Republicans -- Sens. Tom Coburn (R-Okla.), Rand Paul (R-Ky.) and Mike Lee (R-Utah), along with Rep. Raul Labrador (R-Idaho) -- had expressed openness to working with him on immigration legislation.
But the idea that Romney would be able to pass other reforms into law by the time he repeals the deferred action policy seems removed from the political realities of immigration in Congress. And Rubio himself seemed to acknowledge that Republicans need to approach the concept through a different frame and mindset.
"The mistakes that Republicans have made is that we have allowed conservatism to be defined as anti-illegal immigration," Rubio said. "In fact, conservatism is pro-legal immigration."
This story has been updated to clarify details of Obama's deferred action program.
Before You Go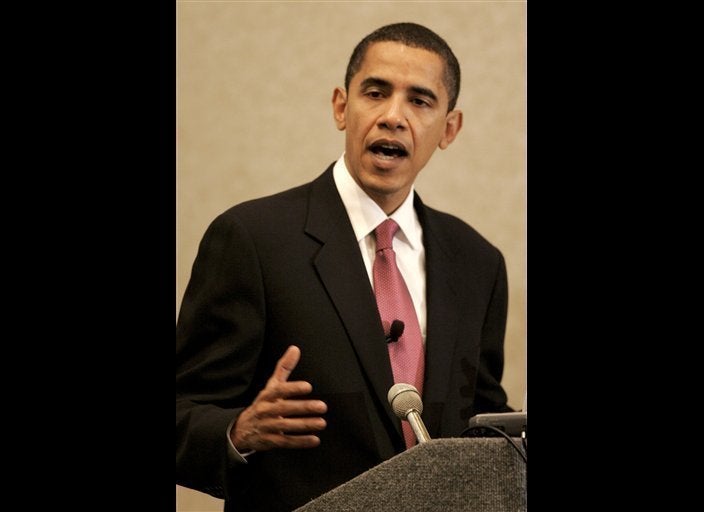 Politicians React To New Immigration Policy
Popular in the Community