 NEW YORK -- Underscoring just how hard a political lift Mitt Romney's tax reform plan would be if pursued, Sen. Marco Rubio (R-Fla.) said on Tuesday that he would be uncomfortable with any plan that cut down some of the biggest deductions.
"There will be a very helpful debate about whether things like the charitable deduction, the health insurance premium, the home interest deduction should be part of the deal," Rubio told a crowd of journalists at a Bloomberg View event. "I don't think that those, especially the home interest deduction, [reducing that] is troubling, because it really helps the middle class. Do you really want to hurt charitable giving in a country when you are saying that you want to rely less on government and more on private institutions to deal with these issues? And how are you going to raise taxes on people on their health care premiums when you are saying you want there to be a system in place where folks can have more control over their own money?"
Rubio's analysis of who benefits from these deductions is correct. It is primarily the lower and middle class. But politically, his statement throws cold water on Romney's tax reform plan. Without touching the charitable, home interest, or health care deductions, there isn't even close to enough revenue to pay for a 20-percent across the board rate cut of the kind that the Republican nominee has pledged -- even including those exemptions and deductions doesn't get you close. A recent Joint Committee on Taxation report suggested that including those exemptions and deductions would get you toward 4 percent of the cost.
Romney has held on to the idea that Congress can and will work out a solution to make his plan deficit neutral. The fact that one of his closest allies in the Senate has set a bar for what shouldn't be included underscores just how hard it would be for Congress to make the math work.
Rubio continued, insisting that the proposed tax cuts themselves would generate enough revenue to help bridge the gap.
"Here is where you get into that debate," Rubio said. "You don't dynamically score these things ... I know you are going to roll your eyes. But I am a firm believer that economic growth is generated by these things and the evidence is there."
The evidence isn't that evident, as pointed out by a number of reporters at the Bloomberg event. But, more to the point, the Tax Policy Center has analyzed the Romney plan. And even when it takes his robust estimates for growth into account, it has determined that the math still doesn't work.

Before You Go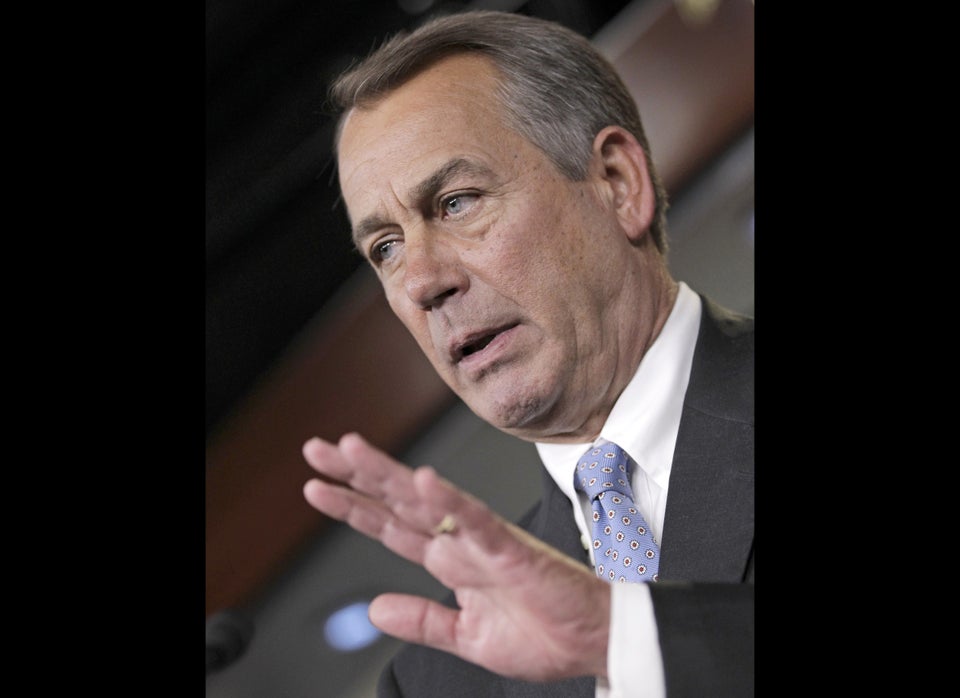 Republicans: Wealthy Already Pay Enough In Taxes
Popular in the Community