"The threat that we face -- largely radical, political Islamists -- is probably a threat that is going to exist for the rest of our lifetimes. It's just the reality. We have to deal with it," Rubio told reporters Thursday, according to the Tampa Bay Times. "The world changed after 9/11, and it changed after Boston. It's just a struggle to try to balance our deeply held convictions of privacy and freedoms and liberties with our need to provide for national security."
Rubio -- a member of the Intelligence Committee -- said the programs are "part of intense congressional oversight" and something Congress "members are aware of."
"They get to review from time to time and see how it's being applied," Rubio said.
President Barack Obama insisted Friday "that every member of Congress has been briefed" on the programs.
"These are programs that have been authored by large bipartisan majorities repeatedly since 2006," Obama said. "Your duly elected representatives have consistently been informed."
But revelations of the data mining have prompted a blame game between the White House and Congress, HuffPost's Sam Stein reports:
The president made references to congressional oversight 15 times during his remarks. In a separate comment to The Huffington Post, a senior administration official said on the condition of anonymity that the administration has held at least 13 briefing sessions with members of Congress on the Patriot Act and its provisions.

While the administration sought to share responsibility for the surveillance -- which reportedly gathered phone records from Verizon, AT&T and Sprint Nextel customers -- lawmakers weren't eager to accept it. Several quickly denied they had been kept apprised of the NSA's actions.

"I knew about the program because I specifically sought it out," Sen. Jeff Merkley (D-Ore.) said on MSNBC. "It's not something that's briefed outside the Intelligence Committee. I had to get special permission to find out about the program." Merkley said he was not briefed on the NSA's email surveillance program, PRISM.
Rubio said he's "very careful about the comments" he makes on the NSA program.
"I think our intelligence community works really hard and does an excellent job of trying to protect Americans," Rubio said. "They won't always get it right. There are always ways to improve programs and ongoing oversight is important. But they have a tough job."
As HuffPost's Matt Sledge reported earlier, Rubio refused to comment on Sen. Rand Paul's (R-Ky.) statement that the NSA program was an "assault on the Constitution." Paul introduced legislation Friday that would prevent the government from obtaining the phone records of Americans without "a warrant based on probable cause."
Before You Go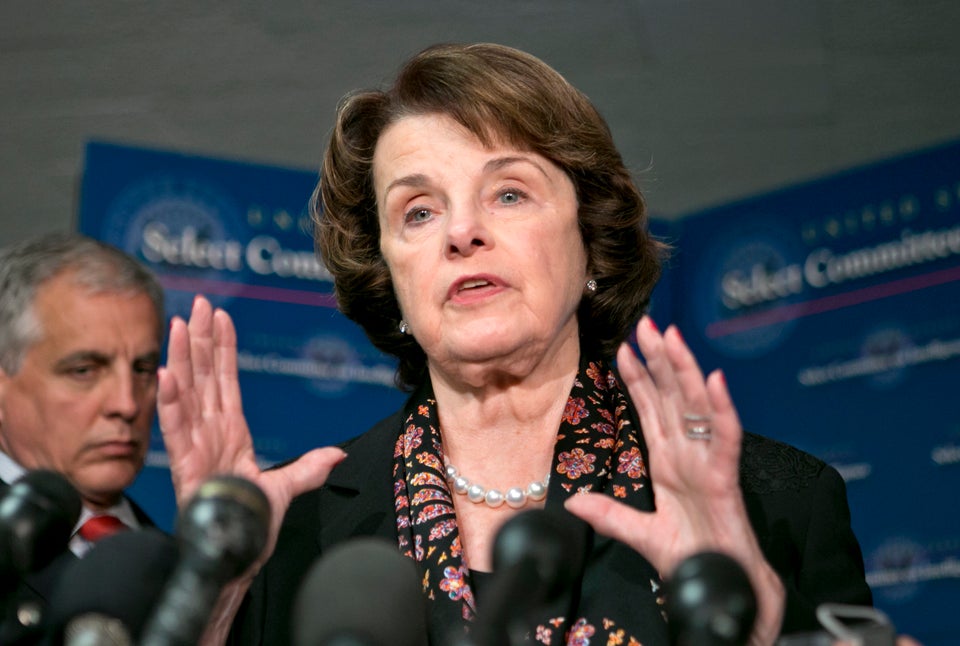 Politicians React To NSA Collecting Phone Records
Popular in the Community