The senator, who did his undergraduate work at the University of Florida, tweeted on Wednesday that the president's apology was "pathetic."
Obama said last month that "skilled manufacturing" would be a better area of study than art history.
"I promise you, folks can make a lot more potentially with skilled manufacturing or the trades than they might with an art history degree," he said at a speech in Wisconsin, adding, "Nothing wrong with art history degree ... I love art history. I don't want to get a bunch of emails from everybody."
The emails came anyway. University of Texas art historian Ann Collins Johns sent a letter taking umbrage at the claim and in a rare move, Obama responded with a handwritten letter to the professor. She said she appreciated "the message that he was trying to convey that day."
"Let me apologize for my off-the-cuff remarks," Obama wrote. "I was making a point about the jobs market, not the value of art history. As it so happens, art history was one of my favorite subjects in high school, and it has helped me take in a great deal of joy in my life that I might otherwise have missed."
Obama's claim is also suspect on the merits. With the collapse of organized labor and the outsourcing of manufacturing, such jobs no longer command the comfortable middle-class wages long associated with them. And those with college degrees have fared best during the recession and recovery. Graduates with bachelor's degrees made an average starting salary of $45,327 in 2013, according to a report from the National Association of Colleges and Employers.
Before You Go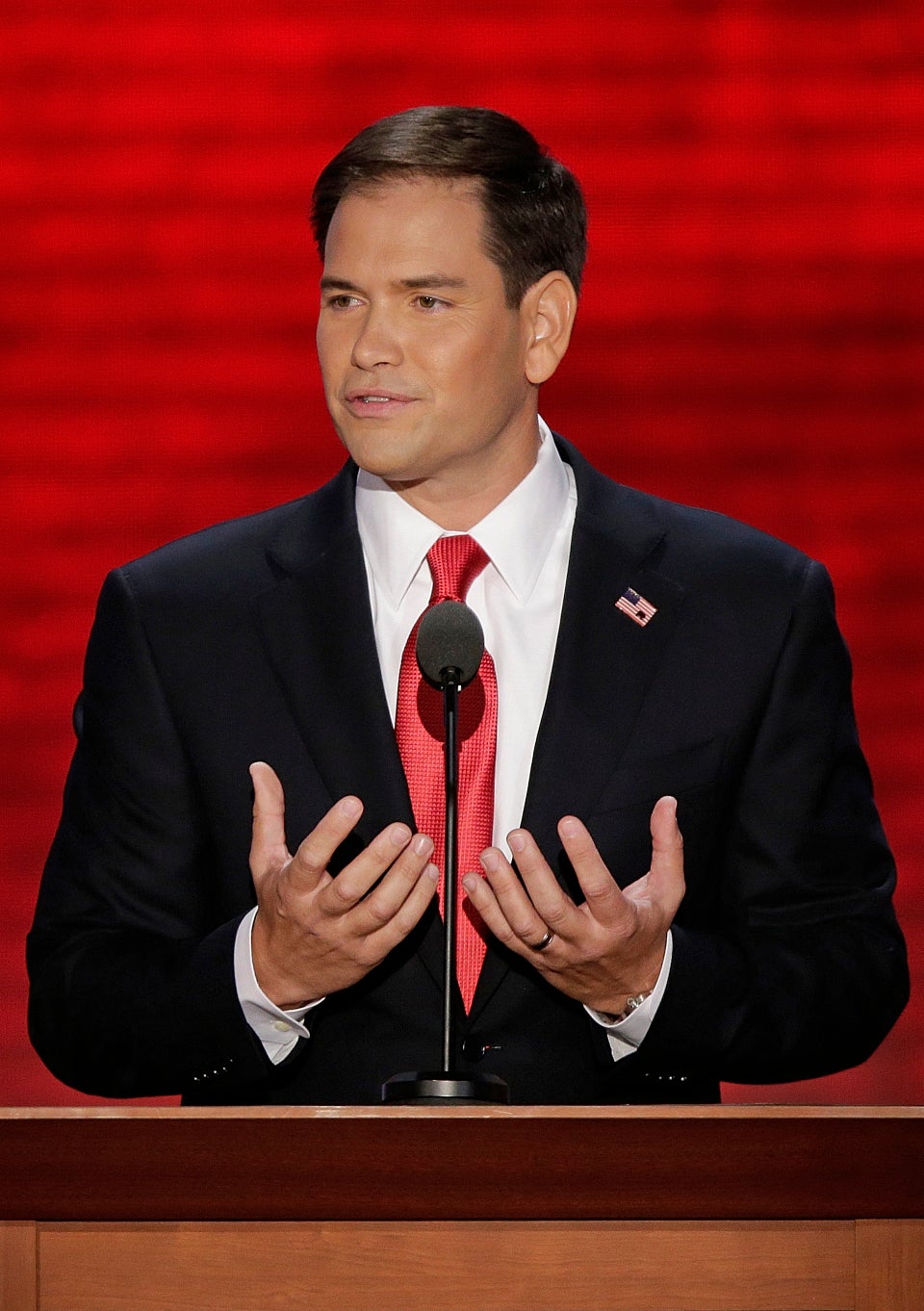 Sen. Marco Rubio
Popular in the Community