About two dozen constituents of Sen. Marco Rubio (R-Fla.) gathered on Wednesday to voice their discontent with his support for immigration reform, accusing him of selling out his tea party supporters.
"He was the tea party darling. Until he went to D.C. and played us," Christine Timmon, a tea party supporter, told local NBC affiliate WPTV outside the St. Lucie County Lincoln Day Dinner, a Republican fundraising event Rubio was attending.
Rubio and seven other senators in the bipartisan "gang of eight" introduced legislation last month that would ramp up border security and employer enforcement, but also provide a path to citizenship for undocumented immigrants and streamline the legal immigration process. Although a majority of Americans supports the basic elements of that plan, many Republicans don't, and Rubio has spent significant time over the past several months trying to assure conservatives the bill doesn't amount to "amnesty."
He and other senators are back in their home states this week during a congressional recess, but Rubio is continuing his attempt to reassure conservatives from there. Rubio said in an interview with Politico that he will not support the inclusion of Democratic-supported LGBT benefits in the immigration bill, and even told conservative radio host Mike Gallagher this week that he doesn't think the "gang of eight" legislation as written can pass the Republican-led House.
A Republican in the bipartisan House group working on immigration reform said on Monday that the group will propose a more difficult path to citizenship than that in the "gang of eight" plan.
Other Republicans in the Senate group have also faced ire from conservative constituents. Sen. John McCain (R-Ariz.) was accused in February of lacking a commitment to border security, although in their framework at the time and the eventual bill there are measures to increase resources there.
Rubio said in St. Lucie that he will continue to advocate for immigration reform because it's important to have Republican voices in the push, but that he appreciated his constituents' right to voice their opposition.
"They have a right to speak out in America," he said, according to WPTV. "The bottom line is we have an illegal immigration problem that needs to be fixed."
Before You Go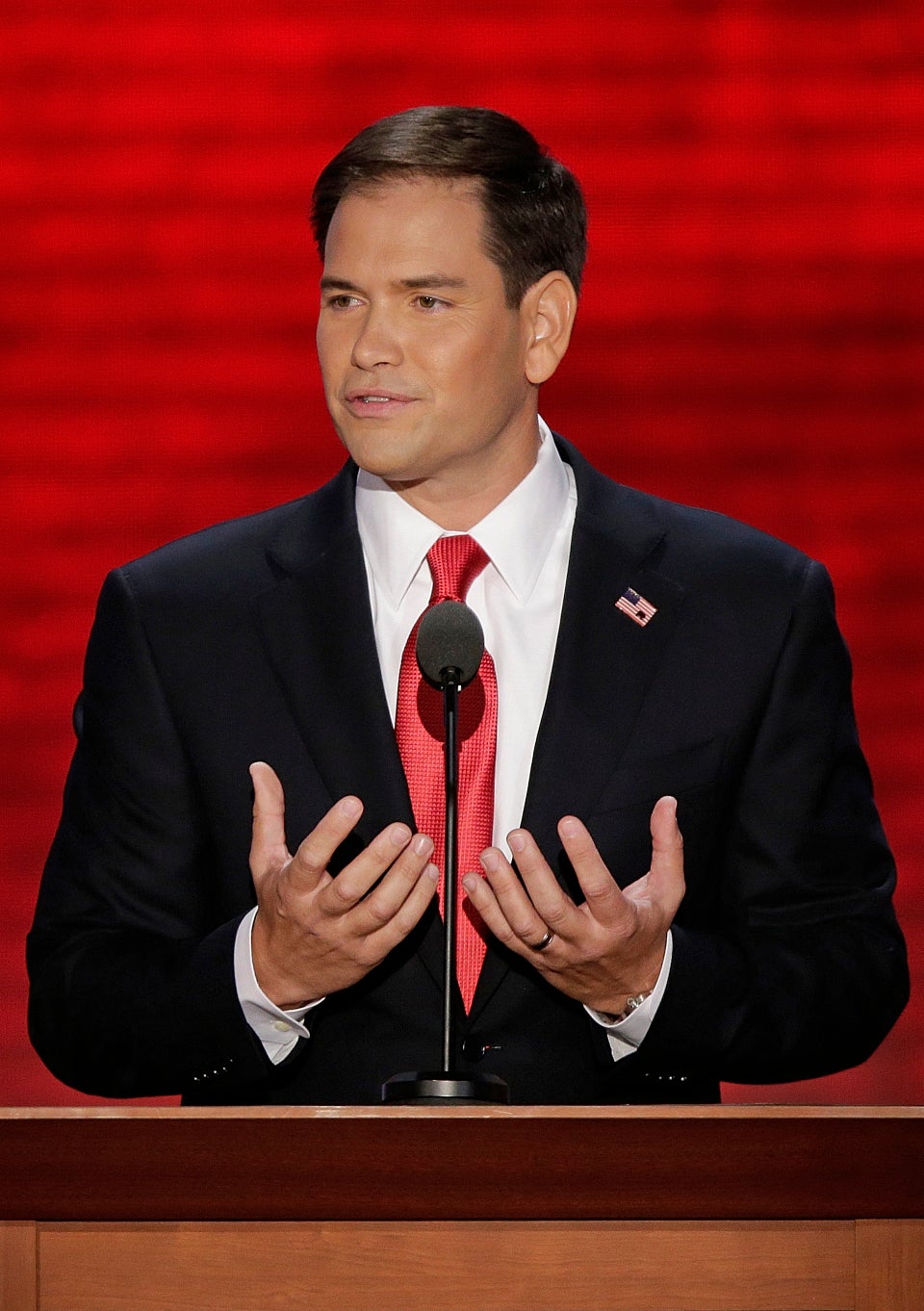 Sen. Marco Rubio
Popular in the Community