Sen. Marco Rubio (R-Fla.) rejected the criticism that he came out against the bipartisan Ryan-Murray budget agreement before reading it, saying Friday on CBS' "This Morning" that he knew the "details" of the plan before it came out.
"I knew full well all the details of the important parts that were in it. In fact, they had been leaked days in advance, they had been leaked hours in advance," he said Friday. "There was an understanding in this building, including from among our conferees about what it included, and it had fundamental things we were well-aware of."
He went on, "For example, that it broke the budget caps that Congress had imposed on itself just two years ago and actually will increase the amount of money we have to borrow. It had elements in there, for example, that will make it easier for Democrats to come back to Congress and raise taxes by waiving something called the budget point of order, which is a technical term internally but basically it means they can come back with 51 votes in the Senate and raise taxes. Those two reasons alone are reasons to oppose this."
Within minutes of Rep. Paul Ryan (R-Wis.) and Sen. Patty Murray (D-Wa.) announcing a budget deal that would gradually raise spending levels, Rubio released a statement charging that the deal makes it "harder for more Americans to achieve the American Dream." The deal also reduces the deficit by $20-$23 billion by hiking airline fees and requiring federal employees to kick in more to their pensions.
When asked Thursday on MSNBC's "Morning Joe" about Rubio's quick response to the deal, Ryan said, "Read the deal and get back to me."
He continued, "Look, people are going to do what they need to do. In the minority, you don't have the burden of governing, of getting things done."
A Ryan spokesman did not immediately respond to a request for comment on Rubio's contention that he knew the details of the plan before it came out.
Before You Go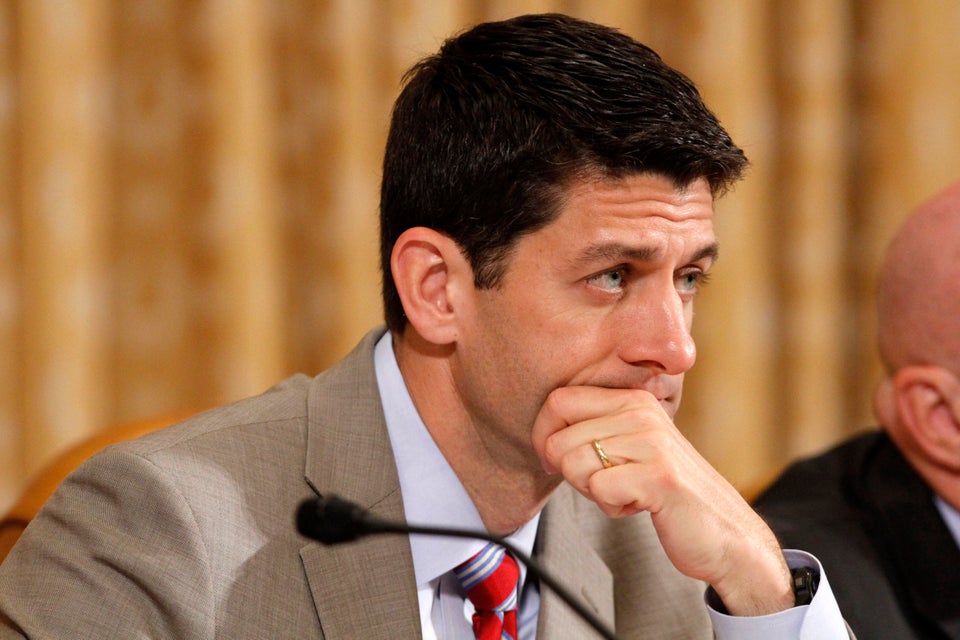 Paul Ryan Has Deep Thoughts
Popular in the Community