Presidential candidates Sen. Ted Cruz (R-Texas) and Sen. Marco Rubio (R-Fla.) have the two highest rates of missed votes in the Senate, a Huffington Post analysis shows.
Cruz has the highest percentage of total missed votes with 10.4 percent, while Rubio comes in second with 8.2 percent, according to HuffPost's analysis of data compiled by GovTrack. The numbers encompass the full Senate careers of each currently serving member and are accurate as of Friday morning.
The ranking excludes Sen. Mark Kirk (R-Ill.) who is technically ranked first but missed all votes during the year he was away recovering from a stroke, as well as Sen. John McCain (R-Ariz.) who is ranked second but missed hundreds of votes during his 2000 and 2008 presidential campaigns. (When the rankings are calculated without considering those time periods, Kirk and McCain end up as No. 3 and No. 10, respectively.)
This week, Cruz faced criticism for missing Thursday's vote to confirm Loretta Lynch as the next U.S. attorney general. The Texas Republican instead attended a fundraiser in his home state, despite having vocally opposed Lynch's nomination for months.
Neither senator's office responded immediately to HuffPost's requests for comment.
As the Lynch incident indicates, Cruz's and Rubio's absenteeism could haunt them during their White House runs. A poor record for casting votes and attending hearings or committee meetings has proven a liability for lawmakers in the past. During the 2014 election cycle, similar criticisms were leveled against then-Sen. Kay Hagan (D-N.C.), then-Rep. Bruce Braley (D-Iowa), and former Sen. Scott Brown (R-Mass.), all of whom went on to lose their races. President Barack Obama also took heat during his 2008 presidential campaign for frequently voting "present" on bills in the Illinois state Senate, rather than for or against them.
Cruz only recently overtook Rubio to become the senator with the highest percentage of missed votes: A February analysis from Vocativ placed Rubio atop the ranking and Cruz at fifth. In response, Rubio's office released a statement to The Miami Herald attempting to justify the high absence rate, citing factors such as Rubio's 2014 jury duty and time spent attending to his mother's health. The statement also noted that Rubio is "one of the only senators with young children who has not moved his family to D.C., and tries to spend as much time in Florida with them as possible."
Rubio's office did not refer to the senator's impending presidential campaign, which required him to play an active role on the fundraising circuit both before and after it officially launched on April 13. When Rubio was the only the Republican senator to miss the January vote authorizing construction of the Keystone XL oil pipeline, one of the main priorities of the new GOP-controlled Senate, it was because he was fundraising in California.
Cruz, meanwhile, justified a number of votes that he missed immediately following his campaign's launch by arguing that his presidential bid upheld the same goals for which Texans voted him into the Senate. "At the end of the day, I've got to do both," Cruz told the Dallas Morning News. "Texans entrusted me in 2012 with a humbling responsibility to go to Washington and fight for them, to defend liberty and defend the Constitution. That's a commitment I made to 27 million Texans. I intend to continue that fight regardless of what happens."
He also told conservative radio host Dana Loesch, "When you're putting together a campaign for president, like I've been, that entails a lot of time. It's not like I've been at the beach sipping a piña colada."
Not all of the highest-profile senators have compiled a similar rate of absenteeism. Sen. Rand Paul (R-Ky.) and Sen. Elizabeth Warren (D-Mass.), who, like Rubio and Cruz, were both considered possible White House contenders for most of their Senate tenure, are ranked, respectively, No. 23 with 3.1 percent missed votes and No. 53 with 1.4 percent missed votes.

Before You Go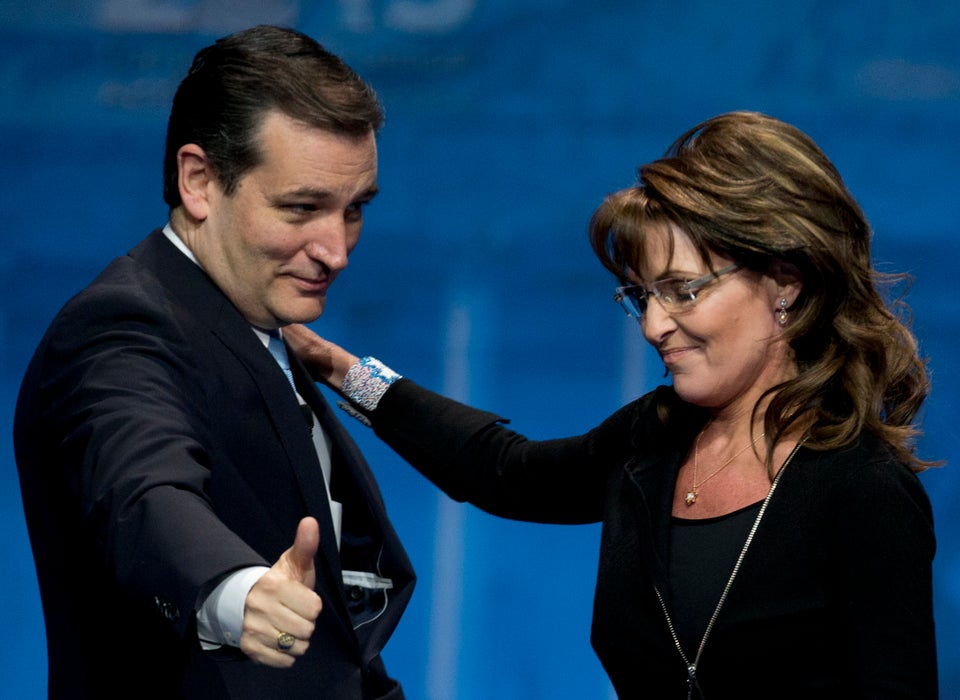 Sen. Ted Cruz
Popular in the Community