A robocall recorded entirely in Spanish is blasting Sen. Marco Rubio (R-Fla.) for supporting "amnesty" for undocumented immigrants just two days out from the critical South Carolina presidential primary.
The audio recording of the call was passed along to The Huffington Post by a resident of South Carolina who wished to remain anonymous. In the recording, a woman speaking in Spanish accuses Rubio, who on Wednesday picked up the coveted endorsement of South Carolina Gov. Nikki Haley (R), of supporting "amnesty" in contrast to Sen. Ted Cruz (R-Texas), who is described in the call as opposing the idea.
"Ted Cruz knows that those of us who followed the rules are tired of taking a back seat to those who cut in line," the woman says in Spanish on the recording.
The speaker emphasizes three phrases in particular -- "Marco Rubio," "amnesty" and "illegally."
Listen to the call below:
If a Spanish-only robocall sounds peculiar in a state like South Carolina, where there are few residents who speak only Spanish -- and even fewer who speak only Spanish and vote in a Republican primary -- that's because it is. The recording is most likely an effort to make non-Spanish-speaking voters believe that Rubio is calling Hispanics and promising amnesty -- something that would make Rubio wildly unpopular among the many GOP voters who support building a wall along the U.S.-Mexican border.
Rubio did once support a Senate bill to grant undocumented immigrants a path to citizenship, but he has since disavowed the legislation, saying the U.S. first ought to secure the border.
Alex Burgos, a spokesman for the Rubio campaign, said in a statement Thursday that Cruz's campaign "has now gone bilingual with their false dirty tricks. But it's yet another dirty trick that South Carolinians will see right through."
A spokeswoman for Cruz's presidential campaign did not immediately return a request for more information about the recording.
The robocall follows a moment in last Saturday's Republican presidential debate in which Rubio challenged Cruz's ability to speak Spanish. The Texas senator took him up on it, but the results were underwhelming.
The call also comes amid escalating attacks between the two men over what many view as underhanded tactics in the Palmetto State. Rubio's campaign earlier this week accused Cruz of using "dishonest push-polls" to attack the Florida senator.
"This has been a pattern now with Ted," Rubio said Tuesday. "He has spent the last two weeks literally just making stuff up."
Cruz returned fire on Wednesday, accusing Rubio of behaving in "disturbing" ways on the campaign trail.
UPDATE: 2:30 p.m. -- Catherine Frazier, a spokeswoman for Cruz, told HuffPost on Thursday that the senator's campaign was not behind the robocall.
Liz Martinez contributed to this report.
This story has been updated with comments from the Rubio and Cruz campaigns.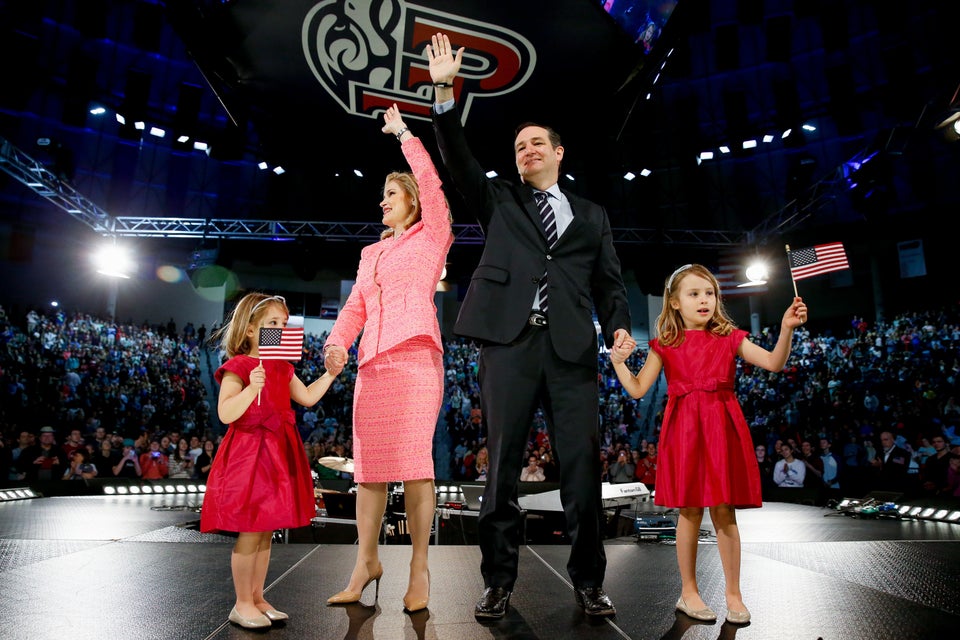 Declared 2016 Presidential Candidates
Popular in the Community