 Earlier this month, I asked someone close to Marco Rubio what they thought I should watch to see how the right reacts to his push for immigration reform.
The answer: the House GOP, Fox News, and talk radio.
On Wednesday, Rubio, the Republican junior senator from Florida, called in to one of the most popular talk shows, the Mark Levin Show.
Levin is the guy who said, a few days after the election, that the immigration issue "had nothing to do with the Republican loss" and that "Republican leaders are really stupid people" for talking about moderating their stance. He's the guy who talked, just earlier this month, about "illegal aliens" being "caught and released" by the government, and the crimes they commit. He called former Florida Gov. Jeb Bush a "panderer" last year for talking about immigration reform. Levin generally likes to yell a lot.
But with Rubio, Levin was soft-spoken and receptive. He was perhaps a bit skeptical as Rubio explained, in a good amount of detail, his immigration reform ideas. But he did not rip the senator.
In fact, as with the House GOP's lack of revolt Wednesday over John Boehner's debt ceiling retreat, there was a sense that the gears were turning in Levin's head, leading him to conclude that perhaps stridency should be moderated.
"You know this is very fascinating to me," Levin told Rubio at the end of their 10-minute interview. "I am going to take a much closer look at this and I am going to try to keep an open mind about it."
After Rubio got off the phone, Levin was even more laudatory of the senator.
"He and I actually go back a ways. When he was at five percent in the polls, this was the first show to endorse Rubio against [Charlie] Crist, and I'm glad I did. You don't have to agree with everything he said, but listen to him. He's a thinker, he's trying- he's a problem solver. He's a conservative. Like I said, you don't have to agree with everything he said, but he even said, 'Look I'm open to ideas, I'm open to suggestions, let's advance our principles. it's a problem, we've got to address this problem, and he's right. We have de facto amnesty right now. When he said it, it set a light bulb off. Maybe I am a little slow. I said, 'Well he's right, we do have de facto amnesty.' Which is exactly why Obama wants to really do nothing."
Rubio is likable, and you see that having an effect on Levin. Rubio is heading off criticism by making the effort to talk to the loudest and most influential voices who have traditionally used the "amnesty" label as a sledgehammer to halt any Republican efforts on immigration reform. And Levin's response is to start to convince himself that these ideas of Rubio's aren't really all that bad. Notice also how Levin appreciates Rubio's comment about wanting to hear ideas and push back from others.
And then you have Levin constructing a new argument where he can still have something to rail against. The new construct will be that President Obama and Harry Reid, if they don't agree with Rubio's ideas on immigration reform, just want to retain "amnesty." This is a significant shift, if Levin warms to it and the rest of talk radio follows suit. In the past, they have thrown the "amnesty" tag at just about anything that moved. Under this new construct, they would still be yelling about "amnesty," but only in describing the Democratic plan for immigration reform, and not all plans except building a border fence. This is forward motion, not gridlock.
For another example of Rubio's conciliatory style, observe his approach Wednesday to Secretary of State Hillary Clinton at the Senate hearing on the Benghazi consulate attack. His questions were deferential, even though his comments to Greta Van Susteren on Fox News later were far more critical of Clinton. Rubio's approach was in stark contrast to Sen. Rand Paul (R-Ky), who blasted away at Clinton for most of his allotted time.
Paul got the headlines. Rubio probably made a lot more progress for his party with his Levin interview.

Before You Go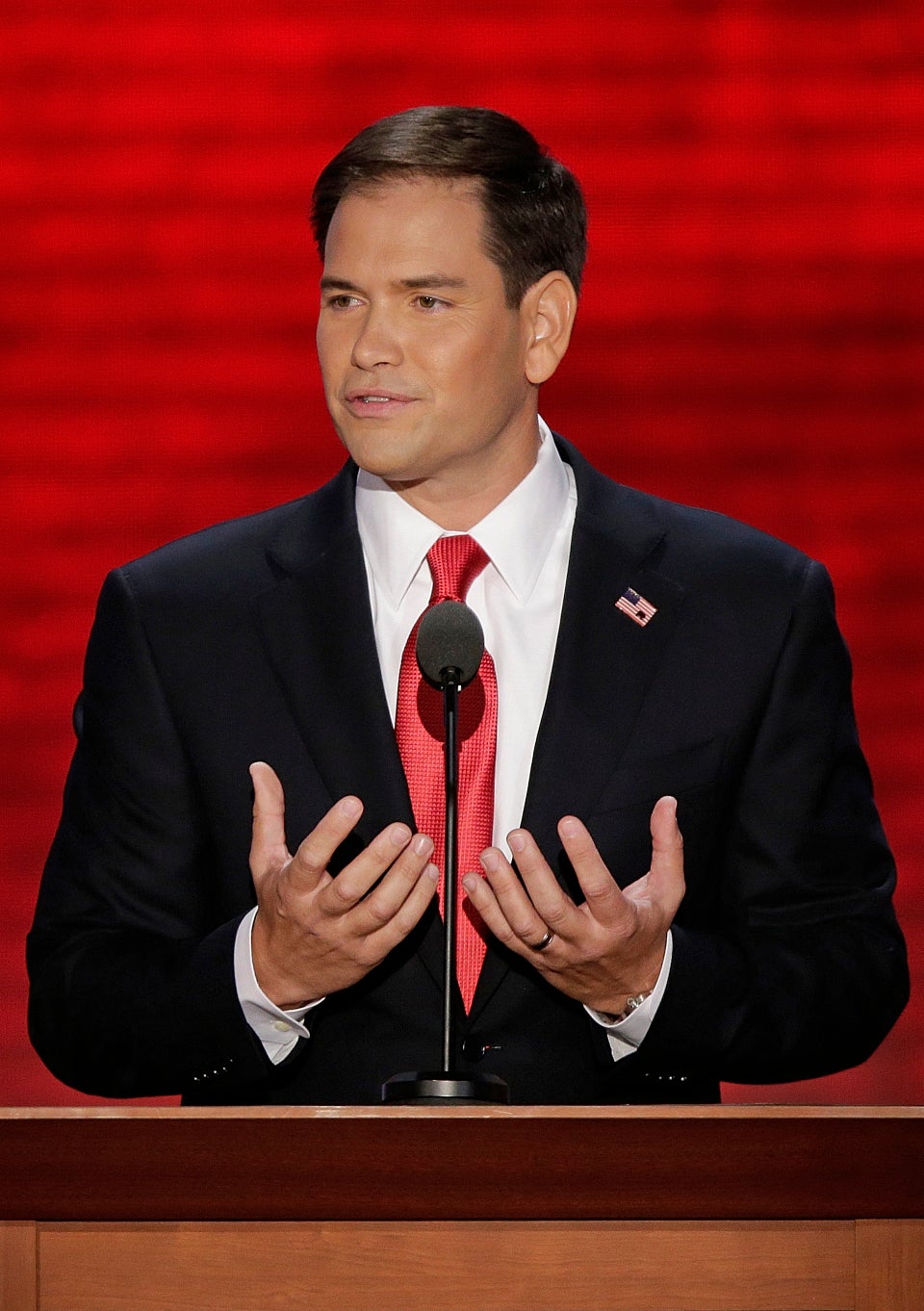 Sen. Marco Rubio
Popular in the Community