The long-simmering feud between Sen. Ted Cruz (R-Texas) and Sen. Marco Rubio (R-Florida) finally broke open Tuesday night at the fifth Republican presidential debate in Las Vegas, with several heated exchanges on topics of national security, the fight against terror and immigration.
It was not immediately clear whether either candidate vying for second place in the race for the GOP nomination, behind real estate mogul Donald Trump, landed enough punches to bring the other down.
Cruz defended his Senate vote to curtail National Security Agency surveillance programs, including the bulk collection of Americans' phone metadata, on the grounds that it protected rights and "strengthened the tools of national security and law enforcement to go after terrorists." The Texas firebrand labeled Rubio's repeated criticisms of that vote "knowingly false," calling his tactics "Alinsky-like" and comparing them to President Barack Obama.
Rubio, however, argued that by voting to end the NSA's metadata collection, Cruz weakened America's ability to fight terrorism, stripping NSA access to phone records that may stop future attacks.
"The terrorist that attacked us in San Bernardino was an American citizen," Rubio said, referring to this month's mass shooting in California. "I bet you we wish we would've had access to five years of his records."
Rubio has been accused of making misleading statements about the NSA vote. Under the new system, the federal government can collect such data using other intelligence programs. Cruz claimed that while the old program covered "20 to 30 percent of phone numbers," the new system "covers nearly 100 percent."
Rubio, who sits on the Senate Intelligence Committee, declined to speak about specifics, saying he didn't think national television "is the place to discuss classified information."
"I promise you the next time there is an attack on this country, the first thing people are going to ask is why didn't we know about it," Rubio added.
The two candidates again clashed on the often-criticized U.S. intervention of Libya.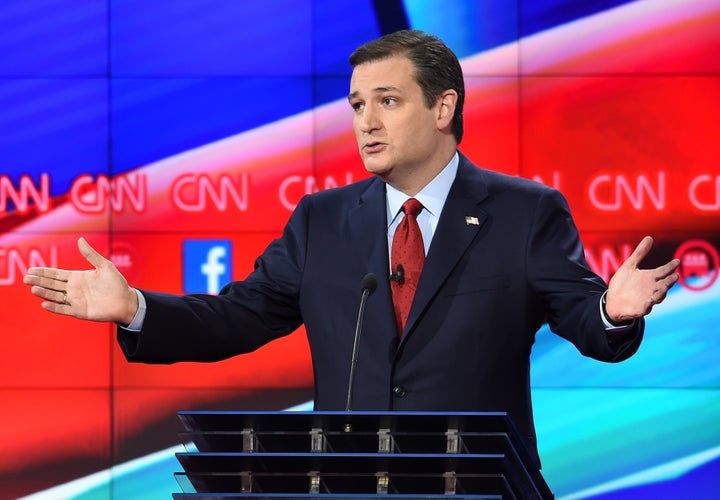 In recent months, Cruz has drawn a contrast with the more hawkish Rubio by aligning himself with the brand of libertarianism made popular by Sen. Rand Paul (R-Ky.).
On Tuesday, he argued against U.S. interventions abroad that involve the toppling of dictators, like the one authorized by President Barack Obama in Libya and supported by Rubio. Cruz said America ought focus on defeating the so-called Islamic State "rather than creating opportunities for ISIS to control new countries," as it has recently taken root in Libya.
Asked by CNN's Wolf Blitzer whether he regretted the decision to support the Libyan intervention, Rubio said the alternative -- allowing dictators like Libya's Muammar Gaddafi and Syria's Bashar Assad to slaughter their own people -- was far worse.
"If they go, I will not shed a tear," he said.
Perhaps the most interesting exchange between the two rivals came on the issue of immigration, an important topic to many Republican primary voters.
Cruz hammered his Senate colleague for his work on what he called the "Rubio-Schumer Gang of Eight" legislation that passed in the Senate in 2013 with the aid of Rubio that contained a pathway to citizenship for millions of undocumented immigrants. Even though Rubio has since renounced his support for the bill, citing needed work on border security, the issue has dogged his campaign -- especially with conservatives.
Rubio said he was "puzzled" by Cruz's claim, given that he supports "legalizing people who are in this country illegally." Cruz has been reluctant to rule out a path to legal status, a gripe often repeated by Rubio's campaign and other conservatives.
"Marco wants to raise confusion," Cruz responded. "It is not accurate what he just said that I supported legalization. Indeed, I led the fight against his bill."
To which Rubio shot back, "Do you rule it out?"
"I have never supported legalization," Cruz said, "and I do not intend to support legalization."
The exchange may come back to haunt Cruz. Rubio's campaign seized on the moment immediately following the debate, claiming Cruz has "refused to say what he would do with the 11 million illegal immigrants currently in the country, and tonight he continued to dodge the question."
Correction: A previous version of this article incorrectly stated that Cruz did not rule out a pathway to citizenship. He did not previously rule out a path to legal status for undocumented immigrants.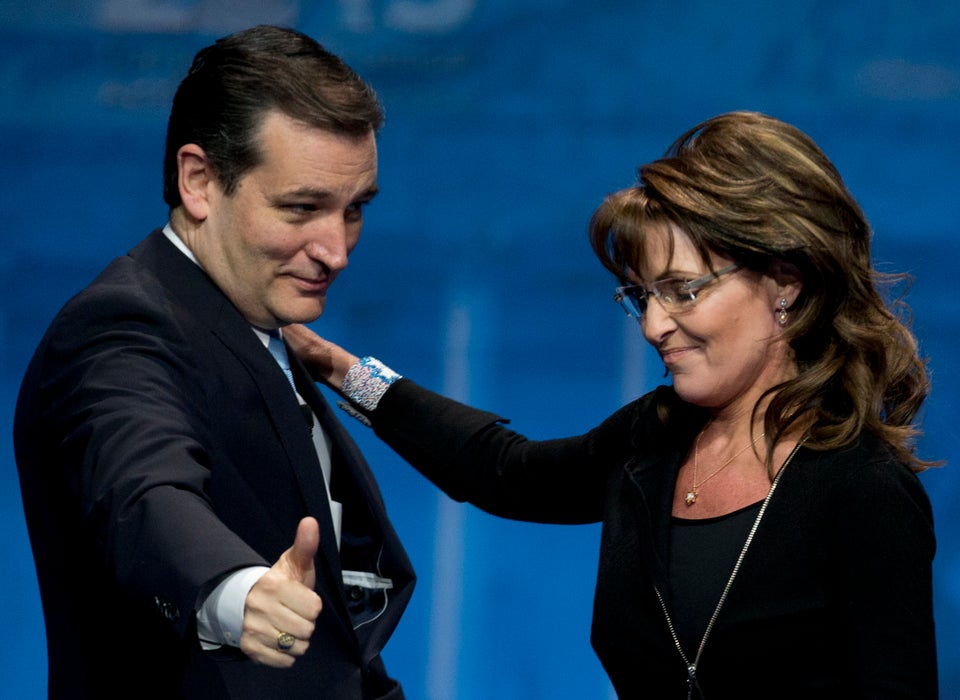 Sen. Ted Cruz
Popular in the Community